Man arrested after car crashes into crowd leaving Lingfield on Saturday
A 23-year-old man was arrested after a car was driven into a crowd of racegoers exiting Lingfield on Saturday evening, leaving three in hospital.
The man, who has since been released on bail, was arrested on suspicion of causing serious injury by dangerous driving and common assault after the incident at the main crossing on Racecourse Road at around 11pm, shortly after a post-race concert by UB40.
The three injured have all been discharged from hospital. The incident is not thought to be terror-related.
A statement from Surrey Police on Monday read: "Surrey Police are continuing to investigate after a car drove into a crowd of people at Lingfield racecourse on Saturday night.
"A 23-year-old man from Lingfield has been arrested in connection with this investigation on suspicion of Section 18 GBH, causing serious injury by dangerous driving and common assault.
"He has since been released on bail whilst enquiries continue. We are appealing to anyone who may have witnessed anything to contact us."
It was a chequered evening at Lingfield with reports of trouble during and after Saturday's seven-race fixture, which attracted a large crowd.
A 36-year-old man was arrested during racing for verbal and physical abuse towards staff and other racegoers. The man has subsequently been released under investigation.
Lola Farley, a resident in the village of Lingfield for over 20 years, said she was shocked by the behaviour of some of the racegoers as she waited in traffic near the course after racing.
"It was the worst I have ever, ever seen," she said. "There were people urinating on the pavements. The state of the people, they were walking in the road and there was just no control over anything.
"Quite a few of my friends have commented it was disgusting, the litter, the bottles being thrown, the fighting. I've been to Magaluf but this was just crazy."
Mark Spincer, managing director to Arena Racing Company (Arc) who run Lingfield, said: "Since the return of spectators on racecourses in May, we have made sure to encourage responsible behaviour from those coming on course, with appropriate security provisions that larger events require, including canine drug units at all weekend fixtures.
"It's a shame that a small number of individuals have chosen not to behave as such whilst coming back on to a racecourse. We will of course review the onsite security provisions we have for upcoming meetings to make sure that those that want to enjoy their evening's racing and music, if there is any, can do so."
The incidents occurred the day after a fight at Glorious Goodwood on Friday, prompting a police plea for information. A 26-year-old man was arrested on suspicion of affray and possession of cocaine. He has been released under investigation.
PC Stephen Webb of West Sussex Police said: "Our enquiries are continuing to identify and trace other men involved. If you saw the incidents and have any video footage, or if you can put names to any of the people allegedly responsible, please contact us."
---
Read more:
Goodwood delight at crowds but Friday fight leads to racegoer arrest
Drink, drugs and fighting the biggest turn-off for racing's fan base (Members' Club)
---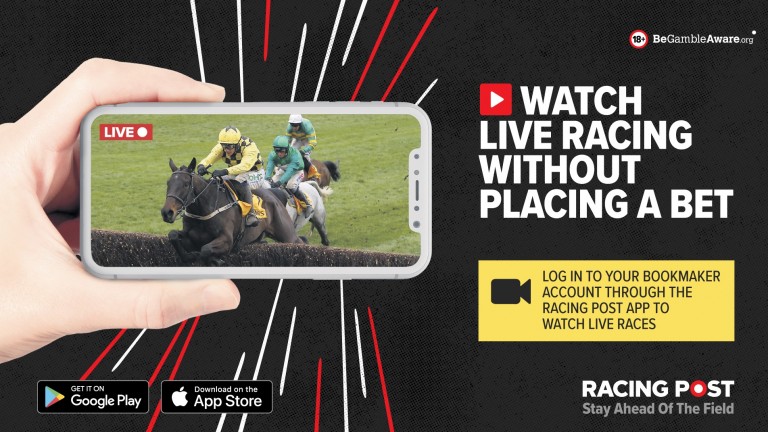 Watch live races through the Racing Post. Log in to your bookmaker account and look on the racecards for eligible races. Click the red 'Watch live now' icon and they're off! Find out how here
---
We are appealing to anyone who may have witnessed anything to contact us