Like taking on Barcelona: Kavanagh's view on falling trainer numbers in Ireland
HRI chief defends emphasis on quality following 10.5 per cent drop in licences
Horse Racing Ireland chief Brian Kavanagh has described training horses in Ireland as football's equivalent of taking on Barcelona every week and insists the emphasis on quality is not necessarily a bad thing for the sport.
His comments came after the Irish Horseracing Regulatory Board (IHRB) revealed no let-up in the drop-off in trainers over a ten-year period, falling from 805 in 2007 to 578 in 2017.
The number of fully licensed jumps trainers fell 10.5 per cent year-on-year to 93 in 2017, the first time since 2008 that the figure has dropped below 100.
The IHRB's chief executive Denis Egan described the decline as "very worrying", but Kavanagh does not share the same degree of concern.
"Training over both codes in Irish racing is the equivalent of taking on Barcelona each week in football," he said. "It's always going to be the aspiration that training will be a competitive environment, but we'll do everything we can to assist trainers where possible."
'It's a very, very competitive market'
He added: "We put on a competitive race programme and we put an emphasis on quality. There have been a number of moves made in recent years to reduce costs for trainers and increase opportunities.
"The restricted races have been very well received and that's something that we'll continue to do. But racing in Ireland is a very, very competitive market and ultimately that's not a bad thing.
"We strive to have a competitive high-quality programme but we also want to facilitate as many trainers to compete in that environment as well.
"There's a number of very big owners in Ireland and they're hard to compete with, but that's a good thing for Irish racing."
---
Comment: shock factor gone as Irish integrity stats confirm decline in participation
---
Just one aspiring handler has applied for the next trainers' course at the IHRB and John Ryan, best known for his handling of horses such as Foildubh, Draycott Place and more recently Kilcarry Bridge, admits he would not advise anyone to take up training without a second income.
Ryan, who recorded a career-high tally of 15 winners last season, has amassed 12 this term as well as tending to his Tipperary-based farm.
He said: "I'm not surprised by all of this because the big owners and trainers seem to be squeezing everybody else out. It's very difficult for anybody outside of the top five or six trainers to survive.
"You couldn't advise anyone to start training these days. We're farming as well as training because training is a precarious business and you'd really need to have some other kind of way of earning money if you were setting up now."
He added: "There's very few young people coming through and it's very difficult. There's so many costs in setting up as a trainer – such as insurance, licences and facilities – that you can understand why so few people are prepared to get involved in the business.
"If anything, it's a labour of love. Most people outside of the bigger yards are doing it for love and not business, but you'd have to worry about the future."
Indeed, there are trainers who are making a name for themselves outside of the top bracket, including Peter Fahey, who has trained 17 winners over jumps in Ireland this season.
When asked for a comment, he simply said: "Training is desperately tough but I'm up for the fight. If anything, we're busier than we've ever been."
'Training horses is like being in purgatory'
However, a former multiple Graded-winning trainer, who chose not to be named and whose yard is operating at a fraction of what it was at the peak of its powers, painted a bleak picture of their respective fall from grace in a relatively short space of time.
"Training horses is like being in purgatory right now," they said. "My numbers are down drastically and I've literally a few young horses in training.
"I know I have no chance of holding on to them if they're any good. As a trainer, you need to try and hold on to your good horses but I need to balance my books and if one of the bigger owners comes knocking I'm not in a position to say no. I've basically become a nursery for the bigger yards."
---
Read exclusive tipping, interviews and comment when you join Members' Club Ultimate. Enjoy your first month free when you subscribe using promo code FREETRIAL. Find out more here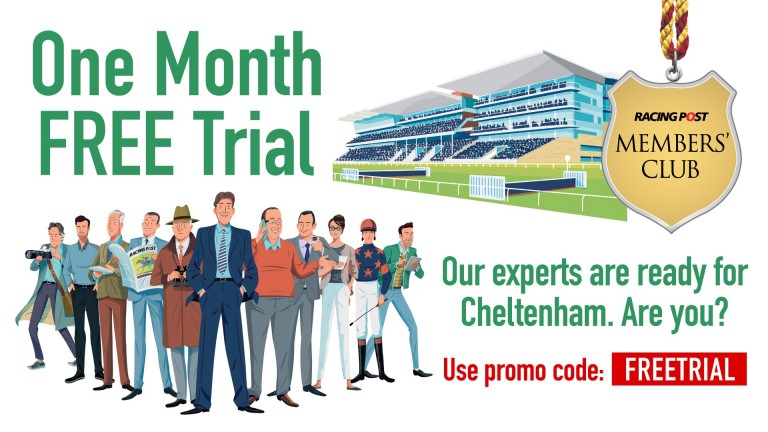 ---
There's a number of very big owners in Ireland and they're hard to compete with, but that's a good thing for Irish racing