'The best horse anyone has ever owned' - Breeders' Cup legend Arazi dies aged 32
Arazi, one of the most scintillating winners in Breeders' Cup history, has died at the grand age of 32.
The chestnut with three white socks and a recognisable crooked blaze produced a memorable display in the Juvenile in 1991, capping a seven-race unbeaten campaign at two.
Commentator Tom Durkin called, "and Arazi runs right by him!" in almost disbelief as the champion two-year-old breezed by main rival Bertrando on the turn into the home straight on his way to a five-length victory.
---
Breeders' Cup legend Arazi thriving at 30 as the fanmail keeps pouring in
---
When owner Allen Paulson, who sold a 50 per cent share in Arazi to Sheikh Mohammed for $9 million, was asked whether the then two-year-old was the best horse he had ever owned, he said: "Arazi is not just the best horse I have ever owned – he's the best horse anyone has ever owned."
Trained by Francois Boutin, Arazi landed three other top-level wins in France as a juvenile in the Prix Morny, Prix de la Salamandre and the Grand Criterium and was the first winner of the Cartier Horse of the Year award that year.
Arazi never quite scaled such heights at three, winning at Group 2 and Listed level, finishing fifth in the St James's Palace Stakes at Royal Ascot and down the field in the Kentucky Derby and Breeders' Cup Mile.
Brief Truce won the St James's Palace in 1992 and the pair were eventually reunited at Stockwell Thoroughbreds on the outskirts of Melbourne, with Arazi arriving after spells at stud in Newmarket at Dalham Hall Stud, the US, Japan and Switzerland.
Stockwell's Mike Becker told the Racing Post: "The day had to come but it was a nice and very peaceful way for him to go. It's been an honour never lost on us to have been guardians to such a beloved horse and a superstar.
"It will be a different place without him to wake up to as he was a cheeky old fella. He lived a great life and was so highly regarded in the US and UK.
"Racing fans around the world always remembered him and his memory has never been diminished over the years. In his brilliance at the Breeders' Cup, he did something that has never been forgotten.
"He still to this day gets fanmail and the outpouring on social media to his passing has been unbelievable. He really was part of the family and I have a beautiful photo of my granddaughter, who was six months old at the time, sitting on his back with a big smile on his face and a big smile on her face. He'll be greatly missed."
---
The day I met Arazi
In the lead-up to heading out to Melbourne to cover the Spring Carnival in 2019, my colleague Lee Mottershead mentioned he had heard Arazi was spending his later years at a stud outside the city. That pricked my ears!
After getting over the jet lag and adjusting to the clock, I gave Mike Becker, who runs Stockwell Thoroughbreds, a call with no idea of whether they welcome press inquiries or arrange visits. Mike could not have been more of a gentleman.
One day on and a train journey later, Mike picked me up from a nearby station and I spent a memorable few hours at the stud.
Arazi was 30 at the time, but you would have never guessed it. He looked in superb condition and the love, care and admiration for the former racing star was clear to see from all the staff, including his groom Bec Drylie.
He had a certain presence that made you feel like you were next to something out of the ordinary, a light-footed grace and plenty of zest for life.
His fanmail in the stud office came from as far and wide as Dorset and Nebraska and made you realise just how much of an impression he made in his juvenile days. It was a day I won't forget and a highlight of my time at the Racing Post to date.
Jack Haynes, reporter
---
Read more on Arazi . . .
Watch awesome Arazi and other favourite races selected by Racing Post writers
Steve Dennis remembers the 1991 Breeders' Cup Juvenile hero
Arazi, Celtic Swing, Frankel: how the best juvenile performers fared at three
---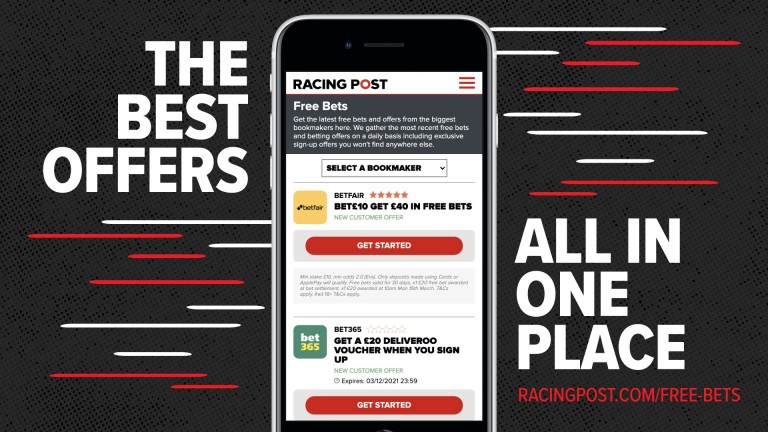 For all our exclusive free bet offers and must-have daily promotions click the free bets button or go to racingpost.com/freebets
---
In his brilliance at the Breeders' Cup, he did something that has never been forgotten