'You do it for love' - delight for trainer who saddled first winner in 796 days
Sussex-based trainer Luke Dace's persistence was rewarded at Lingfield on Thursday as he saddled his first winner for over two years, with Cieren Fallon guiding homebred Youthful King to a 16-1 success in the 7f novice stakes by half a length.
It had been 796 days since Dace last graced the winner's enclosure which also came with a 16-1 shot at Lingfield, Sussex Solo under Kieran O'Neill in July 2019. However, Dace's enthusiasm for the game had not been dampened by the long wait for a winner.
Dace, who had saddled 90 runners without success before Youthful King, said: "My wife moans at me why am I doing this but I do it because I really enjoy it.
"I'd rather do that than be prime minister and earn three or four million a year, I wouldn't want that job. You have to do it for love. It's about the love of being with the horses.
---
Watch Youthful King's win here
---
"We all have a good idea what a good horse looks like but you can't buy it unless you've got the money. I've always gone to the sales and only had two or three thousand pounds so it's very hard to buy a good horse but that's life I suppose.
"I'm used to it with the last 25 years I've been training horses. Take one of my horses away and you can buy all of my horses for two or three grand. I've won three grand!"
It could all have been so different for Dace had a larger operation taken a fancy to Youthful King at the sales as he explained: "We broke him in and he's always taken the eye. He was the sort of horse I would buy and I can't believe he didn't even fetch a bid at the yearling sales. He came up on the market and I managed to get the horse.
"I just look at the horse and he's a dream. He looks like an Aidan O'Brien horse and when you ride him he feels like a good horse."
However, it is not just Dace who rides the two-year-old out at home as he credits his aspiring jockey son Jack for helping prime Youthful King for his maiden success.
Dace, who is also a jockey coach, said: "My son Jack broke this horse in and he's only 13. He rides him in all of his work and he's the only one that put him through the stalls.
"He's desperate to be a jockey and he's been pony club champion so he's going the right way. He would have loved to have been riding this horse or leading him up but he's just not old enough at the moment."
Wow it's been a while but a well deserved WIN for my small team so pleased how Youthful King on only his third start @LingfieldPark led from start to finish under a great ride for @CierenFallonJr pic.twitter.com/BzaeUxJ7cx

— Luke Dace (@LukeDace) September 30, 2021
The dream day could have turned all so differently had it not been for the generosity of nearby Group 1-winning trainer David Menuisier. Dace added: "I had to borrow David Menuisier's lorry because of struggling with fuel.
"Luckily he lent me his lorry so I got to Lingfield and back. I've got about four in training and it's a passion for me. My staff are the kids. I keep doing it because I know one day I will get a very good horse. I believe that and I've just got to wait for the right horse to come along. I'm not saying it's this horse but we don't know what he is at the moment."
---
Read more
Aidan O'Brien: Shane Foley should have got a month ban for dangerous riding
Football agent and singer sponsors Chester race to promote launch of new single
'Snowfall should be bigger than 5-1' – Maddy and TC answer your Arc questions
---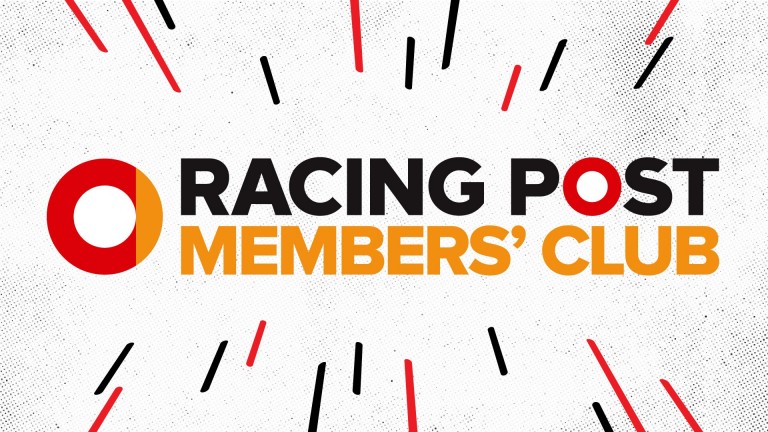 Get your first month of Racing Post Members' Club for just £10! Members' Club is the only subscription racing fans and punters need in order to stay informed and make smarter betting decisions. Features include early access to the Racing Post digital newspaper, exclusive news and interviews, premium tips and form study tools to assist with betting. Select 'Get Ultimate Monthly' and enter code AIDAN to get your first month for just £10*
If you decide that Members' Club is not for you, then you can cancel at anytime by contacting us.
*Members' Club Ultimate Monthly first month will be charged at £10, renews at full price thereafter.
---
I'd rather do that than be prime minister and earn three or four million a year, I wouldn't want that job