York excited by prospect of possible 30,000-strong crowd on Saturday
York, one of Britain's most popular racecourses, is gearing up for a bumper crowd of 30,000 on Saturday – a figure not seen on tracks since last year's Cheltenham Festival, which took place just before Covid-19 lockdown measures began.
Largely absent for much of the past 16 months, racegoers returned to English courses in May with their numbers capped at a maximum of 4,000, while a government pilot scheme allowed scope for 12,000 at Royal Ascot.
Coronavirus restrictions in England were eased on Monday and the scrapping of social distancing rules means racecourses can return to a greater capacity – something officials at York, which races on Friday and Saturday, are relishing.
---
---
While Ascot anticipates between 14,000 to 16,000 spectators for the King George VI and Queen Elizabeth Qipco Stakes on Saturday, York's head of marketing and sponsorship James Brennan is expecting double that tally on the Knavesmire, with even the weather set to play ball.
"We're cautiously hoping we're going to stay dry until they go home on Saturday night," Brennan said on Wednesday.
"There's a little more cloud around and a little more breeze so Friday and Saturday are set to be fresher. The weather always helps with ticket sales and we're excited to be back to welcoming a normal-sized crowd and being able to offer them something normal in terms of the experience.
"There's a real buzz about the place, albeit it's pretty hectic having conversations like, 'Hang on, when did we last do that? October 2019?'"
Rick Astley and McFly are due to entertain the crowd after racing on Friday, while the exciting Mohaafeth is in line to contest Saturday's Sky Bet York Stakes – one of three races from the track to be shown on ITV's main channel alongside the King George.
Brennan added: "Ticket sales have gone well and Friday is our only evening meeting and also the one time when we put on a music event, which broadens the base and appeal.
"On Friday night, if the weather is forecast as it is and the picnickers come out, we might nudge up into five figures and into 10,000. Saturday, with the same couple of caveats, the crowd figure might be looking at 30,000.
"With that figure in mind for Friday, people will be fine to come to the gates whether that's the stands side or the picnic side in the Clocktower Enclosure.
"On Saturday, we have already reached capacity in the County Stand and, looking at our current rate of sales, by lunchtime tomorrow we could have reached it in the Grandstand & Paddock as well. We're not anticipating stands-side sales on Saturday, but tickets for the Clocktower Enclosure are only ever on sale on the day, so people can still come and enjoy the weekend from there when it opens at 11.15am. "
Astley, a chart-topper in the 1980s, had been due to perform at York last year and Brennan went on: "We were never going to give up on getting him, and McFly played in 2012 and was hugely popular so we've invited them back because we think both artists have a fun, upbeat and feel-good vibe.
"It'll be lovely to see people back and we've got lots of space and fresh air, but also lots of hand sanitiser around. We're still aware of the government's messaging, although we're equally hopeful that it will feel a lot more normal than our last meeting on John Smith's Cup day with only 4,000 people and the full protocols."
---
Read more:
Big cash injection as York looks forward to full houses after restrictions end
York records annual loss of £2.6 million due to crippling effect of pandemic
'It'll look and feel like Ascot' – crowds of 12,000 a day to be at royal meeting
Mohaafeth and Jim Crowley survive stewards' inquiry after late in-running drama
What the relaxation of Covid-19 restrictions will mean for racing and crowds
---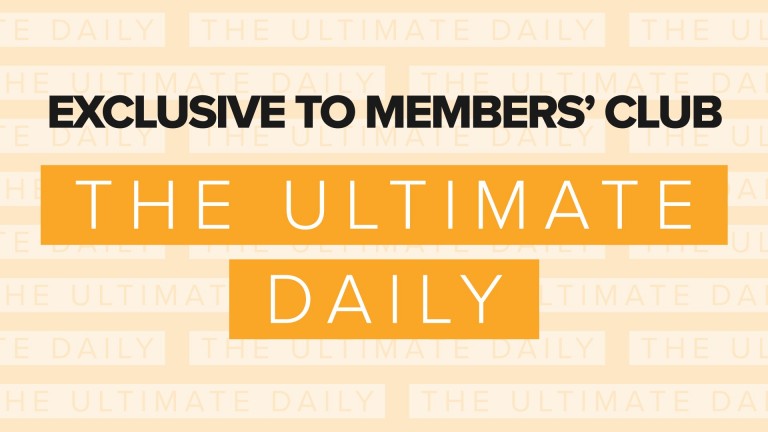 Ultimate Daily – our daily newsletters from Racing Post's experts, exclusive to the inbox of Ultimate Members' Club subscribers. To receive the newsletter subscribe here
---
There's a real buzz about the place, albeit it's pretty hectic