'100 per cent certain' - Stratford witness stands by altercation testimony
Thursday morning's session at Robbie Dunne's BHA judicial panel hearing began with Dunne's barrister, Roderick Moore, questioning an unnamed witness about his summary of an incident that immediately followed a race at Stratford on July 8, 2020, when Dunne is alleged to have verbally abused Bryony Frost.
---
Roderick Moore: You say you were eight to ten metres or so [away]. There were two other jockeys close to Mr Dunne and Miss Frost, weren't there?
Witness: Yes.
RM: It's not disputed . . . they were Lorcan Murtagh and Adam Wedge . . . Those jockeys were right next to Mr Dunne and Miss Frost, weren't they?
Witness: They were. From memory there were other jockeys within what I would call earshot. It's quite a significant point to me that they have not come forward as witnesses. In my mind they would have absolutely heard the same as I heard. They would have been closer to him than I was.
RM: That's the point I'm coming on to. They've been spoken to [by an investigator] and Mr Wedge's position is what he heard was nothing out of the ordinary.
Witness: What might be ordinary to him might be very different to [ordinary] to a member of the general public. To me, it was quite a long sentence that was indistinguishable to begin with. Then the volume was raised, the level of aggression was raised and he spat out those three words that I've listed.
RM: Not only does Mr Wedge say to the investigator it was nothing out of the ordinary, he also said more generally that he had never seen bullying of Miss Frost by Mr Dunne and that the allegation surprised him.
Witness: That's between him and his conscience. I know that my conscience is clear and that's the very reason why I've submitted this witness statement. I know what was said, I know the manner in which it was delivered. To me, the word bullying implies a longer- term thing, but this was a very personal, a very aggressive statement that in my experience on racecourses is very much out of the ordinary.
RM: It's accepted by Mr Dunne that he had words with Miss Frost and that he was angry and made that clear to her. He doesn't recall the exact words he used. Can you be sure he used the words you described?
Witness: One hundred per cent. There is absolutely no doubt in my mind. None at all and my wife heard the same. When we had a discussion about it . . . on the way home we were both of the mind those were exactly the words he used and that we both heard.
RM: The word "slut" that you have alleged against Mr Dunne . . . the allegations made by Miss Frost include . . . equally insulting or rude words, but that's never a word she has alleged against Mr Dunne. Are you still sure?
Witness: I can only tell you what I heard and I've reported to you 100 per cent what I recall, what I recalled at the time, what I still recall now. It's totally clear in my mind. There's no ambiguity. None.
RM: You say . . . the adjective "f*****g" was applied. The impression you give in your statement is you have been around racecourses for a good while?
Witness: Yes, about 14 years between point-to-points and rules racecourses.
RM: The 'F' word and also, I would suggest, the 'C' word will be words you have heard jockeys use in the past?
Witness: Absolutely . . . These are words you hear at the youngest level. Even Pony Club competitors will use these words regularly . . . I know you're probably aiming towards how is this out of the ordinary? It was the manner of the delivery that was out of the ordinary.
RM: As I've already acknowledged, Mr Dunne readily accepts he was angry and that he pointed. Do you think you may have overegged or exaggerated the manner of delivery in your description?
Witness: Absolutely not. This is a standout incident in our experience on racecourses. It's absolutely not overegged. This was a real 'whoa' moment. We didn't realise at the time there was trouble between these individuals. Had it been so we would have raised it immediately as an issue we had heard. This was something different . . . It was something that was beyond memorable.
---
Read these next:
Bryony Frost: Robbie Dunne 'promised to hurt me and put me through a wing'
Frost was questioned as though in the dock – and it was not comfortable to watch (Members' Club)
Robbie Dunne's counsel questions Bryony Frost's version of Southwell incident
Robbie Dunne subjected Bryony Frost to misogynistic tirade, panel is told
---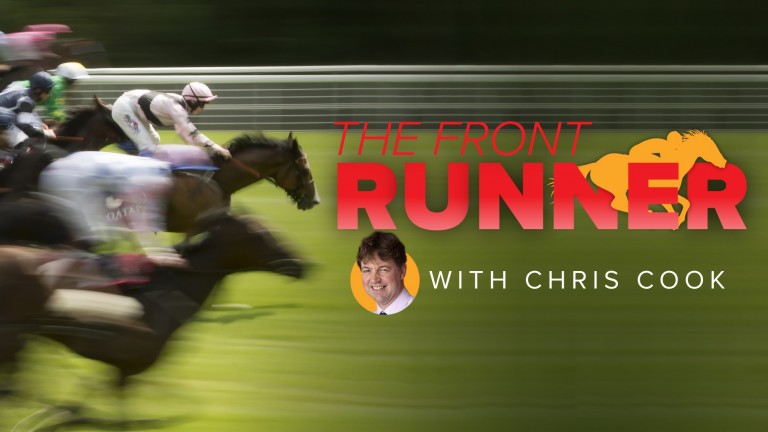 The Front Runner is our latest email newsletter available exclusively to Members' Club Ultimate subscribers. Chris Cook, a three-time Racing Reporter of the Year award winner, provides his take on the day's biggest stories and tips for the upcoming racing every morning from Monday to Friday
---
That's between him and his conscience. I know that my conscience is clear and that's the very reason why I've submitted this witness statement