Why are jockeys up in arms about the change to the minimum weights in Britain?
What has changed?
From March 26, the BHA plans to drop the 3lb Covid allowance for jockeys that has been in place since racing resumed in June 2020.
This measure was brought in to account for the closure of saunas at racecourses during the pandemic. Saunas were previously used by jockeys before or in between races as a way to quickly lose weight before rides, but were seen as a health risk.
Their closure has since been made permanent in a move that was welcomed by 88 per cent of jockeys surveyed by the Professional Jockeys Association (PJA), although it was expected the Covid allowance would remain in place to balance this.
Now, in place of the allowance, all riding weights in Flat and jumps races will be raised by 2lb. The new rise applies in all races other than Pattern races – elite contests such as Group/Grade 1s – and Flat amateur jockey races.
Riders will carry 2lb more than in the majority of races pre-Covid, which brings British racing into line with its Irish counterparts.
How did the Covid allowance work?
The 3lb allowance was uniformly applied across the board and was not at a rider's individual discretion. It meant that if a jockey were riding a horse that was set to carry 8st 8lb, he would actually weigh out at 8st 11lb.
Once an additional allowance for equipment (3lb) was added on, it meant all horses would end up carrying 6lb more than advertised.
---
BHA defends move to raise riding weights despite criticism from jockeys
---
Is the weight rise the equivalent of the 3lb allowance being dropped to 2lb?
Not exactly. An allowance is not published, whereas this 2lb change has been made to the scale of weights that horses are set to carry and will be replicated on racecards.
In essence, though, it does mean there will be a 1lb difference between the weight a jockey can carry on a horse now and the permissible weight when the new measures are introduced.
For example, as things stand a jockey whose current weight is 8st 8lb would be permitted to ride a horse allocated 8st 5lb. From March 26, a jockey still weighing 8st 8lb would have to lose 1lb to ride the same horse, which would now be allocated 8st 7lb.
Why are jockeys objecting?
The jockeys say the 3lb allowance has had a beneficial impact on their mental and physical wellbeing and the move to scrap the allowance in favour of the 2lb weight rise could lead to some riders making "bad decisions", with fears expressed that some riders will make themselves vomit before races in order to make the weight.
There is also a question around the optics of the weight change for riders. For example, a jockey who could previously do 8st 8lb will have to explain they can no longer ride horses set to carry less than 8st 11lb.
Many have also expressed frustration at a supposed lack of communication during the decision-making process.
What is the BHA saying?
In a lengthy thread released on Twitter on Wednesday morning, the BHA sought to clarify its new policy and the reasoning for its introduction.
It says the decision to raise the 2lb was agreed by the cross-industry Racing Group committee and included consultation with the National Trainers Federation and the PJA.
It also stressed that the Covid allowance was never intended to be permanent and changes to the weight structure have been under debate for several months.
---
'It's not going to help any of us' – jockeys critical of minimum weights rise
---
Didn't the PJA support the change?
It did, although the 2lb rise is 1lb less than the PJA requested during talks.
Acting chief executive Dale Gibson on Tuesday confirmed the changes had required all parties to compromise, and added: "Some jockeys are concerned that their body weight has naturally increased during the lengthy Covid period where the 3lb allowance was utilised. However, we will continue to monitor the forthcoming weight structure closely."
What happens next?
The BHA sees the matter as closed, as do its associated partners. What happens next depends on the strength of feeling in the weighing room. If riders feel strongly enough then there could be some sort of formal application from the PJA to reopen discussions. Otherwise from March 26, the weights will rise by 2lb.
---
Read these next:
All saunas to be removed as Britain's weighing rooms undergo modernisation
Heated debate could be on the cards but PJA wants racecourse saunas to stay closed
---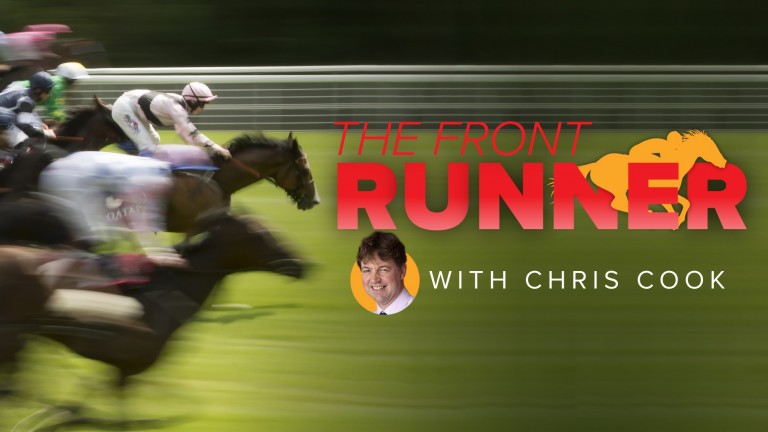 The Front Runner is our latest email newsletter available exclusively to Members' Club Ultimate subscribers. Chris Cook, a four-time Racing Reporter of the Year award winner, provides his take on the day's biggest stories and tips for the upcoming racing every morning from Monday to Friday
---
Jockeys say the allowance has had a beneficial impact on their wellbeing