'When he was right, there wasn't a horse in the world who could beat him'
He's got that arrogance of Sprinter and Altior, although he's got to earn that. You can be arrogant only when you are the top dog and he's got to prove it
Nicky Henderson is bullish about Shishkin's development as he welcomes back his big stars for the season
Read the full piece here
I didn't think he could get beaten. I was very confident. When he was right, there wasn't a horse in the world who could beat him
Secretariat's jockey Ron Turcotte reminisces about the great champion
Read the full feature here
He's been a machine for a number of years. He gave me my first Royal Ascot winner four years ago. Now we're in 2021 and he's still winning Group 2s – he's been the horse of a lifetime
Oisin Murphy heaps praise on Benbatl after the globetrotting star won his second Joel Stakes at Newmarket on Friday
Read the full report here
This has made our day

You couldn't have found a better reporter for this story pic.twitter.com/daurgoLiDl

— Fergal O'Brien Racing (@FOBRacing) September 25, 2021
He was in the doldrums but he's worked bloody hard. It was a good evening all round but last night wasn't about me or the horse, it was about Philip
Trainer Mark Loughnane speaks highly about Philip Prince after the jockey won his first race since returning from a six-month suspension
Read more here
When I was with Derbyshire in 1989, he rang me to ask about something and when he was hanging up he said such and such would run well today. I think at the time he knew I was betting on a lot of crap. Anyhow, I don't remember it winning
Cricket icon Michael Holding recalls a tale with his best friend Sir Michael Stoute as he prepares to leave Newmarket for the final time
Read the full piece here
It's obviously a real shame for everyone. She was a very talented filly
Aidan O'Brien pays tribute to Santa Barbara, the star three-year-old filly who suffered a fatal pelvic injury
Read more here
I told my father and my boss I would spend six months in London learning to speak English, which would help with my job. That was 20 years ago, and I'm still here
Up-and-coming trainer Ivan Furtado harks back to when he first made the move to England from salesman to a trainer
Read the full feature here
Zaaki pic.twitter.com/dExLYyBvtx

— Annabel Neasham (@annabelneasham) September 25, 2021
If dreams come true, why not the Guineas? It's what people are in racing for. Dreams can come true, can't they?
Roger Fell already has an eye on next year's Classics after Eldrickjones finally got off the mark at Pontefract
Read the full report here
The structure of the racing industry is just a mess. There are too many people pulling in different directions and what's good for one person isn't good for another
Charlie Fellowes voices his opinion on the extra meetings being put on in next year's fixture list
Read the full feature here
---
More from the Quotes of the Week series:
'It was a savage piece of work with some good horses – he just blew them away'
'It's a form of madness buying horses nobody wants and trying to beat O'Brien'
'It's quite creepy someone was watching and knew exactly what they wanted'
'I could be riding at Newbury and three hours later making everyone steaks'
'You know they're cowards hiding behind a keyboard and lost £2.50 on a horse'
'I've had wonderful owners all through my career, but they're dropping away'
---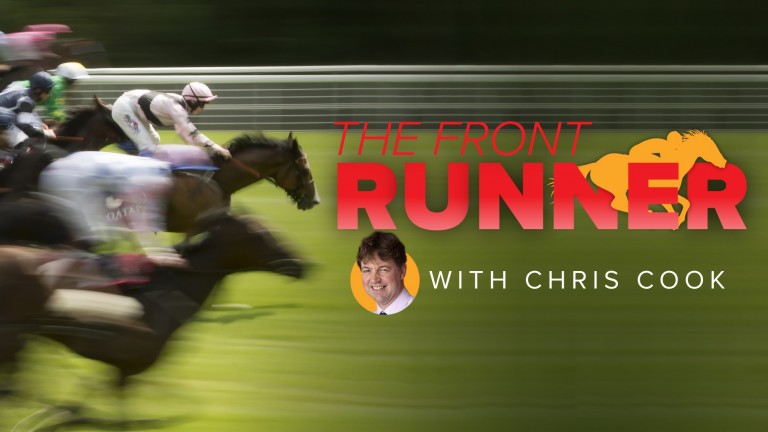 The Front Runner is our latest email newsletter available exclusively to Members' Club Ultimate subscribers. Chris Cook, a three-time Racing Reporter of the Year award winner, provides his take on the day's biggest stories and tips for the upcoming racing every morning from Monday to Friday
---
If dreams come true, why not the Guineas? It's what people are in racing for. Dreams can come true, can't they?