Tylicki recalls 'shout for survival' as claim against Gibbons is heard in court
Freddy Tylicki told the High Court on Monday of the moment he uttered "a shout for survival" as horses ridden by him and Graham Gibbons collided during the Kempton incident in October 2016 that ultimately left him paralysed.
The 35-year-old was giving evidence at the start of a five-day hearing to determine whether Gibbons is liable to pay him damages for the catastrophic injury.
Addressing Judge Karen Walden-Smith from a position immediately in front of the defence barrister, because there is no wheelchair access to the witness stand in Court 69, Tylicki told of his final efforts to avoid disaster as he felt Madame Butterfly, Gibbons' mount, squeeze him and Nellie Deen against the inside rail.
"I took a pull and shouted: 'Gibbo!'" he recalled. "It was a shout for survival, to be honest, because I knew what was going to happen next ... But there was no response."
Gibbons, who watched from two rows behind Tylicki, is expected to give evidence later in the week, as will their fellow jockeys Jim Crowley and Pat Cosgrave, who also took part in the race. Gibbons denies liability and his barrister, Patrick Lawrence QC, spent much of Monday afternoon cross-examining Tylicki.
That involved repeatedly showing footage of the race in question from five different angles, some of those present wincing at the point when Nellie Deen fell, firing Tylicki on to the all-weather surface and bringing down two other runners. At the close of the day's evidence, Judge Walden-Smith thanked Tylicki for his patience in sitting through so much footage that must have been difficult for him to watch.
Tylicki sought to explain how Nellie Deen closed up on Madame Butterfly's inside as the field entered the bend out of the back straight in the mile race.
"That was a gap produced by Mr Gibbons," Tylicki said, "because he came off the fence even further and slowed it down. I didn't make any gap. I didn't force my way into any gap."
He then described being aware that "Mr Gibbons, all of a sudden, decided to come back on to the fence, obviously with me in the way". He recalled urging his mount forward so that Gibbons would not be able to make that manoeuvre but said Madame Butterfly was quickening at the same time.
"He had full control of the situation," he said. "The pressure from my left continued until he bumped me. Then, instead of coming off me, he continued to put the pressure on and get into my racing line and basically wiped me out."
Lawrence argued with Tylicki about the extent to which Madame Butterfly had moved away from the inside rail and, choosing his words carefully, suggested the jockey could have done more to avoid the eventual accident by restraining his mount from moving up the leader's inside.
"I'm not criticising your riding," Lawrence said, "because this all happened in a split second. Pat Cosgrave told the stewards on the day that you had been a bit ambitious, had gone for a gap that wasn't really there when you rode your horse forward. I have to suggest to you that that's a fair description. Your decision to press forward into that gap was ambitious, or, if you prefer a different word, it was bold." Tylicki disagreed.
Lawrence suggested that there was no more than a second between Tylicki's cry of "Gibbo!" and his horse falling and asked what Gibbons could have done in that time to rescue the situation.
"All he had to do was slightly shift to the left," Tylicki responded. "But the opposite happened. He went right. When I shouted at him, he still had plenty of time to shift to the left. But the shout was ignored."
Earlier, Lawrence had attempted to set in context his contention that Tylicki's claim should be turned down.
"Jockeys are navigating their way around a course on very powerful animals with minds of their own and under an obligation to obtain the best possible placing within the rules," he said.
"It is a highly competitive and dangerous sport and jockeys have to make split-second judgement calls all the time: which line to take, which horse is the real danger and so forth. In all those circumstances, it is unsurprising that interference happens and that there is a strong bias for treating it as careless rather than dangerous.
"The policy element is this: if what we say is a racing incident of the type that occurred here, albeit one with tragic consequences for one of the jockeys, if that type of incident will tend to generate litigation and interest from lawyers, it is not difficult to see that will have multiple ramifications which may create all sorts of difficulties for professional sport, not just horse racing."
The case is to continue on Tuesday when evidence is expected from Cosgrave. Edward Faulks QC, appearing for Tylicki, suggested Cosgrave would say something very different to what he told the stewards on the day.
Ryan Moore has prepared an expert report for Tylicki's legal team, which is quoted in their skeleton argument, made available as the hearing began. Moore is quoted as saying that Gibbons was "reacting to the fact that Nellie Deen is coming up the inner and he wishes to close the gap, which he is not entitled to do as it is dangerous".
Gibbons' team will counter with their own expert witness, the steward and former amateur jockey Charlie Lane. He will apparently tell the court that, had he been a steward on the day, he would have ruled the interference in this case was "accidental".
---
Read this next:
Freddy Tylicki's case against Graham Gibbons to be heard in court this week
---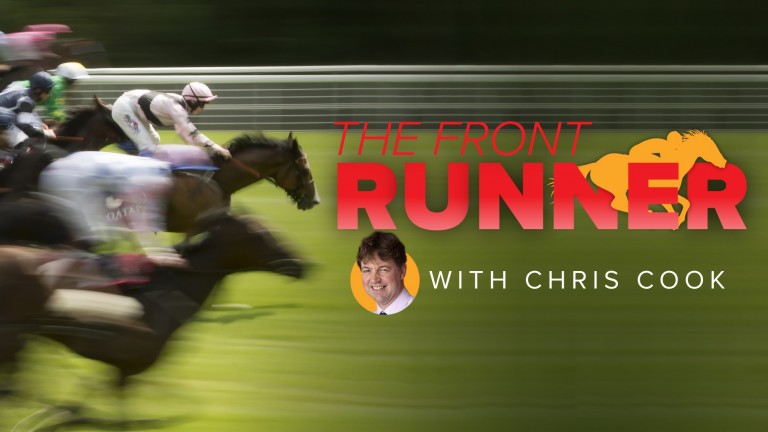 The Front Runner is our latest email newsletter available exclusively to Members' Club Ultimate subscribers. Chris Cook, a three-time Racing Reporter of the Year award winner, provides his take on the day's biggest stories and tips for the upcoming racing every morning from Monday to Friday
---
It was a shout for survival, to be honest, because I knew what was going to happen next ... But there was no response