New saliva test is key to eliminating cocaine use among jockeys, says PJA boss
Jockeys have begun to undergo saliva tests for prohibited substances this week as Paul Struthers, the head of the Professional Jockeys Association (PJA), hailed it an "essential piece of the jigsaw" in helping to rid the weighing room of cocaine.
The groundbreaking two-month BHA pilot, which has been backed by the PJA, started this week with mouth swabs taken from riders at Kempton on Monday and Lingfield on Tuesday. No positives were returned at either course.
Enhanced testing has been increasingly called for following a string of positive tests from riders for metabolites of cocaine in the past 18 months, and discussions are also taking place between the PJA and BHA which could result in doubling the default six-month suspension.
Struthers said: "This is an essential piece of the jigsaw. The biggest factor in the spate of cocaine positives we've had has been a lack of testing. That, to me, is the biggest deterrent.
"If there is going to be testing with more frequency, the chances of you getting away with taking anything are significantly reduced. Based on the first two days we've not had any negative feedback from members and we're looking for more testing over the years ahead."
Results from the saliva tests are available within 15 minutes and are able to detect use of banned substances such as cocaine. Any rider who fails a test will be immediately stood down, while additional samples are taken for laboratory testing.
Racing is the first major sport in Britain to bring in the tests which, should the pilot be deemed a success, could lead to a "significant increase" in testing according to the BHA due to the cost-effectiveness.
---
In-competition urine tests conducted by the BHA (2012-2020)
2012: 456 (number of tests); 0 (number of positive results)
2013: 494; 0
2014: 533; 0
2015: 295; 3
2016: 444; 2
2017: 431; 2
2018: 521; 1
2019: 398; 6
2020: 547; 5
---
Over the last nine years, the BHA has conducted a yearly average of 458 in-competition urine tests on riders, with 19 returning positive. Of those positives, 11 were recorded in 2019 and 2020.
Brant Dunshea, the BHA's chief regulatory officer, said: "Saliva testing is a progressive next step for our testing and surveillance of prohibited substances. In particular, the fact that it provides near-instant results means that we are now able to screen for the substance on the day of race.
"The fact it is a more cost-effective methodology will also allow us to significantly ramp up our testing capacity – something we are supporting further through the allocation of an enhanced testing budget. This should serve to act both as a deterrent to those who might consider using prohibited substances and provide reassurance to those who are competing."
Alongside an enhanced testing programme, tougher penalties for those breaking the rules are being discussed, with Struthers seeking to have them in place by the end of the pilot.
He said: "We'll be amending the penalty structure and conversations are going at pace on that so that the revised penalty structure can be in place when this pilot ends. There's still work to be done, but what we're talking about is having an entry point of a year with a range from six months to 18 months, which will take into account mitigating or aggravating factors.
"We still believe – and, having spoken to jockeys who have tested positive they agree – that testing is more important than a penalty in acting as a deterrent.
"However, we've been trying a pastoral approach and it's not working well enough. Being banned for a year sends a strong message and it makes it harder for riders to come back as well as having a big impact on their income. If all of this doesn't act as a disincentive I don't know what will."
There are no plans to alter the thresholds for banned substances to bring the BHA in line with the likes of France, where France Galop operates to a lower tolerance for illegal drugs based on World Anti-Doping Agency figures which have resulted in suspensions for the likes of Frankie Dettori, Robert Havlin and Oisin Murphy in the last decade.
However, Struthers believes greater testing and penalties will have an impact, and said: "A significant majority of our membership who don't take drugs are incredibly frustrated with those that do.
"These are professional athletes taking part in a dangerous sport and failing a drugs or alcohol test is wholly unacceptable. We must support those who fail on a pastoral level with these issues but they have to be disincentivised."
A rounded approach to the welfare of racing's participants was also flagged by Struthers in relation to preventing substance abuse, with the increased summer break for jump jockeys in Ireland announced last month put forward as an example of increased care and attention.
"I don't want to be seen as making excuses for what these riders have done, but as a sport we need to look at the mental wellbeing of those who are putting the show on the road as a factor in some of these cases," he said. "The sport's recovery from Covid-19 is starting to look disappointing in taking this into account."
Read more:
Benoit de la Sayette: there are no excuses and I'm sorry for letting people down
Adrian McCarthy hit with six-month ban following positive cocaine test
PJA chief says there is a cocaine problem as Shoemark backs calls for more tests
---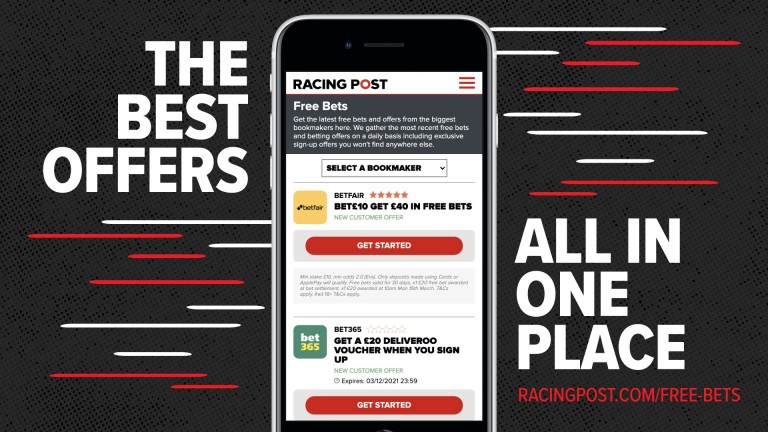 For all our exclusive free bet offers and must-have daily promotions click the free bets button or go to racingpost.com/freebets
---
This is an essential piece of the jigsaw. The biggest factor in the spate of cocaine positives we?ve had has been a lack of testing