BHA criticised for case delay as trainer Ryan fined £1,000 for cobalt positive
Trainer John Ryan has been fined £1,000 and Sandridge Lad disqualified from a race at Southwell in February 2020 following a hearing in which the BHA received significant criticism for the conduct of its investigation and the time taken to conclude the case.
A post-race urine sample taken from Sandridge Lad following his victory in a 6f handicap on February 7, 2020 was found to contain cobalt, a banned raceday substance when above the threshold level of 100ng/ml. Sandridge Lad's sample contained 210ng/ml.
During a lengthy and technical hearing held in front of the disciplinary panel on Monday, the BHA went to great lengths to try to prove to the three-man panel that Sandridge Lad had received an injection containing cobalt and that it had taken place on the day of the race.
No source was determined for the cobalt and the adverse findings of the sample were accepted by Ryan. The panel was informed the trainer had also had two previous transgressions for horses having prohibited substances in their system.
'This delay is entirely unacceptable'
However, the BHA was severely criticised by the trainer's solicitor Rory Mac Neice for the delay in prosecuting the case and for its failure to gather complete CCTV evidence from Southwell on the day of the race.
Mac Neice said: "We say, in blunt terms, that this delay is entirely unacceptable. To breezily dismiss it as being down to a Covid backlog isn't made out with any evidence.
"Bluntly, the delay is down to a failure by the BHA to address this matter in a timely and appropriate manner. Prosecuting at their leisure is not good regulation and delayed regulation is clearly bad regulation."
Mac Neice referenced recent cases heard by the disciplinary panel that had also been the subject of long delays, including that of trainer Richard Hughes, who was fined £750 this month for a horse testing positive after a race in 2020, and said the panel should "send a clear message that delays such as this will not be found acceptable".
John Stocker, owner of Sandridge Lad, also made a submission arguing that the horse should not be disqualified after he was denied the chance to have a B sample tested as the request was made outside of the three-day window permitted in the BHA rules.
Ryan had accepted the A sample finding, but Stocker argued as an owner he was a "separate entity" and that the rules permit the owner to have a sample tested. "This case has knocked the gloss off owning racehorses for me," he added.
A fine of £1,500 was imposed on Ryan, with £500 taken off as a result of the delay. Sandridge Lad was disqualified, with the race awarded to Six Strings.
In response to the delay in hearing the case, a spokesman for the BHA said the regulator "regrets such delays". He added: "The team has been working hard to clear the backlog of cases, with only a small number of historical cases outstanding, some of which have various complicating factors that have contributed to their delays."
---
Read this next:
Independent panel slams 'simply unacceptable' BHA delay over 2020 Hughes case
---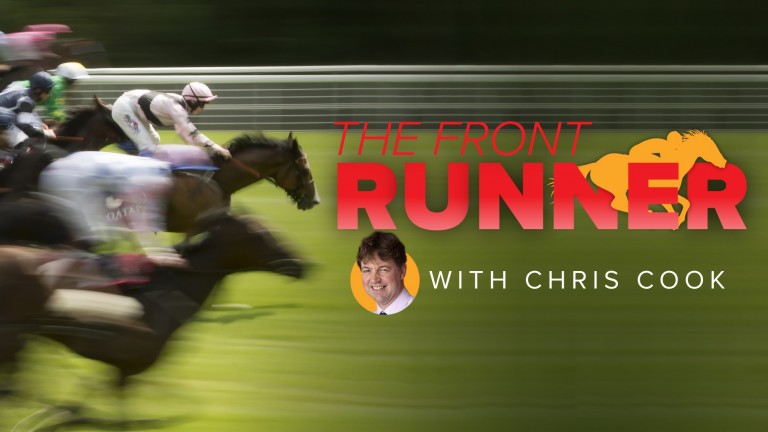 The Front Runner is our latest email newsletter available exclusively to Members' Club Ultimate subscribers. Chris Cook, a four-time Racing Reporter of the Year award winner, provides his take on the day's biggest stories and tips for the upcoming racing every morning from Monday to Friday
Prosecuting at their leisure is not good regulation and delayed regulation is clearly bad regulation