'There has been a mix-up' - Wonderful Tonight's trophy goes missing at Goodwood
Wonderful Tonight's owner Chris Wright was feeling far from glorious on Goodwood's final day having been stunned to learn the Lillie Langtry Stakes trophy his brilliant mare had won so impressively was missing.
The trophy had in fact been mistakenly given to Ian Davison, who was hoping to collect the prize for the Stewards' Cup as one of three registered owners of 10-1 winner Commanche Falls.
Goodwood has issued an apology for the mix-up of trophies, which are stored in almost identical packaging. The course has now started the process of making sure the Lillie Langtry prize is returned to Wright's hands.
Wright said on Sunday: "I've never known in 40 years of, fortunately, picking up trophies, going to get it and it not being there. We went to pick it up and were told: 'You've already taken it.'
---
Watch Wonderful Tonight's victory in the Lillie Langtry Stakes
---
"We were told it was signed for by a Davison and we didn't know who that was. It has now transpired that Ed Chamberlin tweeted me to say he had won the Stewards' Cup. It is what it is and I'm in no doubt we'll get the trophy in due course.
"I know the main thing is winning the race but it's always nice to take the trophy home. We would've liked to look at it while we had some champagne!"
Goodwood's clerk of the course Ed Arkell confirmed Davison had taken the trophy, while adding it was a one-off in a week where the course gave away 152 prizes.
Arkell said: "There has been a mix-up with the trophies that were handed out and we're working at the moment so that the right trophies get to the right people.
"Trophies are collected at the end of or during racing and we have a team who do an amazing job. But just on this occasion this has happened.
"We're handing out four trophies per race with 38 races and they're all in fairly identical boxes and bags so it's just a case of somebody picking up the wrong bag. We will get them sorted as soon as we can, and we apologise to Mr Wright and Mr Davison."
Davison, who owns the Stewards' Cup winner with Doug Graham and Alan Drysdale, was at Chester on Sunday having stayed overnight in Warwick.
He explained: "I didn't look at the trophy until we got to the hotel. I tried to play the race video they gave us and I said to my wife: 'This isn't right.' It was the fourth race, the Lillie Langtry.
"I tried to ring Goodwood today but there was nobody there so I'm going to ring them in the morning and get them to sort it out."
While the mistake was far from ideal, a proud Wright was still beaming after a second win of the season for Wonderful Tonight. The Qatar Prix de l'Arc de Triomphe is now the trophy Wright is desperate to get his hands on and the four-year-old is a general 7-1 chance to make it happen.
"If we won the Arc I wouldn't let the trophy out of my hands until we got the plane home," he said.
"She's becoming a very famous horse, it's nice for the name it's a lovely song. I don't know if Eric [Clapton] is aware of the horse but it's hugely exciting. We're so lucky to have her."
No immediate plans have been confirmed but Wonderful Tonight is likely to be dropped in distance in her preparations for Longchamp. Trainer David Menuisier suggested the Darley Yorkshire Oaks or Deauville's Prix de Pomone as likely next targets.
Wright added: "The mile and six on that ground and in that race probably stretched her and we now wonder what would have happened if we ran her in the Nassau. We are where we are and we'll be talking about races over a mile and a quarter as well as a mile and a half."
---
Read reports from Saturday's Goodwood action
'I think she won like a good horse' - Wonderful Tonight is magnificent again
Beasley delight as Commanche Falls hands him biggest career win at Goodwood
Wonderful Tonight sails on but which French jockey will get the Arc call-up?
Up 23lb and he bolts in - Mr Wagyu defies the handicapper once again
---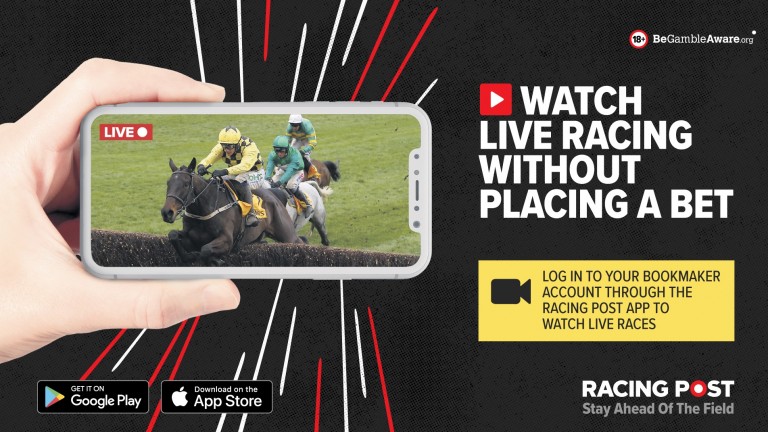 Watch live races through the Racing Post. Log in to your bookmaker account and look on the racecards for eligible races. Click the red 'Watch live now' icon and they're off! Find out how here
---
I know the main thing is winning the race but it's always nice to take the trophy home. We would've liked to look at it while we had some champagne!