The Racecourse Prices Index: how much for food and drink at Salisbury?
In the Racecourse Prices Index (RPI) we report from Britain and Ireland's racetracks on the cost of going racing.
---
Racecourse report: entry, food and pint prices from Salisbury
Salisbury
Date visited: Wednesday, June 22, 2022
Was it a big day?
From Salisbury's point of view it was not a massive meeting. The £20,000 Class 2 handicap attracted a field of ten, but five of the seven races across the afternoon had six or few horses entered. That being said, it was a friendly atmosphere around the course.
How much was entry on the gate?
The two enclosures, Bibury and Sarum, were both open for punters. Entry on the gate at the former was £25, but £23 in advance if bought before noon the day before racing. Tickets were cheaper in the Sarum at £12 on the gate, but £10 in advance.
Other than restaurants/hospitality, what were the food and beverage options?
With this being my first visit to the course, I wasn't entirely sure what to expect. However, I was pleasantly surprised with the options available around the track. There were two burger vans offering a variety of different food, while two ice-cream stalls provided punters with cold and refreshing delights to help during the warm conditions.
There were plenty of other options available with the Tattersalls Bar open for service, which included pizza and roast pork baguettes.
What's the damage?
Bottle of water: £2
Cheapest pint: Carling, £5
Guinness: £5.50
Champagne: £55
Burger: £7.50
All drink prices taken from the main racecourse bar, or where there were multiple bars, one chosen at random.
What was the burger like?
I was satisfied with the ¼lb burger from Sizzling Street Food. The burger to bun ratio was excellent and it served its purpose, while the portion size was reasonable. I did have to add some mayonnaise to ensure it had some extra flavour, but all-in-all it was an enjoyable bit of food.
And the queues?
Not at all. Every food or drink stall was well equipped with staff who were very helpful. It was an efficient set-up and the employees were kind to share their experiences at Salisbury over the years.
What did the punters say?
I had the chicken burger with bacon and cheese and it was £8.50, which I thought was a bit overpriced. That said, it was very nice, but I thought it was a bit more than it needed to be for a burger by itself. It'd be reasonable with chips. The queuing wasn't bad and they've got plenty of staff too.
Alex Brander, Southampton
---
The Racecourse Prices Index:
How much for food and drink at Beverley?
How much for food and drink at Bath?

How much for food and drink at Ludlow?
How much for food and drink at York?
How much for food and drink at Haydock?
How much for food and drink at Goodwood?
How much for food and drink at Lingfield?
Don't miss Yarmouth's legendary fish and chips
How much is a burger and pint at Huntingdon?
What you need to know for an afternoon at Brighton
---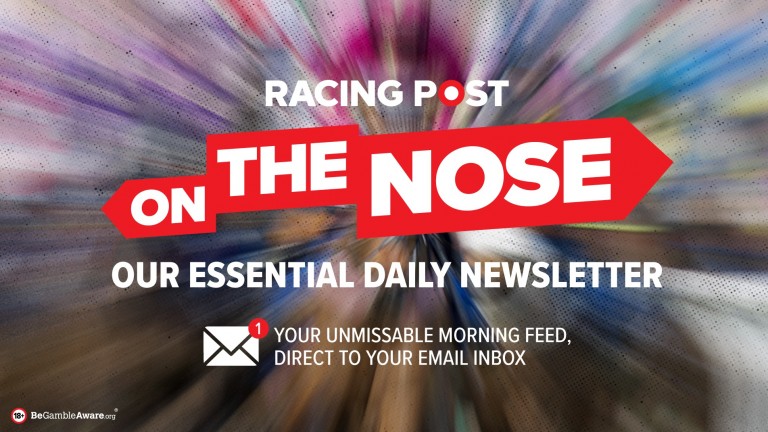 Sign up to receive On The Nose, our essential daily newsletter, from the Racing Post. Your unmissable morning feed, direct to your email inbox every morning.
---
I did have to add some mayonnaise to ensure it had some extra flavour, but all-in-all it was an enjoyable bit of food