'The doctors said it's over' - Danny Cook forced to retire due to eye injury
Warning: this story contains a graphic image of Danny Cook's facial injury
Danny Cook has been forced to call time on his 20-year riding career 11 months after a horror fall left him with impaired vision and prompted fears he could lose his sight.
Cook, 38, suffered multiple injuries, including a fractured eye socket, broken nose and cheekbone, and required 50 stitches to his face after being trodden on by a horse following a fall at Market Rasen last October.
Although he briefly returned to action the following month, the comeback proved short-lived as he was back on the sidelines after experiencing problems with the vision in his right eye.
Having had months of further tests and consultation with eye specialists, Cook has been told there is no way back.
"The doctors have said the racing is over," he said. "I've been going back to see how things have progressed, but it's not improved enough for me to ride at my best.
"When my head goes up in the horizontal position for riding, my eye is not rotating enough to get the vision out and I get a complete blackout."
He added: "Day to day my sight is fine looking straight forward, but when I look up it goes a bit blurry. It was very close to being very nasty, but luckily I've still got my still vision and can live a relatively normal life.
"It's just a shame it's put an end to my racing career sooner than I would have liked. It's obviously gutting, especially around this time of year as you're normally looking forward to the start of the new season."
The Romford-born jockey, the son of a landscape gardener, started out in 2001-02 with trainer Barry Leavy, for whom he rode his first winner on Debbie in October 2004 at Hereford.
Cook moved to David Pipe to become conditional at Pond House and enjoyed big-race success on popular chaser Our Vic in the 2010 Peter Marsh Chase – a race the jockey won four times in total – and on Great Endeavour in the same year's Byrne Group Plate at the Cheltenham Festival.
He moved north and was backed by main supporters Brian Ellison and Sue Smith, who played vital roles in resurrecting his career following a six-month ban for testing positive for cocaine in early 2015.
Cook, who rode 397 winners, gained multiple Grade 2 victories and forged a productive partnership Ellison's recently-retired stable stalwart Definitly Red, who won the Many Clouds Chase twice, the Cotswold Chase and the Charlie Hall Chase.
Wakanda, Midnight Shadow and Vintage Clouds – all trained by Smith – were some of Cook's other best horses, and he enjoyed his most prolific campaign with 51 winners in 2016-17.
"I went to David Pipe and he looked after me and gave me plenty of opportunities and we had plenty of success together," said Cook.
"I moved north as I started riding for owner Dan Gilbert and he had quite a few horses with Brian Ellison, who said I could ride for him as well, and then when Ryan Mania retired I took over from him at Sue Smith's.
"I've been very lucky in my career to ride for some great people who have been very loyal. I was very spoiled and probably achieved more than I should have."
Cook, who has four children, is based in Essex and is taking time out to consider his next move, but hopes to stay involved in the racing industry.
---
Cook on three of his best rides
Our Vic
I was lucky, really, as I took the wrong course on him at Cheltenham and got a month ban and then he was my first ride back in the Peter Marsh. I was keen to repay the faith David Pipe and David Johnson put in me and fortunately it all worked out. I was nervous about it after what happened and he got me back to normal. He had that high-tempo pace, which meant he could travel through the race easily. It was towards the end of his career and he looked after me – he was the dream ride.
Definitly Red
It's a bit corny saying it, but he was a true warrior. If you went to war, he'd be the one you'd want on your side. He suited me down to the ground, he was an absolute gentleman and tried so hard. Every time he ran, he wore his heart on his sleeve. He loved to jump and run and the more you asked of him, the more he'd give you. He won the Many Clouds back-to-back and his win in the Cotswold Chase, beating Bristol De Mai, was brilliant. He never had much luck in the Gold Cup, or the Grand National either.
Midnight Shadow
He was the horse I was most excited about trying to get back for. He won the Scottish Champion Hurdle and Relkeel Hurdle and has done well over fences, winning the Dipper when Champ fell. He was second in the Grade 1 Scilly Isles and second again in last season's Caspian Caviar Gold Cup. He had his season cut short after picking up an injury at Wetherby and he should have more to give this season.
---
Read more:
Retirement fears increase for jockey Danny Cook following horror eye injury
Danny Cook back on sidelines due to vision problems after horror fall
'I had 50 stitches in my face' – Danny Cook ruled out of quick return from injury
---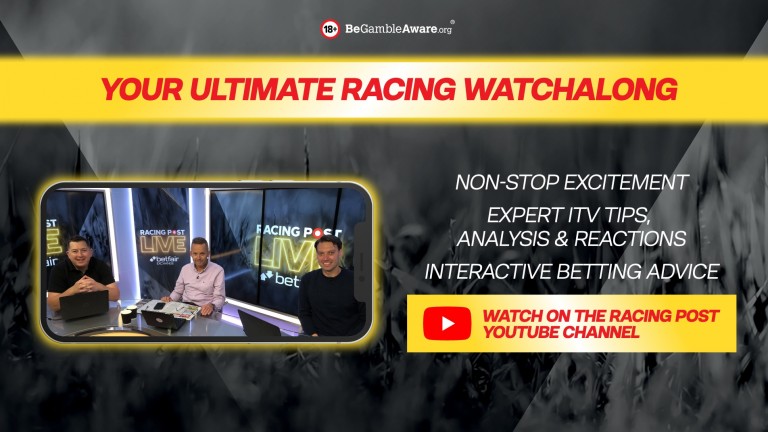 Racing Post Live is your ultimate racing watchalong every Saturday and during major festivals. Our experts offer uninterrupted tips, analysis and reactions to the ITV action. Subscribe to the Racing Post YouTube channel here and never miss a minute
---
It's just a shame it's put an end to my racing career sooner than I would have liked