Hills pays moving tribute as 'horse of a lifetime' Battaash is retired
An emotional Charlie Hills was close to tears as he paid tribute to Battaash, describing arguably the greatest gelding ever trained on the Flat in Britain as his horse of a lifetime.
It is ten years since Hills took over the training licence from his legendary father Barry and since then a brace of Classics have been won along with an unprecedented haul of four successive Group 1s for sublime sprinter Muhaarar, but in that time no horse at Faringdon Place has come close to matching the popularity Battaash accumulated during a 25-race career that ended on Saturday morning, a day after the seven-year-old had disappointed in the King George Qatar Stakes at Glorious Goodwood.
Thank you Battaash for all the memories -a horse of a lifetime. Also a huge thank you to all those who worked closely with him throughout his career - it's certainly been a journey and we couldn't have done it without you#battaash #champion #sprinter #recordbreaker #superstar pic.twitter.com/Fx2BuECZJj

— Charlie Hills (@cbhills) July 31, 2021
That decision – made by Sheikha Hissa Hamdan Al Maktoum, the daughter of the gelding's initial owner Hamdan Al Maktoum, who died in March – left Hills's youngest son Eddie in tears and his father at times came close to choking them back, and it is little wonder considering what the compact son of Dark Angel achieved in a glittering period that yielded 13 wins – four at the highest level in the Nunthorpe (twice), King's Stand and Abbaye – and £1,774,180 in prize-money.
His best Racing Post Rating of 129 was achieved twice including in the 2019 Nunthorpe – when he lowered the mighty Dayjur's 29-year track record – and he was officially recognised as the world's best sprinter that year.
"It's been a great trip, a hell of a journey," said Hills.
He brought a smile to everyone's face, especially @JimCrowley1978's, who steered him to 4 Gr.1 wins

Here's wishing @ShadwellStud legend #BATTAASH a long, happy and well deserved retirement. You've been an absolute

Thank you to @cbhills and his team #GOAT pic.twitter.com/AvRvwxYpH3

— Shadwell Stud (@ShadwellStud) July 31, 2021
"We had six years and he was at the top of his game. He had 25 starts and was out of the first four just three times. He's had a top career and this weekend has been emotional.
"His Abbaye win as a three-year-old was probably the standout. That was pretty special, but there were obviously his Nunthorpe victories as well and winning at Royal Ascot. That was a big moment as he'd been beaten in the race twice and then won it."
Hills's Lambourn neighbour Nicky Henderson has had his fair share of public horses in star chasers Sprinter Sacre and Altior, but they are rarer on the Flat – something not lost on the speedball's team.
"It was great having a horse like him who kept going for so long," Hills added.
---
Watch Battaash win the 2019 Nunthorpe
---
"They don't come around very often, certainly in our stable anyway when a lot of them finish at three or four.
"To have him for so long meant he became very close to everyone at the yard and my family as well, my wife Pip and my sons James and Eddie. It'll be tough. He's the horse of a lifetime."
Continuing that theme, Philippa Hills added: "Eddie was in tears when we told him this morning, but Battaash has become part of our family. He really has. We see him every day and you never normally get that with Flat horses."
Battaash, looked after for most of his career by former Hills mainstay Bob Grace, was gelded as a juvenile, which was a blow for the breeding industry, but a necessity.
He became easier to deal with through maturity and Charlie Hills went on: "There was a lot of nonsense early on and some of it was a bit of a myth, but he became the ultimate professional in his training at home. He enjoyed his work and routine and was competitive when he was with another companion, but he knew his job."
Sheikha Hissa also wished the rocket-fuelled sprinter well, posting on Twitter: "I would like to thank everyone involved with Battaash's care and training, keeping our boy healthy and sound throughout his career. Thank you Battaash. We love you and wish you a happy retirement full of green grass, sunshine."
Jim Crowley was the jockey most associated with Battaash, although Dane O'Neill, the second rider for the Shadwell operation, was a key component of his preparation at home.
"It feels a bit sad," said Crowley. "He's a wonderful horse. We've had some great days and he's going to have a happy retirement. He'll be much missed. Riding him was something special. There was always a real buzz. When he won the Nunthorpe [breaking Dayjur's course record] it was one of the best days racing I've had."
---
Read more on Battaash:
Bob Grace: 'I've been at a Test match and people have asked about Battaash'
Battaash: the speed machine who is the pride and joy of trainer and groom
'As a two-year-old his behaviour was probably the worst I've dealt with'(Members' Club)
---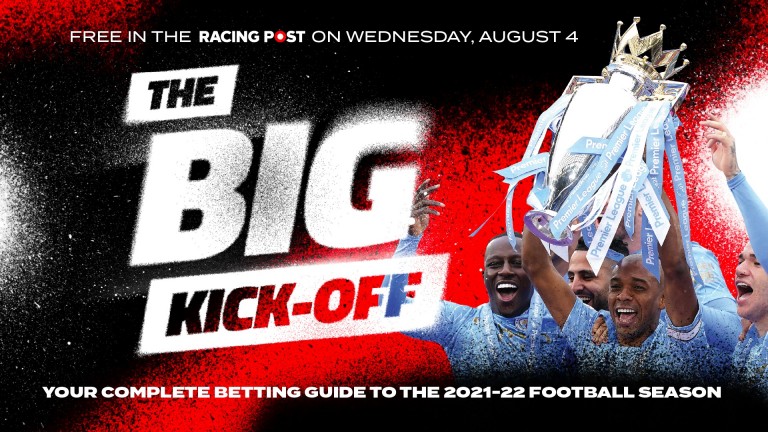 The wait is almost over! Pick up your copy of the Big Kick-Off, free inside the Racing Post on Wednesday, August 4. Your complete guide to the 2021-22 football season is packed full of tips from our experts and team-by-team guides for every English division
---
His Abbaye win as a three-year-old was probably the standout