Stud groom Karl Kingscote suffers spinal injuries in mountain bike accident
Richard Kingscote says his brother Karl faces "a long road ahead" after launching a fundraising appeal for the stud groom after he suffered serious spinal injuries in a mountain biking accident.
Karl Kingscote, 33, was riding alone at a remote bike park on Sunday when he sustained his injuries, fracturing his spine, sternum and ribs and causing severe damage to his spinal column, leaving him with no feeling from his chest down.
A GoFundMe page has been set up seeking to raise £50,000 for Kingscote, a groom at Faisal Salman's Denford Stud in Hungerford, towards his future care, and in a video update from his hospital bed in Liverpool posted on the page he recounted his accident.
"I'm not quite sure what happened but I came off pretty bad," he said. "I was alone at the time and 45 minutes after [waking up] I somehow managed to get my phone out of my pocket and rang the paramedics.
"I am no longer going to be able to work with horses and I'm not too sure what the future holds."
Richard Kingscote, 35, said his brother was "pretty lucky" with emergency services only able to track him down by using the GPS signal from his phone.
"I think he was pretty lucky to have his phone with him," Kingscote said. "Often he doesn't take it with him and the emergency services struggled to find him, it was only the GPS on his phone that allowed them to track him down. It took them hours to get to him and then airlift him to hospital – I think it was maybe five or six hours in total."
After studying martial arts in China following school, Karl Kingscote worked for Daniel and Claire Kubler and Tom Dascombe before joining Denford Stud.
Richard Kingscote said: "He really enjoyed being there with the mares and the foals. He was happy there and while he's not so much a people person he really likes animals, but he won't be able to work with them for the foreseeable future, if at all.
"We've been told by doctors that there's lots that he's still going to be able to do, which is a positive, but it's going to be a long road ahead."
Kingscote said decisions about his brother's future care would be made at a later point, but hoped raising funds would help make any choices easier for him.
"We don't have any expectations of anything but whatever we can get together to help him is important," he said. "Racing Welfare have been there already to help him, and we're fortunate he's worked in racing and that they can help him, and we want to help make any future decisions he needs to make easier for him."
Donations and more information on the fundraising can be found by searching Karl Kingscote's accident fund on gofundme.com.
---
Read this next:
John Gosden takes a swipe at BBC 'negativity' in drugs row
---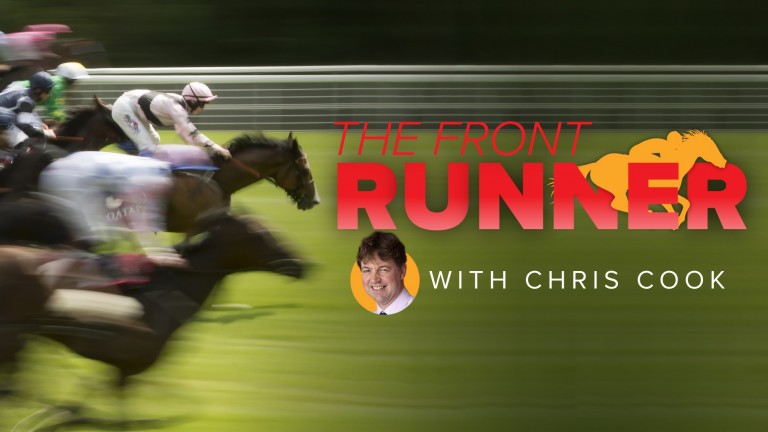 The Front Runner is our latest email newsletter available exclusively to Members' Club Ultimate subscribers. Chris Cook, a three-time Racing Reporter of the Year award winner, provides his take on the day's biggest stories and tips for the upcoming racing every morning from Monday to Friday
---
The emergency services struggled to find him, it was only the GPS on his phone that allowed them to track him down