Simon Claisse with the latest on the ground ahead of the Cheltenham Festival
With the Cheltenham Festival now just 12 days away, we've outlined everything you need to know about current ground conditions as the sport gears up for the four-day bonanza, starting on Tuesday, March 16.
---
The official going description
The going at Cheltenham is good to soft, soft in places on all courses.
---
What the groundstaff say
Clerk of the course Simon Claisse said: "We've had unprecedented rainfall over the winter and the course was flooded three times across 24 or 25 days, which is something I've never seen here in 20 years. But things are improving. We've had eight drying days.
"As things currently stand, I have a good sense that we're going to start on good to soft and something in places, whether it's good in places or soft in places – based on the current forecast."
The last racing to go ahead at Cheltenham was the two-day meeting on December 11 and 12.
The track's two meetings since then had to be cancelled – New Year's Day and Trials day on Saturday, January 30.
---
Cheltenham Q&A: 'It's baffling Bravemansgame's not favourite' – your festival questions answered (Members' Club)
---
What does the forecast say?
According to Claisse, the dry spell will continue until the early part of next week. He added: "There's a spell of rain but beyond next Wednesday and Thursday it turns slightly cooler and looks like being a dry weekend before the festival."
---
What's the latest betting?
Betting is available on the official description of the opening-day ground with Paddy Power.
Paddy Power: 1-5 good to soft, 9-2 soft, 10 good, 33 heavy
---
Read more on the 2021 Cheltenham Festival:
BHA welfare chief: it is our intention to get the best horses to Cheltenham
Cheltenham regular Native River 'performing as well as when he won the Gold Cup'
Cheltenham Festival 2021: essential information for jump racing's biggest week
---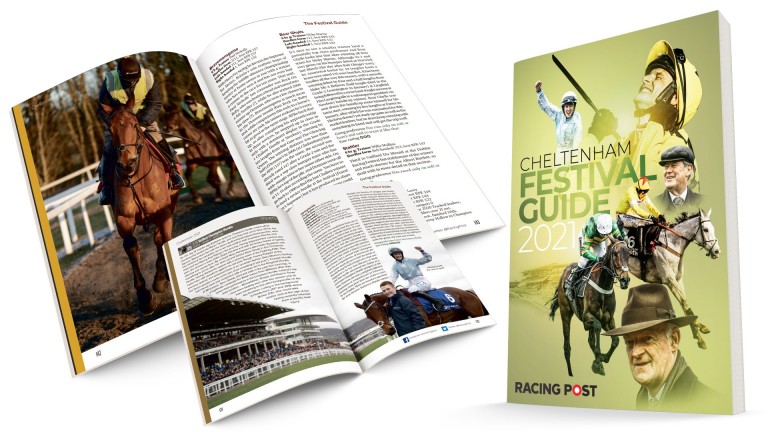 Don't miss the Racing Post Cheltenham Festival Guide 2021 – 208 pages featuring Paul Kealy's race-by-race guide, Racing Post Ratings, top tipsters, bookmaker Q&A, trainer analysis and more. Only £12.99. Order here or call 01933 304858. Out now!
---
I have a good sense that we're going to start on good to soft and something in places, whether it's good in places or soft in places