Two RaceTech cameramen seriously injured in Hamilton incident
An investigation is under way after two members of the camera crew at Hamilton suffered injuries in a serious incident before racing on Tuesday.
The first race was delayed by more than an hour before the announcement was made to abandon racing just after 3.35pm following consultation with the raceday stewards and senior members of the weighing room.
The incident occurred before racing when two camera crew members, Robbie Cotgrave and Kit Campbell, fell from a cherry picker basket and landed on the roof of a RaceTech truck. They were taken to hospital after receiving treatment from emergency services on site.
RaceTech released a statement, which said a full investigation into the incident is already under way.
It said: "Following a serious incident prior to the first race at Hamilton Park involving a mobile elevated camera platform, two freelance camera operators, Robbie Cotgrave and Kit Campbell, have been seriously injured and taken to hospital.
"A full investigation is under way into the cause of the incident. Our thoughts and concerns are very much with our two colleagues at this time."
'It was quite upsetting for everybody'
Hamilton clerk of the course Harriet Graham said: "The first thing I knew about it was a call on the radio for medics to go to the RaceTech head-on vehicle, which they did at great speed, and there were two guys who had fallen out of the cherry picker.
"The fire brigade is just across the road from us, they were here immediately and they took charge of everything. Ambulances arrived and our medics were attending to the two guys. It was quite upsetting for everybody.
"Eventually we had a stewards' inquiry and we were told CID were on the way and they've arrived now and they're assessing and questioning. They wouldn't give us any idea when they would clear the course to race so the decision was made to abandon. Everybody wanted to race but we have to make a collective decision.
"Racing becomes secondary when there are two guys who have been injured. Our thoughts are with them, let's hope they're not too badly injured and back working soon."
Senior jockey Paul Hanagan was one of a number of riders involved in the consultation with raceday stewards and said everyone was in agreement with the decision to abandon the meeting.
He said: "It's so sad – I've never seen anything quite like that. It was terrible.
"It happened just as we were arriving so some of us were actually pulling up in the car park and it was a horrific sight, you could see where the crane had come down and you could see the two poor guys on top of the lorry. When you see that, racing doesn't matter at all. You have to put it into perspective.
"Everyone was quite up for it being abandoned before it actually was, out of respect. You've got to think of the families of the people who fell. Everyone knew how serious it was. We could all see the crane and how far they'd fallen from it."
Hamilton has said ticket-holders will be contacted with regards to the transfer of their ticket or a refund. The Scottish course is next due to host a meeting on July 10.
---
Read more on today's top stories:
Betfair punter lands incredible £1 million six-fold accumulator from £11.50 bet
King George on the radar for Love as Aidan O'Brien charts middle-distance plans
Tracker Tuesdays: 'He was making his move when he had the door slammed in his face and stumbled'
'I just find it stupid' – David Menuisier hits out over Coral-Eclipse line-up
---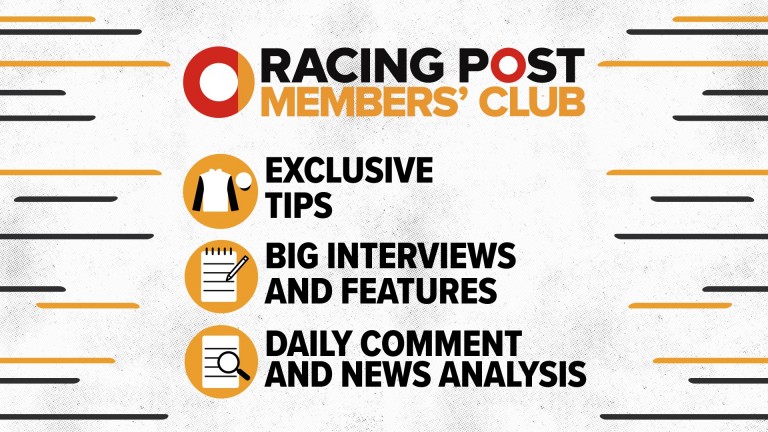 Join Members' Club Ultimate and read tipping from the likes of Pricewise and Paul Kealy, all the big interviews and features, daily comment and news analysis – plus our Ultimate Daily newsletter. Click here to sign up.
---
It happened just as we were arriving so some of us were actually pulling up in the car park and it was a horrific sight