Big cash injection as York looks forward to full houses after restrictions end
York has confirmed a major prize-money boost for next month's Ebor meeting as the course looked forward to welcoming back full capacity crowds in light of Monday's confirmation of lockdown restrictions in England being lifted from July 19.
The lifting of restrictions was announced in the House of Commons by health secretary Sajid Javid, who said England would enter the final stage of its roadmap out of lockdown, which includes an end to social distancing and limits on public gatherings, including at sporting events.
Addressing the nation subsequently, prime minister Boris Johnson said it was the "right time to proceed" with the easing of lockdown measures, as a delayed reopening in September would coincide with colder weather.
The BHA confirmed that some protocols will remain in place at tracks to protect participants from the potential of positive cases and self-isolation requirements, with these due to be announced in the "coming days".
However, hailing the announcement as "fantastic news", the Racecourse Association (RCA) said it would be working closely with racecourses to prepare for full capacities, as well as joining forces with Great British Racing (GBR), the sport's marketing and promotional body, to encourage the public to go racing.
And York reacted fast to the breaking news by announcing a further prize-money boost at the Welcome to Yorkshire Ebor Festival next month.
Having raced since last summer behind closed doors and then with a severely limited crowd, the course can now budget for hugely increased attendances and is adding an extra £250,000 to the prize fund, with every race worth a minimum of £70,000.
The programme has been expanded to 28 contests over the four days this year and 21 of those will be run at or above their pre-Covid 2019 value. Prize-money at the meeting will total £4.7 million, more than double what was on offer in 2020.
Bridget Guerin, who chairs the racecourse, said: "We are delighted to announce that every race will be worth at least £70,000 at this year's Welcome to Yorkshire Ebor Festival. Working with our partners and supporters, and given the opportunity for racegoers to return at full capacity in August, we are proud to deliver a valuable and varied race programme.
"Our hope is that we are all rewarded with some fantastic racing action over the four magical days that form the centrepiece of our season. I hope everyone who loves and supports the sport can come, watch and enjoy it!"
The return to full capacity might come just too late for Ascot, which will host the first major raceday after the rules relax – the King George VI and Queen Elizabeth Qipco Stakes on July 24 – and is unlikely to have maximum capacity there.
---
What the relaxation of Covid-19 restrictions will mean for racing and crowds
---
But RCA chief executive David Armstrong made a positive statement on Monday evening, saying: "It's fantastic news that racecourses in England will be able to welcome racegoers without restriction from next Monday. The RCA is working closely with them to prepare for full capacities and we'll continue to communicate with our industry partners and the devolved governments for an update from Wales and Scotland.
"It's been a difficult time for the racing industry and we estimate the pandemic has cost racecourses £400 million. However, with some of the sport's most iconic marquee events just around the corner, it looks set to be a brilliant summer of racing.
"The RCA, alongside Great British Racing, is working to attract racegoers back on course, reminding everyone racing is a great day out for all. It's also important to remember racecourses are safe venues to visit. As well as having vast amounts of outdoor space the racecourses, in line with government messaging, will encourage spectators to remain vigilant and use their own judgement while on course to keep everybody comfortable and safe."
Confirming the 'Back on Track' promotional campaign, GBR's chief executive Rod Street said this was "aimed at encouraging race fans and the public alike to enjoy a day at the races".
He added: "It is backed up by the regular consumer research that we conduct which shows that people are looking forward to returning to big events and spending time outdoors with friends and family – which racing caters for brilliantly. It will primarily be a digital advertising campaign to support racecourses with people directed to the GBR website where they can search for a racing fixture near them."
The BHA said on Monday: "The return of spectators to race meetings in greater numbers in England represents a significant and much-needed step in the sport's recovery plans from the impacts of the coronavirus. We await further announcements from the Scottish and Welsh governments this week.
"The industry is working together to finalise the infection control measures that will be in place to protect the sport's participants, particularly those working mainly in and around the weighing room complex, which remains a high-risk area. Full details of these plans will be published in the coming days."
---
Read more on Monday's top stories:
Crucial month for Godolphin as Charlie Appleby shuffles his three-year-old pack
Levy Board adds £21.8m in prize-money with support due to extend into 2022
'Jumps fans love a front-running grey' – popular chaser The Listener dies at 22
---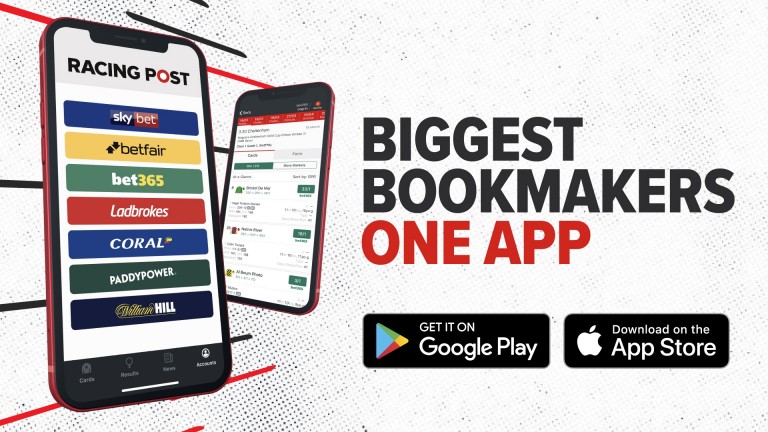 Place bets with seven bookmakers without leaving the free Racing Post app. Same prices, same offers, live video. Every race, every day. Search 'Racing Post App' to download for free
---
We firmly believe this is the right time to take our nation a step closer to normal life