Ryan Moore fends off suggestion of bias from Gibbons' counsel in High Court
Ryan Moore insisted he had remained unbiased throughout the process that led to him giving evidence as an expert witness at the High Court on Wednesday and confirmed his view that Graham Gibbons was at fault over the 2016 incident at Kempton when Freddy Tylicki suffered paralysing injuries.
The three-time champion jockey, having what he said was his first experience of a court room, spent more than three hours under forensic cross-examination, when his neutrality was questioned by the defence barrister, Patrick Lawrence QC.
Lawrence put it to him that, having had several conversations over many months with Tylicki's solicitors in the production of his report, Moore's mindset may have changed such that he was "seeking to do your best" for the injured man. Moore, who said he had done the work for free, gave a vivid denial.
---
Gibbons' breath smelled of alcohol at Kempton, Jim Crowley tells High Court
---
"This whole thing has been tiresome and boring and sad," he said. "I just wanted to write a report which I felt was fair, about what I believe happened during the race. That's all I was trying to achieve. To be honest, it's a lose/lose either way."
To a question about his sympathy for the claimant, Moore replied: "I do feel a great deal of sympathy for Freddy. I also feel a great deal of sympathy for Graham. It's a horrible situation." Although he felt Gibbons' riding had caused the 2016 fall, he also described the defendant as "an excellent horseman, a fantastic rider".
Moore's report has not been made public but an excerpt in the published arguments for Tylicki describes Gibbons as exerting "considerable tension on the right rein" while rounding the bend, and continues: "He would only have done that in order to encourage Madame Butterfly across Nellie Deen's racing line," a reference to the two horses involved.
Asked what he would have done if, in Gibbons' situation, he had noticed a horse on his inner, Moore replied: "If I'm turning a bend and making the running and someone goes up my inside, my natural instinct is, I wasn't expecting that and usually I'll be steering away. You don't want to cause interference.
"I would always think, I don't like that, but the safest thing is to leave more space. It's happened to me in the past."
Lawrence argued that Moore had not become champion three times by giving way to his rivals and that in fact he would not do so if he found someone unexpectedly moving up between him and the rail. "Respectfully, your suggestion is wrong," the jockey countered.
"Many times over the years . . . I can recall a moment at the Curragh with 100 yards to go and I just felt him there, there was a shout. I didn't want to put him through the fence, so I had to accept the situation and get beat. It happens. As riders, we all understand there are risks involved. It is high-risk but we have to respect one another.
"It's competitive and you want to win but your first obligation as a rider is to the other riders and the horses in the race. That is our first priority. You can't win anything if you're suspended."
Moore's report included an acknowledgement that it was prepared by Tylicki's solicitors after consultation with him. "I never sit at a computer. I ride horses," Moore explained, but that led to questions from Lawrence as to whether parts of the report reflected the jockey's views or those of the solicitors.
In particular, Lawrence attacked what he described as a "ridiculous" assertion that Gibbons should not just have noticed Tylicki's presence and given him room, but that he should also have "slowed down" Madame Butterfly. "This is a slip-up because this report has been prepared by someone else," Lawrence suggested, adding that Moore would never do such a thing himself.
---
Tylicki recalls 'shout for survival' as claim against Gibbons is heard in court
---
"It hasn't come across the way I meant it," Moore conceded, but he insisted that in such a situation, he would "take a hold of the horse's head" to ensure he had full control of it and could avoid an accident.
As he had done with Jim Crowley on Tuesday, Lawrence sought to neutralise Moore's impact as a witness by raising an instance when his riding had been found at fault, aboard Tilsit at Goodwood last year, when Moore was suspended for five days after causing interference.
Moore accepted he should have reacted faster but said: "It didn't take place over three to four seconds, it happened over half a second where the horse shifted to his right. No horse went down, there were no injuries."
When the hearing continues on Thursday, Jim McGrath of Sky Sports Racing will return to the witness stand, having just begun to undergo cross-examination on Wednesday. He stood by his position that Gibbons should have been found guilty of dangerous riding, even though the raceday stewards ruled the interference was accidental.
Lawrence called attention to the experience of the stewards and asked if McGrath really believed they were capable of such a "complete howler". "There were mitigating circumstances but yes, that's my view," McGrath replied.
"I think from the very limited transcript available, which Mr Gibbons said yesterday took five minutes, in light of the fact this was one of the most serious Flat racing incidents I can recall, and bearing in mind the little bit of evidence that was discussed raised questions that needed answers, and some of the jockeys were not interviewed, for obvious reasons, I think they were panicked."
Gibbons denies negligence in relation to the 2016 fall. The hearing is due to end on Friday.
---
Read this next:
Bryony Frost: Robbie Dunne 'promised to hurt me and put me through a wing'
---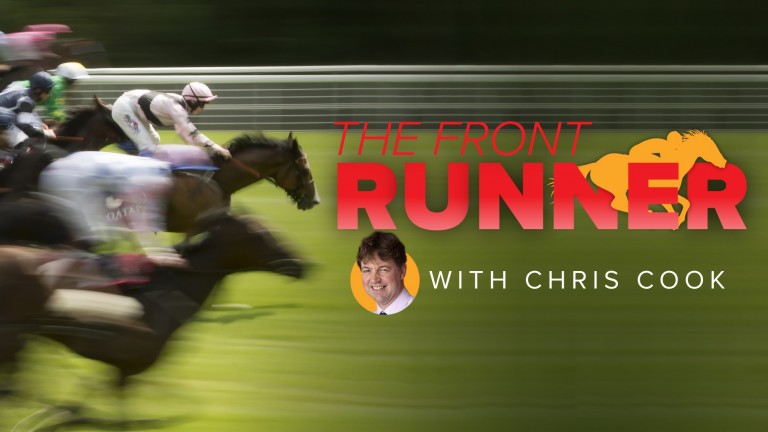 The Front Runner is our latest email newsletter available exclusively to Members' Club Ultimate subscribers. Chris Cook, a three-time Racing Reporter of the Year award winner, provides his take on the day's biggest stories and tips for the upcoming racing every morning from Monday to Friday
---
This whole thing has been tiresome and boring and sad. I just wanted to write a report which I felt was fair, about what I believe happened