Royal Ascot 2021: track wants 10,000 racegoers each day if rules allow
Officials at Ascot have not given up hope of welcoming up to 10,000 spectators per day at the royal meeting next month, although they remain in the dark as to when a final decision on capacity might be reached.
Either way, they are confident at least 4,000 people will be allowed to attend, a figure that would include owners, hospitality box holders and members of the Royal Ascot Racing Club, as well as the general public.
A further easing of coronavirus restrictions by the government in England is set for May 17, the day when spectators will be allowed to join owners on course in limited numbers for the first time this year.
According to step three of the government's four-step roadmap, from May 17 some larger performances and sporting events in indoor venues will be allowed with a capacity of 1,000 people, and in outdoor venues with a capacity of 4,000. In the largest outdoor seated venues, where crowds can be spread out, up to 10,000 people will be able to attend.
Each site's capacity is determined by a government-mandated formula and remains subject to approval from local safety advisory groups and public health authorities. Neither the Department for Digital, Culture, Media and Sport (DCMS) nor the Sports Ground Safety Authority has yet announced by which calculation crowd figures for racecourses will be set.
"We're at 4,000 at this moment in time," said Ascot's director of racing Nick Smith. "We'd like it to be more and we're trying to make approaches with 10,000 in mind if we can get there, working with the BHA and RCA to see whether that can happen.
"We're really playing a waiting game and until we know what our capacities are, we can't do the simple logistical things that we want to get on with, like telling customers we have tickets for sale or don't have tickets for sale."
Explaining the process racing is having to go through, Smith added: "It's worked through the central bodies of the RCA and the BHA, who are having regular conversations with DCMS and making approaches. All sports are doing the same and all sorts of venues are being allowed to do a little bit more, it's just a question of whether we fit into their scheduling and programming.
"We're very realistic about it – we'd hope to get there but if we don't, we don't."
Smith acknowledged that a capacity of 4,000 would give only a small number of the general public the chance to attend one of the five days from June 15, but, having seen the impact a crowd of 8,000 made at last Sunday's League Cup Final at Wembley, he believes any spectators will make a big difference compared to last year's meeting staged behind closed doors.
"Once you take owners out and once you take rollovers out, and obviously box holders have their guaranteed access, as does the Royal Ascot Racing Club, at 4,000 there isn't a huge amount left," he said.
"I guess we'd run some sort of a system to make it fair [who attends]. We want as many as we can get but any crowd will make a big difference, and we appear to be at least there with 4,000. We can't put a timescale on it but we'll wait as long as we practically can [to try to increase capacity]."
Smith also expressed his pleasant surprise at the number of possible runners Royal Ascot might welcome from the United States this year, after entries for 12 of the 35 races were revealed on Wednesday.
In total, there were eight US-trained runners among the entries, including Breeders' Cup winner Aunt Pearl and Group 1 Al Quoz Sprint hero Extravagant Kid.
There is also interest from France and Germany, although runners from Australia and Asia will not be represented, something Smith hopes to address next year.
"Given where we are with reduced prize-money – even though it is considerably better than last year – to have such good entries from America is pleasing and slightly surprising," he said.
"In terms of the rest of the world, the transport logistics and the quarantine logistics with regards to Australia and Asia are really complicated.
"We've faced a few problems with Australian runners for several years, so it would be unfair to suddenly suggest that has been completely controlled by Covid, but, having said that, horses like Nature Strip and Verry Elleegant have been publicly mooted as Royal Ascot possibles and their trip has been hindered by logistics.
"We've got work to do with Australia and Asia to try to bring it back to where we were ten years ago. Next year is a big year and we'll be able to be much more proactive in our promotion."
---
Read more racecourse news:
'It'll be a very different experience' – 850 tickets on sale for May 17 raceday
Windsor dispute over dog leaves owner-breeder couple on verge of quitting
'We'll take it on the chin' – Ripon disappointed with poor Saturday field sizes
Rishi Sunak on hand to unveil final phase of £3.5m development at Catterick
---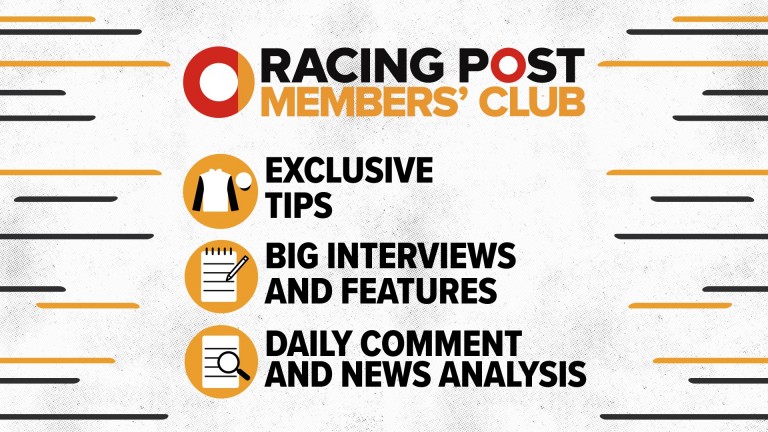 Join Members' Club Ultimate and read tipping from the likes of Pricewise and Paul Kealy, all the big interviews and features, daily comment and news analysis – plus our Ultimate Daily newsletter. Click here to sign up.
---
We're playing a waiting game and until we really know what our capacities are, we can't do the simple logistical things that we want to get on with