Retirement now likely for Battaash after star sprinter fails to fire at Goodwood
The curtain looks set to come down on one of the modern era's finest sprinting careers after Battaash, the best Flat gelding ever trained in Britain, disappointed at Goodwood for the first time in his life.
The four previous runnings of the Qatar King George Stakes had been followed by a rapturous winner's enclosure reception for a Lambourn legend who for years has delighted fans with his devastating speed.
On this occasion the applause was only heard when, in the hands of regular rider Jim Crowley, he cantered past racegoers in the moments prior to what may prove to have been his final outing.
For a while it looked as though the seven-year-old was coming through to win entering the closing stages but his effort petered out on the tacky ground. At the line he was seventh and his connections admitted a big decision beckons.
"Jim said he didn't like the ground but he didn't say that's why he got beat," said Shadwell Estates racing manager Angus Gold, who then referenced the small fracture Battaash sustained over the winter.
"He's done well to get back to the races," he said. "We had to put a pin in a joint and it took him a long time to come right. He's had problems on and off all his life, so frankly, I think it's remarkable he's back with us at all.
"The enthusiasm is still there. Jim said he felt good and that he wanted to go, but then he said his run lasted for five yards, and that was it. Yes, he didn't like the ground, but he's also a seven-year-old who has had a lot of problems."
Asked if retirement is being contemplated, Gold said: "Of course. He's seven now, and after all the problems he's had, why would we go on now? He had such a brilliant year last year. He won three out of three and was at the top of his game. If he isn't now, the last thing we would want to do is carry on.
"I have to speak to Sheikha Hissa and an announcement might even be tomorrow. She said to me at Ascot she didn't want to abuse this horse. There comes a time for all of us."
Hills, who trained Battaash to win two Nunthorpes, a Prix de l'Abbaye and King's Stand Stakes for the late Sheikh Hamdan, said: "He travelled as well as he normally does but he just didn't pick up. The most important thing is he pulled up safe and sound.
"I guess there will now be chats to see what we do next and then a decision will be made but I don't want him to be running like that every time he runs.
"He's a proper superstar. When he cantered down to the start the crowd was clapping him. It was quite an emotional moment for me. He is a very special horse to us and has been a part of our lives for the last six years."
As to what may come in retirement for Battaash, Gold said with a smile: "God knows! He's such a difficult character that you would need to ask him.
"When the time does come we have lots of retired horses at Shadwell and, all being well, he would join them."
---
Relive some of Battaash's finest moments:
The speed machine who is the pride and joy of trainer and groom
'Horse of a lifetime' Battaash has his day of days after battling success
Older and wiser Battaash saunters to record-breaking fourth King George success
Third time lucky: brilliant Battaash lands elusive King's Stand win in style
---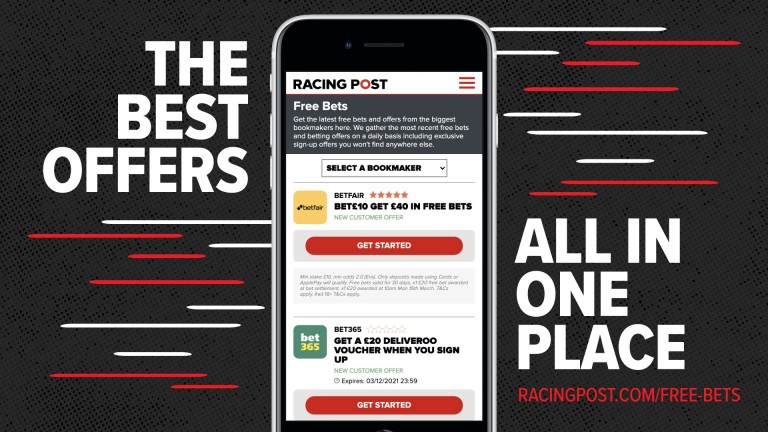 For all our exclusive free bet offers and must-have daily promotions click the free bets button or go to racingpost.com/freebets
---
He has had problems on and off all his life, so frankly, I think it's remarkable he is back with us at all