Rainbow saddle cloths to feature in Tingle Creek as part of inclusivity campaign
The Racing is Everyone's Sport campaign will encourage and welcome LGBT+ participation through a series of activities at race meetings on Saturday, with rainbow saddle cloths set to be on show before the two feature races attracting ITV4 coverage.
Jockeys at the five UK meetings – Aintree, Chepstow, Sandown, Wolverhampton and Wetherby – will be encouraged to wear rainbow armbands, while rainbow pin badges will be given out to racecourse staff and spectators to show support and spark conversation.
Rainbow saddle cloths will also be worn for a number of races including the Betfair Tingle Creek Chase at Sandown and the Unibet Becher Handicap Chase at Aintree, both live on ITV4.
The events come at a time when Racing is Everyone's Sport is teaming up with Stonewall's Rainbow Laces for a second year, with the Lace Up to Speak Up campaign running from November 25 to December 12.
David Letts, chair of Racing With Pride and member of the Diversity in Racing Steering Group, said: "It is fantastic to see racing once again joining the wider sporting community in celebration of Stonewall's Rainbow Laces initiative.
"Racing is Everyone's Sport provides an opportunity for British horseracing to demonstrate its ongoing commitment to LGBT+ inclusion on a public stage and to reflect on the progress which has already been made in this area.
"The importance of visibility cannot be underestimated, and Racing With Pride is proud to work alongside Great British Racing on this awareness-raising campaign as part of our ongoing work to support the sport's LGBT+ community."
As part of this year's Racing is Everyone's Sport campaign, Great British Racing brought together jockeys and friends, Jack Duern and Josephine Gordon, to speak about Duern's experience of coming out in 2013 and the importance of support for the LGBT+ community.
Duern said: "Racing has definitely come a long way since I came out in 2013. I'm proud to be the first openly gay jockey in Europe, and also proud of the racing community for accepting me for who I am and for welcoming me back into the sport.
"I'm determined to use my platform, and as an ambassador for Racing With Pride, to show other LGBT+ people, both in and out of racing, that they are not alone and that racing is everyone's sport.
"I hope that by talking to Josie about my experiences of coming out, as well as the importance of having friends and colleagues to support and speak up on your behalf, it will spark a conversation in the racing community that it is all of our responsibly to stand up for our friends and colleagues to show that discrimination has no place in racing."
---
Read these next:
Skelton relishing Nube Negra rematch with Chacun Pour Soi in Tingle Creek
Tiger Roll set for Aintree return but Elliott uncertain of National prospects
Tizzards consider King George for Fiddlerontheroof after 'huge' Ladbrokes run
What's on this week: Tingle Creek tops sensational weekend of big-race action
---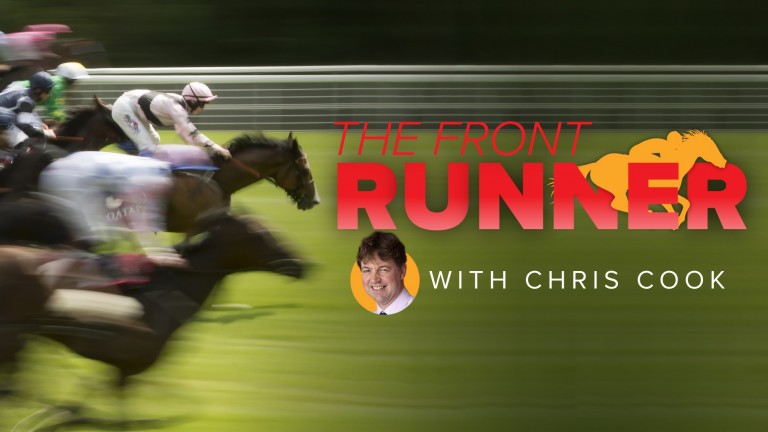 The Front Runner is our latest email newsletter available exclusively to Members' Club Ultimate subscribers. Chris Cook, a three-time Racing Reporter of the Year award winner, provides his take on the day's biggest stories and tips for the upcoming racing every morning from Monday to Friday
The importance of visibility cannot be underestimated