Racing Welfare chief welcomes £38,000 of support as lottery marks first birthday
Racing Welfare chief executive Dawn Goodfellow has stressed the significance of its partnership with the Racehorse Lotto, which one year on from launching has given £38,000 to the charity that supports British racing's workforce.
The lottery organisation also raised £10,000 for the NHS Covid appeal when teaming up with Frankie Dettori for a raffle, while so far the ownership of five racehorses has been won by the luckiest of their 10,000 registered customers.
"The support of the Racehorse Lotto really has been invaluable," said Goodfellow.
"Our services have never been more needed. In 2019 we helped 2,500 people, which was a record. Last year that number increased to over 4,600.
"Things are tough and all charities have been struggling. There is a lot of competition for the funds that come from grant-giving trusts and we haven't been able to stage any physical fundraising events, so the regular money coming to us from the Racehorse Lotto has been hugely beneficial."
The lottery's financial backing – it donates 20 per cent of ticket sales to Racing Welfare – has funded the time and extra staffing for almost 3,000 telephone calls with the charity's beneficiaries
"As well as the importance of the money we have received, the Racehorse Lotto has raised our profile with people who might support us and also with people who might use our services," said Goodfellow.
"It is coming from a different audience, which means a different set of people know about us. I also think it's great for racing in general as it is broadening the sport's appeal."
The Racehorse Lotto is currently offering ownership through 2021 of a juvenile filly trained by Roger Varian. In addition to receiving prize-money, the raffle's winner will get to name the daughter of Postponed and register their own racing colours.
---
Read more:
Nicky Henderson: certain people really tested my patience with Altior comments
Paul Mulrennan with three horses to follow as he makes his comeback at Doncaster
Quotes of the week: 'I can't wait to lie on a beach knowing the telephone isn't going to ring'
'It's time to pull our socks up' - Olly Murphy readying strong team for Aintree
---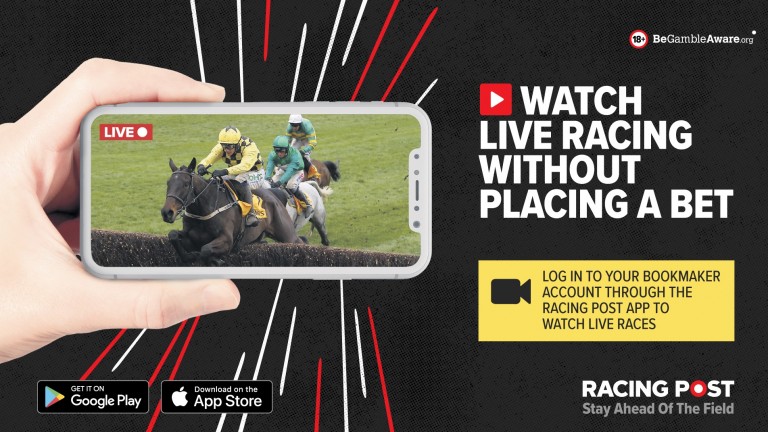 Watch live races through the Racing Post. Log in to your bookmaker account and look on the racecards for eligible races. Click the red 'Watch live now' icon and they're off! Find out how here
---
Things are tough and all charities have been struggling, so the regular money coming to us from the Racehorse Lotto has been hugely beneficial