Racing waits for fallout as drought is declared in eight English regions
Britain's racing industry is waiting to learn how significant the impact will be of the Environment Agency's official declaration of drought conditions in eight of 14 English regions on Friday.
The move to declare a drought theoretically gives water companies the power to restrict water usage in the affected areas, which stretch from the south-west tip of England up as far as Lincolnshire.
With a dry spring and early summer compounded by the driest July since 1935, reservoir levels are at what the agency describes as "exceptionally low" levels as far north as the Pennines. But, despite the paucity of rain and very high temperatures, the picture is far from uniform.
Newmarket clerk of the course Michael Prosser said that Anglian Water had been sending out confident signals about the supplies in local reservoirs for six weeks, albeit the training centre's famous watered gallop has been closed so that the July course and Rowley Mile are prioritised.
In Lambourn, the dry conditions have made life extremely difficult for Jockey Club Estates, who as in Newmarket manage the gallops.
Will Riggall, Jockey Club Estates's operations manager in Lambourn, said on Friday: "It's horrible for anyone growing grass. We grow grass to run horses on which, in the scheme of things, isn't that important as people grow grass to feed animals and it's dire.
"We've barely schooled a horse on grass since February and a dry winter into a dry spring into a dry summer is terrible. Thankfully we've got the all-weather surfaces that underpin everything, but we don't have a watered gallop here like they do, or did, in Newmarket."
Riggall added: "Save for the odd couple of days, I'd say it's been ten weeks since a Flat horse went on grass here – it was months ago. It's unfortunate and everywhere looks brown, but we haven't had the mower out for two weeks because nothing's growing and the lads have been painting one of the cottages because there's nothing else for them to do."
A break in the weather may come with showery rain and lower temperatures in the middle of next week, although the Environment Agency's latest monthly water situation report warns that drier than normal conditions could last until October.
Prosser said of the situation with the two Newmarket racecourses: "When you read the [Environment Agency] summary, it doesn't refer to anything being affected in East Anglia, in terms of hosepipe bans and the like. East Anglian Water have been saying for the last six weeks that they didn't anticipate any issues."
Andrew Cooper, clerk of the course at Sandown and Epsom, which both rely on the mains water supply, was similarly sanguine. He said: "We do not anticipate immediate issues with our ability to irrigate equine-related areas, including the racing surface."
South West Water and Southern Water have already instituted hosepipe bans and Yorkshire Water will join them on August 26. The declaration of drought gives companies the power to restrict customers' usage.
Some major racecourses such as Ascot, Goodwood and Newmarket have reservoirs or boreholes for which the Environment Agency licenses them to abstract water.
There is no suggestion that such agreements are in danger of being revisited for now, but the BBC reported on Friday that the Scottish Environmental Protection Agency would suspend abstraction licences for farmers whose land borders the Eden River in Fife after it fell to a "critical" level.
The dry weather has contributed to falling field sizes in Britain, which are at their lowest this century. The average field size was 7.86 over the first 11 days of August, down from 8.7 in 2019.
---
Read more here
Great St Wilfrid consolation race at Ripon scrapped due to lack of runners
British tracks eager to see 'crazy' ban on low-grade Irish horses lifted
888's UK revenues plunge 25 per cent as affordability checks take hold
---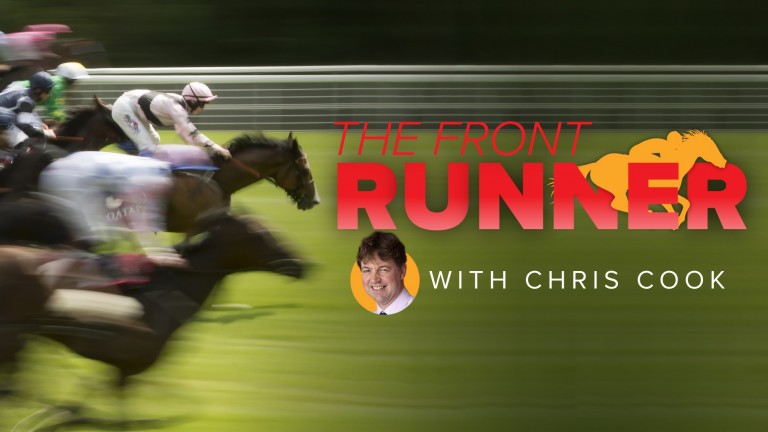 The Front Runner is our latest email newsletter available exclusively to Members' Club Ultimate subscribers. Chris Cook, a four-time Racing Reporter of the Year award winner, provides his take on the day's biggest stories and tips for the upcoming racing every morning from Monday to Friday. Not a Members' Club Ultimate subscriber? Click here to join today and also receive our Ultimate Daily emails plus our full range of fantastic website and newspaper content
---
We've barely schooled a horse on grass since February and a dry winter into a dry spring into a dry summer is terrible