£7.5 million prize-money boost as British racing deploys survival package
British prize-money will be boosted by £7.5 million with the sport using money borrowed from the government's Sport Winter Survival Package (SWSP) to protect its standing and competitiveness with other major racing nations.
A further £7.5m of the total £21.5m will go to support racecourses' raceday integrity costs with the remaining £6.5m being retained by the Levy Board to provide further flexibility across 2021-22.
However, Levy Board chairman Paul Darling made it clear that the loan and interest, expected to total £24m, would have to be repaid out of levy funds and reduce the amount available in future years.
The SWSP was launched by the government last year with the stated aim of supporting "the immediate future of major spectator sports" that have suffered revenue losses as a result of the absence of spectators caused by Covid-19.
Minister for gambling and lotteries John Whittingdale said: "Horseracing is part of our national life. We have stepped in to provide £21.5m to help get the sport back on track, secure its future and retain its place on the world stage."
Racing has been impacted by more than £400m in lost racecourse revenues since the start of the pandemic with a reduction of more than £65m – 41 per cent – paid out as prize-money to participants in 2020.
BHA chief executive Julie Harrington said the sport was grateful for the "vital" financial support and for the assistance of the Levy Board.
She added: "Plans for the deployment of these funds have been designed to target the areas where we have seen a decline in horses in training and provide confidence in the future to our investors."
The £7.5m to enhance prize-money will be spent over the 12 months from July, split approximately 60-40 between Flat and jumps and targeted to support the upper tiers of racing and developmental races.
More than £3.5m will go to novice and maidens in Classes three to five on the Flat and three and four over jumps. Minimum values of black type races will be unaltered but additional funding will be provided to races run above minimum value, with every £1 of prize-money offered above that amount unlocking an additional £1 of matched funding. That could deliver an extra £2.5m of prize-money on top of the £7.5m allocated.
Racehorse Owners Association chief executive Charlie Liverton said there was concern the number of two-year-olds in training had fallen and they were instead being sent overseas for better prize-money.
He added: "Prize-money, and its equitable distribution across the participants, is critical to the retention and future growth of owners and the number of horses in training."
The £7.5m going to racecourses to support raceday integrity costs will be in addition to the existing Levy Board support.
Racecourse Association chief executive David Armstrong said: "Racecourses continue to incur significant integrity costs in putting on racing on a daily basis and this additional support will be very beneficial at such a sensitive time and during the recovery phase over the next 12 months."
The money is being lent to the Levy Board rather than to any of racing's constituent bodies and will have to be repaid from future levy returns, a point emphasised by Darling.
"It is critical that the wider sport fully understands that the effect of this arrangement is that the amount of levy available to spend in future years will be reduced," he added.
"Over the ten-year repayment period, with repayments required in years three to ten, the loan will carry an interest charge of £2.6m. The total repayments of around £24m will be made out of future levy years' receipts over that period through a top-slicing of the board's allocations to prize-money and raceday services as the first calls on grant expenditure."
Performance indicators have been put in place, with the effectiveness of prize-money increases being measured against the expected reduction in horses in training without intervention, as well as the performance of Britain's major races internationally and the number of top-class performers remaining in, and being exported from, Britain during the year.
---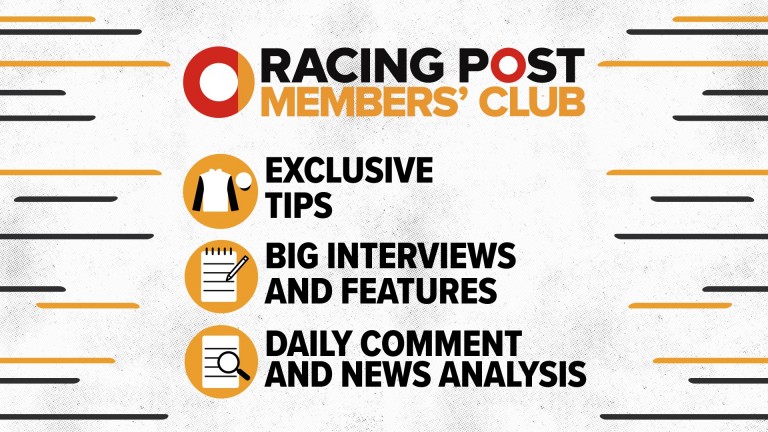 Join Members' Club Ultimate and read tipping from the likes of Pricewise and Paul Kealy, all the big interviews and features, daily comment and news analysis – plus our Ultimate Daily newsletter. Click here to sign up.
---
Plans for the deployment of these funds have been designed to target the areas where we have seen a decline in horses in training