Newcastle aiming for 'genuine winter ground' on Fighting Fifth day
Newcastle clerk of the course Eloise Quayle is hoping to provide "genuine winter ground" on Saturday as she revealed selective watering of the course has already started before Betfair Fighting Fifth Hurdle day.
Quayle said it was irrespective of Constitution Hill's intended participation in Saturday's Grade 1 race that watering had commenced and that she is aiming for good to soft ground on Saturday.
"We're currently genuinely lovely good to soft ground with the odd soft patch," she said at lunchtime on Wednesday. "We have started watering, which I understand will raise a few questions potentially with some but we've got loads of winter ground horses waiting for winter ground and it's irrespective of who is coming.
"There are lots of lower-level horses up north who are looking for genuine winter ground and on the basis that we've changed from soft, good to soft in places only two and a half days ago to now good to soft, soft in places, I just want to make sure that we're not going to go any quicker and provide genuine winter ground."
Quayle shadowed her predecessor at Newcastle, James Armstrong, at this meeting last season but watering has been a common theme during her tenure as clerk of the course.
"I've only done one winter season here at Newcastle and we watered for every fixture last season bar two in January, which is unheard of in Newcastle," she revealed. "Sometimes you just have to read what's happening and go with your feel, your gut and the forecasts. As much as there will be questions asked, I genuinely feel it's the right thing to do.
"We've slit the course very deeply and then we've watered over the top of that now. It's walking really nicely and we're going to keep going with that."
The forecast suggests showers may be due at Newcastle on Thursday night before a dry run into Saturday's meeting. However, Quayle thinks the watering has started early enough so that it will not dry beyond good to soft.
She added: "We'll probably lose the soft in places because we're not watering the soft patches, but I'd be fairly happy that we're able to provide winter ground."
Nicky Henderson, set to run both Constitution Hill and Epatante in the Fighting Fifth, described what he heard from Quayle as perfect, although he is set to stay closer to home at his local track Newbury on Saturday.
He said: "Good to soft is perfect for everybody. We're in the winter and expect to get winter ground. It's a bizarre situation we're in."
---
Read these next . . .
Nicky Henderson: 'Willie doesn't mind running five so I suppose I can run two'
Who wins the Coral Gold Cup? Assessing the key contenders for Newbury's big race
---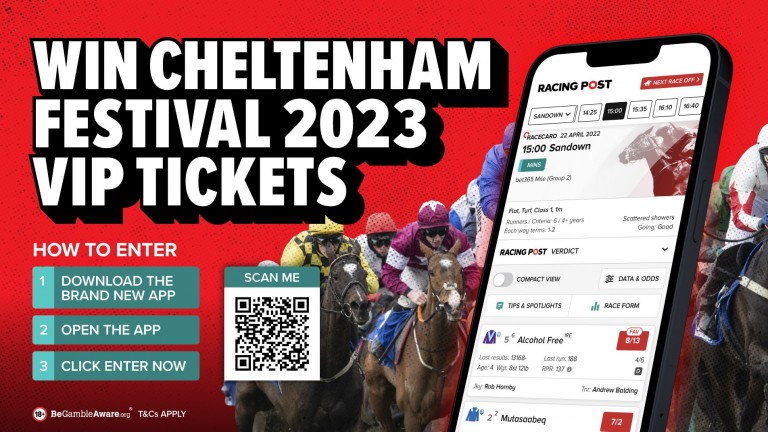 WIN hospitality for four on Gold Cup day at the Cheltenham Festival 2023! It's simple and free to enter – all you need to do is download our brand-new app, open the home screen and wait for the pop-up to make your entry. Download here.
---
I've only done one winter season here at Newcastle and we watered for every fixture last season bar two in January, which is unheard of in Newcastle