Maggie Carver set to step down as Racecourse Association chair after six years
Maggie Carver is to relinquish her role as chair of the Racecourse Association after six years in the position.
She will address the RCA's annual meeting for the final time on Monday having served two terms, although she is set to remain in place until her successor is found.
The impact of Covid-19 has dominated the end of Carver's tenure, with racecourses estimated to have lost around £400 million in revenues since the start of the pandemic, with a further £15-20m expected to be lost if there is a four-week delay to restrictions being lifted after June 21.
In her foreword to the RCA's 2021 annual report, Carver is set to discuss leading the RCA through its most turbulent time as an organisation; her thoughts on the priorities for the horseracing industry and reflections on her time as chair including key projects such as the Betting Liaison Group, the Horse Welfare Board, the RCA Showcase & Awards and racegoer accessibility.
Carver said: "I would like to thank all racecourses, the RCA board and the RCA executive team for their dedicated support of the work of the RCA.
"I would also like to thank our partners in the industry for their cooperation during what has been quite an eventful and challenging few years. I wish everyone the greatest success in the future and look forward to cheering on from the railings."
Carver succeeded Ian Barlow as RCA chair in 2015 having joined the organisation as the chair of its subsidiary RaceTech.
She is a director of the BHA and has served on the boards of SIS, Sporting Index and the Levy Board. She was also managing director of Three On Four, the company that produced Channel 4 Racing until Highflyer took over in 1995.
Carver, who was awarded a CBE for her services to sport and media in the 2021 New Year's honours list, is also interim chair of communications watchdog Ofcom and was previously chair of ITN and the British Board of Film Classification.
The process for finding her replacement at the RCA is under way, with headhunters appointed to find suitable candidates.
---
Read more:
Tracks set for more pain after June 21 with likely delay on restrictions easing
'It'll look and feel like Ascot' – crowds of 12,000 a day to be at royal meeting
Musselburgh to become first Scottish track to host spectators with 250 crowd
---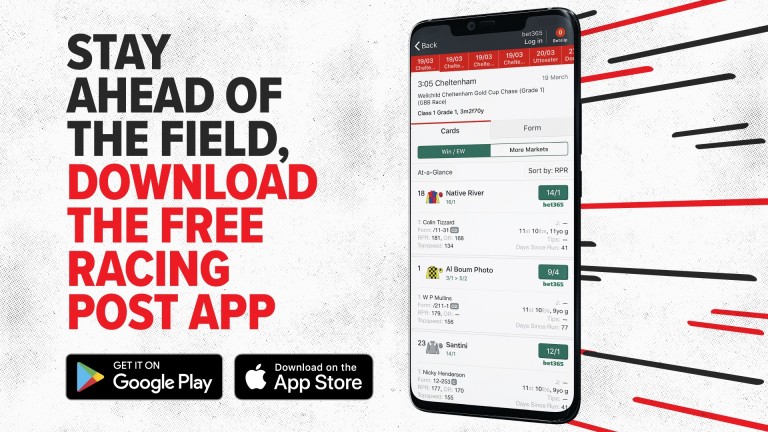 Download the free Racing Post app for cards, form, tips, in-app betting and to watch live races. Download for free at racingpost.com/mobile or search Racing Post app
---
I wish everyone the greatest success in the future and look forward to cheering on from the railings