Ladbrokes Coral owner Entain fined record £17 million over regulatory failures
Entain, the parent company of Ladbrokes and Coral, has been fined a record £17 million by the Gambling Commission for a series of regulatory failures.
The sanction eclipses the £9.4m handed down to 888 in March, and was imposed after a series of failures to intervene earlier with online and retail customers exhibiting traits associated with problem gambling, as well as issues surrounding anti-money laundering measures.
The Gambling Commission's investigation concerned activity in 2019 and 2020, and predates Entain's launch of its Advanced Responsibility and Care (ARC) initiative last year. Ladbrokes and Coral were fined £5.9m for breaches associated with social responsibility in 2019.
The £17m settlement comprises £14m for failures in Entain's LC International online brands, which include Coral and Ladbrokes as well as Foxy Bingo, and £3m for issues generated across its retail premises.
As well as the fine, the group must now nominate a board member to oversee improvements, while a third-party audit will be conducted over the next 12 months to ensure compliance with licence commitments.
Gambling Commission chief executive Andrew Rhodes said: "Our investigation revealed serious failures that have resulted in the largest enforcement outcome to date.
"There were completely unacceptable anti-money laundering and safer gambling failures. Operators are reminded they must never place commercial considerations over compliance."
Rhodes added: "This is the second time this operator has fallen foul of rules in place to make gambling safer and crime free.
"They should be aware we will be monitoring them very carefully and further serious breaches will make the removal of their licence to operate a very real possibility. We expect better and consumers deserve better."
Among the issues detected during the investigation were a failure to prevent an online customer who had their account closed with one of the company's brands immediately opening one with a stablemate, as well as retail customers who were allowed to continue to stake and lose large sums without any significant intervention by staff. One shop customer staked £29,372 and lost £11,345 in a single month.
The anti-money laundering failures involved a series of customers who deposited large sums online without being subjected to sufficient source of funds reviews, including one customer who deposited £186,000 over a six-month period despite being known to live in social housing.
News of the fine led to a 1.67 per cent fall in the company's shares on Wednesday to close at 1,383p, down 23.50p.
Entain: social responsibility programme already bearing fruit
Entain had already accounted for the settlement in quarterly results released this week and said in a statement: "Entain accepts that certain legacy systems and processes supporting the operations of its British business during 2019 and 2020 were not in line with the evolving regulatory expectations of the commission in respect to aspects of social responsibility and anti-money laundering safeguards.
"However, the Group also notes the commission's statement that it found no evidence whatsoever of criminal spend within Entain's operations."
Having highlighted that trials of the company's AI-driven ARC programme had improved risk assessment accuracy and led to a 30 per cent fall in customers increasing their risk levels, the statement went on to add: "In May of this year Entain was awarded the Advanced Safer Gambling Standard by GamCare, having evidenced the highest standards of player protection and social responsibility for its online and land-based gambling businesses in Great Britain."
David Brohan, a gaming and leisure analyst for investment bankers Goodbody, said the fine was "disappointing" for Entain, but expressed the hope the company's ARC programme had addressed most of the concerns raised.
Brohan said that the £17m figure represented further evidence of the commission "ramping up" enforcement before the publication of the oft-delayed government gambling white paper.
"This is a disappointing development from Entain, both the fact the group has received a record fine, but also that at least some of the issues appear to have occurred during 2020, a time when we thought its risk controls in the UK had improved significantly," he said. "This is the second time the group has been fined.
"However, while the group has been monitoring customers using a range of protection markets since 2018, it was not until 2021 that its ARC system was launched. Given the group's heightened focus on responsible gambling post this launch, we hope that all the necessary changes have been made to prevent RG [responsible gambling] failings, and that the group passes the additional third-party review with flying colours."
Brohan added: "Entain also recently pointed out its reliance on VIP customers has reduced significantly, with 90 per cent of revenue now generated from recreational and low-spend players, up from around 60 per cent 12 months ago.
"888 was handed a £9.4m fine in March of this year, while William Hill is also undergoing a review by the Gambling Commission, evidence that enforcement is ramping up ahead of the White Paper."
---
Read this next . . .
Ladbrokes Coral owner Entain: business is resilient but not immune to a downturn
---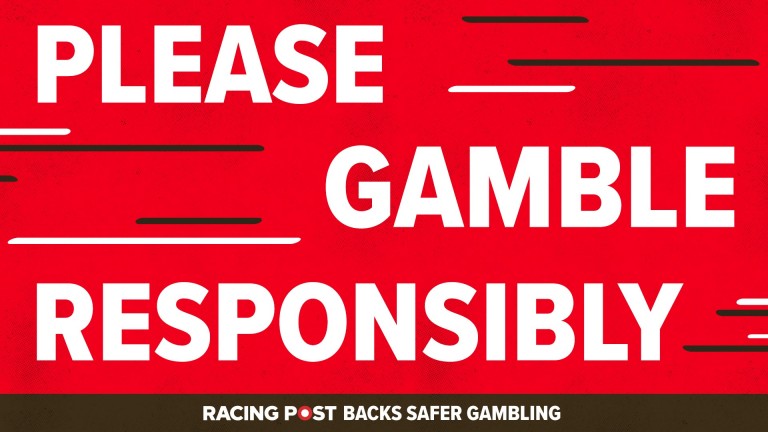 If you are concerned about your gambling and are worried you may have a problem, click here to find advice on how you can receive help
---
Further serious breaches will make the removal of their licence to operate a very real possibility