Kevin Lundie banned from riding for two years after second cocaine positive
Flat jockey Kevin Lundie has been handed a two-year ban after testing positive for cocaine for the second time.
He failed a drug test at Southwell in February 2019 and was suspended for six months for a first offence. Lundie returned to race-riding after serving his ban but tested positive again at Windsor in September of last year.
He admitted being in breach of the rules and at a BHA disciplinary panel hearing on Thursday he was handed the suspension, which is backdated to September 16 of last year when his licence was first withdrawn after the positive test.
Lundie was also handed a three-month ban to run concurrently for failing to attend a video interview with the BHA during the investigation while he was in Dubai.
The urine sample he gave at Windsor on September 7 last year was found to contain benzoylecgonine, a metabolite of cocaine, at a concentration of 370 nanograms per millilitre, exceeding the threshhold of 100 nanograms per millilitre.
During the subsequent investigation, Lundie admitted taking cocaine on September 3.
'The cocaine isn't the problem, it's more alcohol'
Representing the BHA at Thursday's hearing, Charlotte Davison said: "He claimed in interview he did not know how much of the drug he had taken as he said he could not recall taking it but always thought that he had.
"When asked if this was the only time since his first breach that he had taken cocaine, he replied: 'The cocaine isn't the problem, it's more alcohol.' He explained that he had lost his job and his girlfriend a month prior to the breach.
"He stated he never did anything other than drink but then on September 3 he drank so much he did not know what he was doing and ended up making a mistake that cost him another ban."
Representing the jockey, Rory Mac Niece said: "Mr Lundie has asked me to convey to you, as a matter of public record, how very sorry he is for both breaches.
"The biggest impact has been on him but he recognises that it's had an impact on others, including some close to him, and also on the wider reputation of the sport. For that he apologises unreservedly.
"The issue he has is largely with alcohol. The cocaine use is triggered when under the influence of alcohol.
"After the second positive he had to confront that there was an issue for him to overcome and he did that on his own. He deliberately relocated to a country with a community that has zero tolerance of the sort of behaviour that has caused him so many difficulties in his life. He has to a large extent completely rebuilt his life and his lifestyle choices on his own."
---
Andrew Dietz: is enough being done to help jockeys avoid the pitfalls of cocaine?
---
Mac Niece said of Lundie that he "is an individual who finds it difficult to ask for and then receive help" but in passing sentence, panel chair Philip Curl appealed for him to get assistance with his problems.
"We're very aware that alcohol and drug addiction is an illness and can be a very serious illness," he said. "You're fully entitled to battle it yourself but we do ask you to further consider seeking the extraordinarily good help and support that Paul Struthers and the PJA can offer. Battling these demons alone is not easy in trying to achieve a long-term and satisfactory answer."
Lundie, who is originally from Coventry, rode his first winner in 2011 and has won a total of 30 races in a career that started with David Evans. He subsequently joined Mick Appleby and was most recently riding for Mark Loughnane.
Lundie is not eligible to reapply for his licence until September 16, 2022. During the investigation, he had indicated that he did not intend to ride again but Mac Niece said: "As he's continued his journey, he is more minded to seek his licence again at the end of his period of ineligibility.
"As he's grown more confident in himself and has spoken to people within the industry who have offered him support it's more likely than not that he will seek to be relicensed."
---
Read more from BHA hearings:
Joe Colliver given six-month ban after testing ten times over limit for cocaine
Danny Brock gets 30-day ban for breaking whip rules on one ride in seven in 2021
Four-month ban for box driver who drove into people and abused officials
Harry Fry avoids punishment as top-class chaser tests positive for arsenic
'I felt pretty intimidated' – Hollie Doyle complains about treatment by stewards
---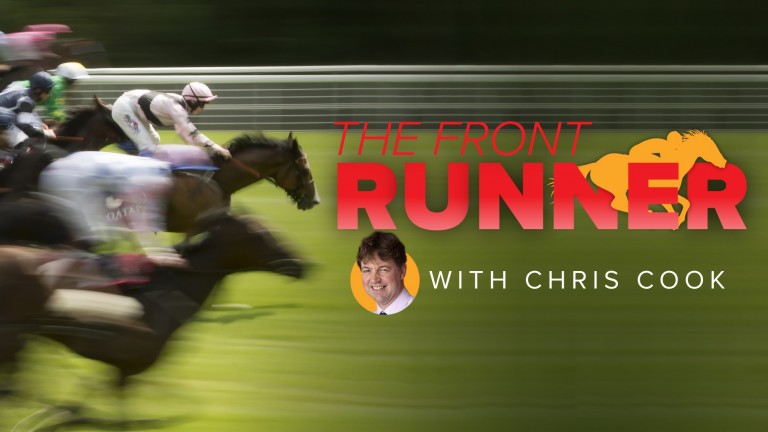 The Front Runner is our latest email newsletter available exclusively to Members' Club Ultimate subscribers. Chris Cook, a three-time Racing Reporter of the Year award winner, provides his take on the day's biggest stories and tips for the upcoming racing every morning from Monday to Friday
---
The issue he has is largely with alcohol. The cocaine use is triggered when under the influence of alcohol