Kelso limits crowds to 4,000 to negate need for vaccination passports
Kelso racecourse has introduced a cap of 4,000 spectators for its remaining fixtures this year to remove the requirement for vaccination passports and to provide "certainty" for its customers.
With the Scottish government's vaccine certification scheme coming into force on October 1 and ambiguity over the precise details, course officials have decided to limit attendances to avoid a potential logistical headache.
Under the scheme, which has not been replicated in England, people over the age of 18 will be required to show they have had both doses of a vaccine before being allowed entry to major events, including unseated outdoor live events with more than 4,000 people.
Kelso's managing director Jonathan Garratt said: "We're not 100 per cent sure about how the scheme will work yet and some of our fixtures would fall short of that number anyway.
"People are booking with us and then asking us what they need to provide, which frankly we can't really tell them. We thought it was a lot easier for all concerned to have a cap of 3,999 and give everybody certainty they can purchase their tickets as normal, without us having to change our administrative systems to cope with it."
The majority of Kelso's attendances fall well below the 4,000 mark, but two of the remaining five fixtures this year have the potential to exceed that figure.
"The meeting on October 23 is one of our biggest days and people can turn out in huge numbers over Christmas [December 29] depending on the weather," said Garratt.
"It's quite difficult to judge demand at the moment, but we saw quite a significant increase for our first fixtures of the season on September 15.
"We could miss out on some customers, but it will help us to provide the right level of comfort on the raceday and it gives everybody that does book certainty about what the procedures are."
Due to Kelso's location on the border, the differing approach in England has the potential to complicate matters further.
"We get an awful lot of racegoers from Northumberland, who are on the other side of the border but only a few miles away," Garratt added.
"We would probably be dealing with two forms of certification, we don't have clarity on that. We're taking a pragmatic approach to ensure it's simple, comfortable and we're able to plan effectively, and so are the people that are going to come."
Ayr and Musselburgh are the other tracks to be immediately affected by the scheme, which is subject to parliamentary review every three weeks.
Scottish Racing's manager Delly Innes said: "From October 1, Covid certification will be required for any outdoor unseated event with more than 4,000 attendees.
"We advise anyone planning to attend a Scottish racecourse to check the racecourse's website for further details and entry requirements for that particular fixture, as we continue to work within all regulations for the safety of our staff and participants across all our Scottish courses."
---
Read more . . .
Ayr Gold Cup day crowd capped at 12,000 as course struggles with staff shortages
Aidan O'Brien pays tribute as star filly Santa Barbara suffers fatal injury
Charlie Appleby tees up another Breeders' Cup contender after Modern Games win
---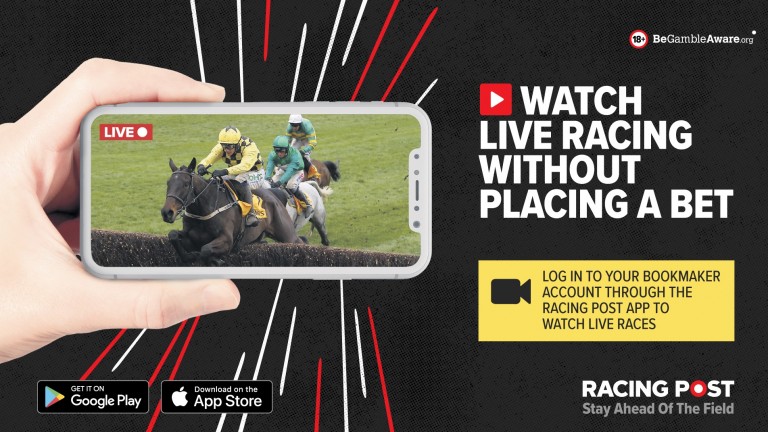 Watch live races through the Racing Post. Log in to your bookmaker account and look on the racecards for eligible races. Click the red 'Watch live now' icon and they're off! Find out how here
---
We're taking a pragmatic approach to ensure it's simple, comfortable and we're able to plan effectively