Jessica Harrington addresses Jim Bolger's drug cheats claim in Irish racing
Jessica Harrington has asked "where is this all coming from?" in response to Jim Bolger's claims that drug cheats are "the number one problem" in Irish racing.
Harrington, who will forever be associated with superstar chaser Moscow Flyer and a plethora of top-class horses on the Flat more recently, including Alpha Centauri, said the suggestion that Irish trainers are doping horses makes her sad. She is the first trainer to come out and challenge Bolger's most recent assertions on the record.
Bolger initially voiced his concerns back in October and has reaffirmed his stance on the issue in a series of Sunday Independent interviews with Paul Kimmage recently in which he demanded "a level playing pitch" in Irish racing.
Kimmage, a former cyclist, put it to Bolger that he was "seeing a lot of parallels with pro cycling", and the trainer replied: "Well, there will be a Lance Armstrong in Irish racing."
Bolger will be given the opportunity to substantiate his claims during a parliamentary agriculture committee hearing on July 6, when the sport's senior officials will also be quizzed about some of the comments made by the trainer in recent weeks.
In conversation with Ruby Walsh in a televised interview on RTE Racing on Sunday, Harrington denied ever doping horses and said she hoped there wasn't an issue with drug cheats in Irish racing.
"Every time any trainer has a winner now, there is a suspicion whether there are drugs in the horse," Harrington said. "I do not give my horses drugs. I've been training for 35 years and I have always been straight and honest. I'm an open book and, if they want to come in here and test, I'd be only too happy.
"It makes me sad that people think that horses are drugged and people think that trainers are drugging horses. As far as I'm concerned, catch the people who are doing it, if they are doing it. Punish them very severely because they are damaging our sport.
"Not only have my horses been tested in this country but I have had winners in England, France and in America, they all get tested even before they start in a race. Nothing has ever come back positive so I am just wondering where this is all coming from."
Harrington added: "Yes, I think testing is very important and I think there should be more testing. Every winner in Ireland is tested and there are a certain amount of random tests every year. They [Irish Horseracing Regulatory Board] have the right to come into this yard because I am a licensed trainer. They can search the yard and take whatever tests they want to. They can look at all my records."
When asked if she thought there was a drugs issue in Irish racing, Harrington said: "I hope there isn't but there are people using drugs in every sport and there are people who try to get the better of the testing system.
"All I can do is stand with my hand on my heart and say I don't do it. I presume that, when they are testing horses, they have a list and know what they are testing for – I don't really understand that to start with. But they are testing to a high standard. Is it high enough? I don't know. That's up to the regulators to have it to a high enough standard."
---
Read more:
Jim Bolger invited to substantiate drug cheat claims at parliamentary hearing
Ger Lyons backs Bolger over anti-doping comments and calls for action
'Exactly what I was expecting' – Bolger delight as Poetic Flare runs riot
Richard Forristal: Jim Bolger wanted a captive audience and now he has one – we're all ears (Members' Club)
Drugs supplier sentenced to 18 months in prison for 'exploiting racehorses'
---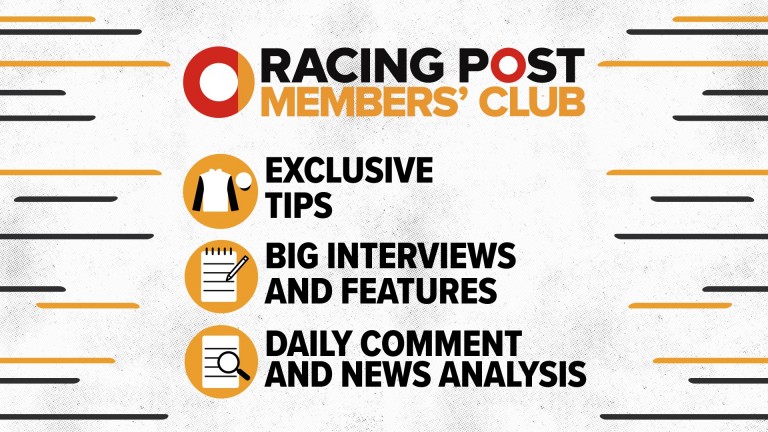 Join Members' Club Ultimate and read tipping from the likes of Pricewise and Paul Kealy, all the big interviews and features, daily comment and news analysis – plus our Ultimate Daily newsletter. Click here to sign up.
---
It makes me sad that people think that horses are drugged and people think that trainers are drugging horses