'It's surreal' - Callum Shepherd hoping twin-brother can strike at The Open
Jockey Callum Shepherd is used to being the one doing his family proud at sporting events but this weekend his twin-brother Laird takes the honour as he competes at The Open Championship.
Laird Shepherd, 23, secured his place at his first major golf tournament by producing an extraordinary comeback in the British Amateur Championship, which is played in a matchplay format.
He was seven down with 18 holes remaining in the 36-hole final and was four down with four holes to go. However, he somehow managed to reel in his rival to force a play off and held his nerve to record the unlikeliest of victories on the second extra hole.
His twin-brother was riding at Newmarket that day but was following the action closely and was left enormously proud by the outcome.
"The British Amateur win was something else," the jockey said. "The first round I rode work then watched some of it and it didn't look great. I went back to bed and I saw he'd won his first hole on the 18th of the first round before I went racing at Newmarket.
"One of the starters, Kieran O'Shea, is big into his golf and he was giving me updates every time I cantered to post. I remember him saying 'the fightback is on'. Luckily I was able to get to the car park to watch the last few holes. It was just amazing, he had to be really tough and he really deserves it.
"Playing in a major competition is a really big deal. My dad sent me a picture of him walking down the 18th hole and it's all just surreal."
His recent success means Shepherd also qualifies for the Masters and US Open next year. He is generally 1,000-1 in the betting to spring a surprise this week, but is backed all the way by his brother Callum.
"I'll probably struggle to make it but I'll be watching. If he could be leading amateur in his first major that'd be pretty special," he said.
"I haven't given him any advice, especially looking at what he did before. One of the frustrating things as a jockey is that you lack control over your own fate in a way, because you can only do as well as the horse. You need the opportunities and a lot of luck frankly.
"But in the same way, it takes pressure off you as you're not solely responsible for what happens, whereas golf is completely self reliant. He's proved how good he is and he's pretty well equipped for the challenge."
The ultimate goal for Laird is to turn professional, something his brother achieved as a jockey in 2018. Since then, Shepherd has ridden 316 British winners and is booked to ride at an evening meeting at Epsom on the first day of The Open on Thursday.
---
Expert insight on The Open Championship
Steve Palmer's Open Championship predictions & free golf betting tips
The Open 2021: Hole-by-hole guide to Royal St George's
Jon Rahm dominating the betting for Royal St George's showpiece
---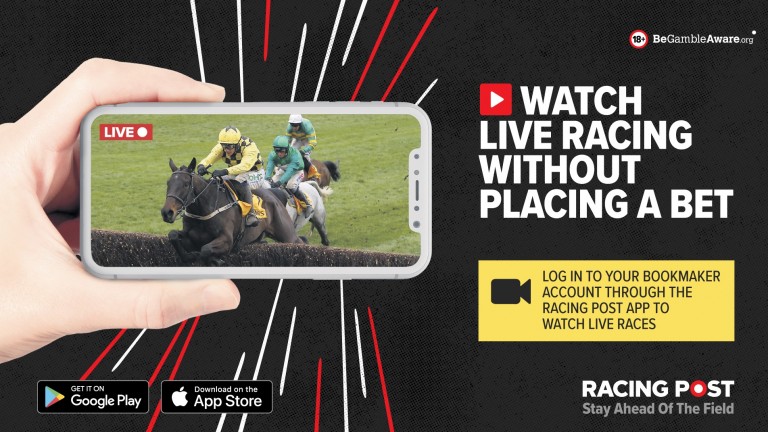 Watch live races through the Racing Post. Log in to your bookmaker account and look on the racecards for eligible races. Click the red 'Watch live now' icon and they're off! Find out how here
---
One of the starters, Kieran O'Shea, is big into his golf and he was giving me updates every time I cantered to post