NTF to introduce new support system in wake of Mike Sowersby's breakdown
National Trainers Federation [NTF] chief executive Rupert Arnold has praised Mike Sowersby for his bravery in speaking out about his mental health struggles and confirmed the organisation are working closely with Racing Welfare to introduce a more structured support system for trainers.
In Monday's Racing Post Sowersby talked openly about the breakdown that at its lowest left him feeling like he "didn't want to live". He also spoke of the difficulty in seeking help, stating: "When you're feeling bad, that's the last thing you do and you don't go looking for help. You feel so low, you feel not worthy."
---
'I didn't want to live' - trainer opens up about mental health issues
---
Sowersby added the NTF were instrumental in helping and Arnold said: "It's brave of Mike to talk publicly about the problems he faced and the challenges. Not everybody finds themselves able to do that.
"I think the important thing is people realise there are people out there they can talk to on a private and confidential basis, whether that's the NTF or Racing Welfare. There are people who will listen, support and help.
"In this case it was very much more about friends and community, trainers who were aware of Mike's situation on a personal basis talking and asking how we got Mike support. Some of them rang me, and we, along with Racing Welfare, were able to provide support. People made the right phone calls to make sure Mike was supported."
While that support exists for any trainer who needs it, the NTF is working on a more structured approach and Arnold added: "As far as the NTF is concerned, we're working with Racing Welfare on providing support for trainers when they make themselves known to us, but there isn't a formalised structure at present. We've a project in the pipeline to create a little bit more structure around that support."
The relentless nature of the racing calendar and animal husbandry combined with the pressures of running a small business are a perfect storm for stress and pressure – something that is better understood now, Arnold added.
"Until recently people appreciated the stress and pressures on trainers at an anecdotal level, but not necessarily at an evidential level," he said.
"In the last couple of years there have been some research studies that have put these in more concrete terms. The Racing Welfare mental health study looked at the whole industry but there was also an MBA report on occupational stresses for trainers which highlighted a number of issues and the range of different areas that cause a huge amount of pressure on trainers.
"Sometimes trainers are a little lost in the general discussion of how mental health issues affect people in racing but those causes of stress are ever-present and they don't necessarily have that camaraderie and environment in which that support happens.
"But what Mike's case shows is there are people who trainers come into contact with daily who are looking out for them and are willing to pick up the phone.
"One of our priorities is to be available on a personal basis one-to-one. Technology is great but in these situations you can't beat talking to people directly. Call the NTF; we understand the working lives of trainers and the situation they're in and speak to people about those pressures all the time.
"Some of us are trained in mental health first aid, and even if we're the first port of call we can make sure someone gets referred to the right professional support. There's also Racing Welfare; I know they help trainers and we work with them on this."
---
Read these next:
'I didn't want to live' - trainer opens up about mental health issues
BHA under fire over investigation into Bryony Frost bullying allegations
'He gave you the time with horses in an era when some people don't'
---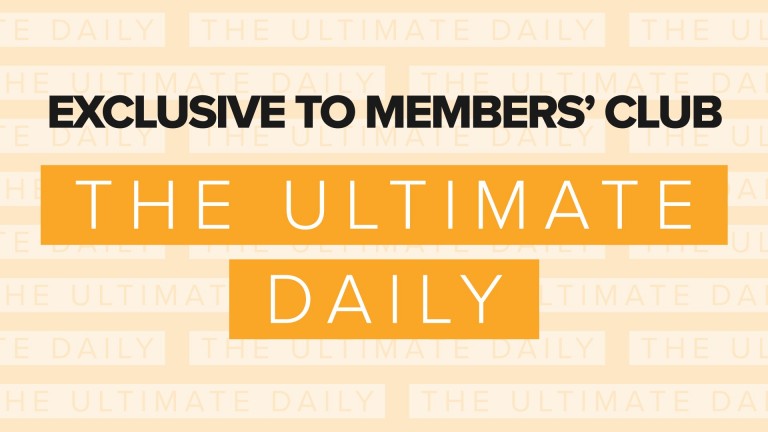 Ultimate Daily – our daily newsletters from Racing Post's experts, exclusive to the inbox of Ultimate Members' Club subscribers. To receive the newsletter subscribe here
---
Sometimes trainers are a little lost in the general discussion of how mental health issues affect people in racing