'It might become valuable!' - bidding war begins for Easterby's famous tooth
Racing fans will have the chance to own a unique piece of history after Mick Easterby opened bids for his final tooth, which "went into retirement" on Wednesday.
The tooth, familiar to legions of racegoers down the years, gave up the ghost when it fell out on Wednesday and the 91-year-old has put the unusual piece of racing folklore up for auction.
The North Yorkshire-based stable have been big supporters of local charities and this will be another chance for them to raise some funds for a good cause.
"It'll be supporting the Yorkshire Air Ambulance," said Mick's son David. "We've used them quite a lot with staff and family. When you're in the middle of nowhere and need someone quickly, they're always the ticket."
The stable have raised over £140,000 for the Yorkshire Air Ambulance in the past and are aiming to get that figure up to £250,000.
On the stable's website, Mick joked: "If you keep it a good few years it might become valuable!"
Mick formed a training partnership with his son David in June 2021 and the pair sit on the 35-winner mark for the year, building on an opening year's tally of 20.
The fire still burns brightly for Mick, who continues to make the big decisions in unison with his son at New House Farm in Sheriff Hutton.
"We still go through things together and he loves the game just as much as ever," added David. "Just this morning we were discussing putting Mohammed Tabti on a horse, he watched the race back from Brighton and said 'get him on it'.
"Everything is going well, we're having a good season in comparison to last. We'll just keep batting away, we don't have winners targets, just individual ones for the horses."
Those interested in bidding for the tooth can do so through Mick and David Easterby Racing's Facebook page.
---
Read this next:
Godolphin make Frankel colt the year's most expensive yearling at 2,800,000gns
---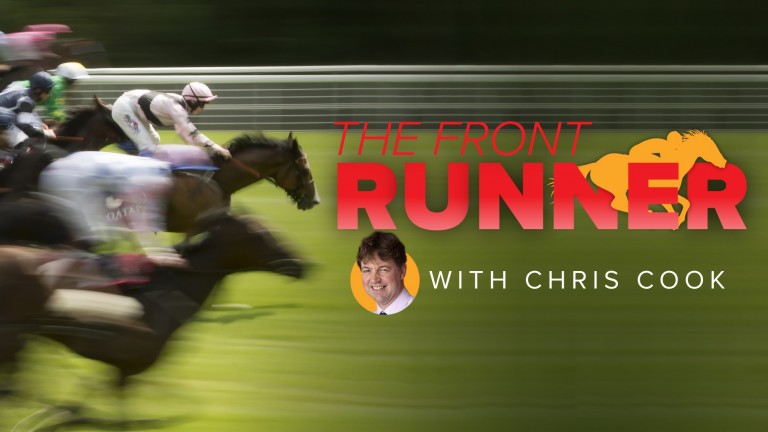 The Front Runner is our latest email newsletter available exclusively to Members' Club Ultimate subscribers. Chris Cook, a four-time Racing Reporter of the Year award winner, provides his take on the day's biggest stories and tips for the upcoming racing every morning from Monday to Friday. Not a Members' Club Ultimate subscriber? Click here to join today and also receive our Ultimate Daily emails plus our full range of fantastic website and newspaper content
---
We still go through things together and he loves the game just as much as ever