'It doesn't reflect society or racing' - Magnolia Cup line-up sparks backlash
Sky Sports Racing broadcaster Josh Apiafi says this year's Magnolia Cup line-up "does not reflect society or racing" after the announcement of its line-up sparked a major backlash on social media on Wednesday.
The tenth running of the charity event, which has raised more than £1.6 million since its inception and was won two years ago by jockey Khadijah Mellah – who became the first person in Britain to ride in a race wearing a hijab – will feature 12 riders including Ella Dettori, daughter of top jockey Frankie Dettori, Thea Gosden-Hood, daughter of multiple champion trainer John Gosden, and influencer and dressage rider Scarlett Gartmann Reus.
The announcement came on the day major stakeholders in British racing made a "unified industry commitment" with the goal of improving diversity and inclusion across the sport, causing many to point out the irony of the Magnolia Cup's all-white line-up.
Apiafi, the Rewards4Racing co-founder and a key figure in accelerating efforts to increase diversity and inclusion in the industry, said: "Diversity has to remain front of mind and in this instance it hasn't been. Even though lots of money has been raised for charity, which is fantastic, there has to be some set of criteria.
"The way to increase diversity is to make sure you go to as wide a net of people as possible who can ride in the race. If it's a closed shop, then that's fair enough, but if it's open to everybody it has to be different.
"There's no excuse if it wasn't opened to all. The line-up doesn't reflect what society or racing is currently. More should be done to get the right message out there but if we show that racing isn't open to diversity – and this doesn't advertise the fact that we are – then it will only have an adverse effect.
"Khadijah was a fantastic winner in 2019 but you can't hang on one story for a race that has been running for ten years in terms of diversity."
British dressage rider Lady Tatiana Mountbatten, equestrian trainer Candida Crawford and sports presenter Rachel Stringer are among others taking part in the race, which will take place on day three of Glorious Goodwood on July 29 in support of UK charity Smart Works, which assists unemployed women to harness their confidence in advance of a job interview.
The event was conceived a decade ago with the intention of overcoming the boundaries and diversity within sport and to create an inclusive community in support of women, with previous participants including former star Olympian Victoria Pendleton, broadcaster Sara Cox and model Vogue Williams.
The Racing Post approached Goodwood and the BHA for comment.
---
Read more:
Stakeholders combine in bid to improve diversity and inclusion across the sport
'We can do better' - diversity group striving for wider ethnic representation
Rishi Persad intervention leads to racing leaders making pledge on diversity
Diversity group: racing must work together to make everyone feel welcome
---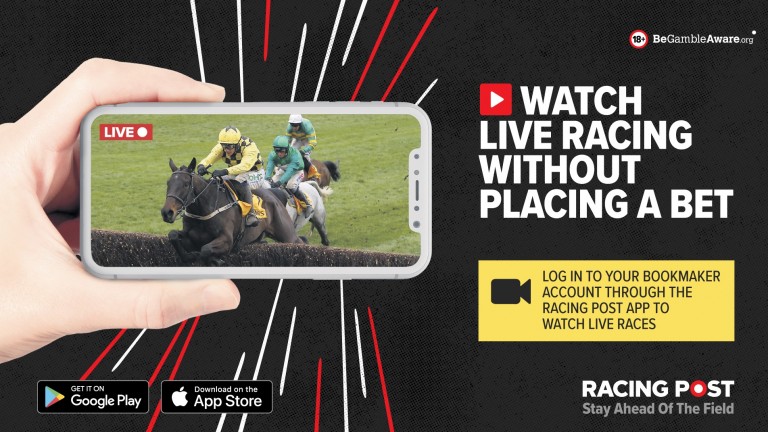 Watch live races through the Racing Post. Log in to your bookmaker account and look on the racecards for eligible races. Click the red 'Watch live now' icon and they're off! Find out how here
---
I'm sure there are people from a diverse background, or an inclusive background, who would welcome the chance to ride in such a race