Irish trainer suspended for 15 months and pays €2,500 costs on welfare grounds
A County Kildare-based trainer has had his licence suspended for 15 months and ordered to pay €2,500 in costs on welfare grounds after failing to take proper care of a horse who subsequently had to be put down.
Patrick Hayes, who is based in Friarstown, has sent out eight winners from 117 runners in Ireland in the last five seasons but will not be allowed to reapply for his licence until September of 2023 with his suspension beginning on June 1 following an Irish Horseracing Regulatory Board referral on Thursday.
Dr Lynn Hillyer, chief veterinary officer of the IHRB, received photographs of an unnamed four-year-old son of Requinto in February of 2020, and when examined by vet Lizzy Doran he was found to be in an emaciated state with a cardiac murmur and a penile prolapse.
The horse was put down because of his poor prognosis for recovery and Hillyer stated that Hayes had "fallen far short of the standards expected of a licensed trainer in regard to his care of this gelding".
However, Hillyer did add that it was an isolated issue and stated that an unannounced stable inspection in January of this year revealed no health or welfare concerns for any of his string.
Meanwhile, Henry de Bromhead was found not to be in breach of any rules following a positive urine sample taken from Miss Tempo after she won a mares maiden hurdle at Tramore in June of last year.
Miss Tempo, who was disqualified after the finding, tested positive for flufenamic acid, a non-steroidal anti-inflammatory drug. The referrals committee accepted De Bromhead's own investigation that a member of his staff was using a gel that contained etofenamate, although the panel stopped short of concluding for certain that was the source of the positive test.
The report stated: "It is the first time that any racing authority has come upon this substance in a horse. The substance is not one that is administered for treatment on a horse but is prescribed for treatment of a human being.
"Therefore, having considered the evidence, it seems to us to be extremely unlikely that any person would have used this particular product to physically put it on the horse.
"The other possibility, that is again only a possibility, is that one of the people who was looking after the horse had treated themselves with something containing the illicit substance and there was a passing of the drug from the human to the animal."
---
Read this next:
Pied Piper appeal against controversial Aintree stewards' decision dismissed
---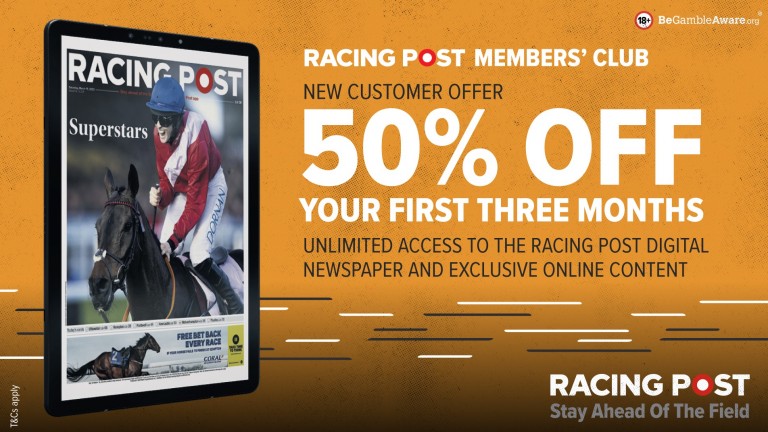 Stay ahead of the field with 50 per cent off the ultimate racing subscription. Enjoy the Racing Post digital newspaper and award-winning journalism from the best writers in racing. Plus, make informed betting decisions with our expert tips and form study tools. Head to the subscription page and select 'Get Ultimate Monthly', then enter the code WELCOME22 to get 50 per cent off your first three months.
First three payments will be charged at £17.48, subscription renews at full monthly price thereafter.
Customers wishing to cancel will need to contact us at least seven days before their subscription is due to renew.
---
Hillyer stated that Hayes had "fallen far short of the standards expected of a licenced trainer in regard to his care of this gelding"