Independent panel slams 'simply unacceptable' BHA delay over 2020 Hughes case
An independent disciplinary panel on Monday issued a rare fine below the range for a trainer failing to ensure no prohibited substance was present in a horse on raceday, describing the two-and-a-half-year delay over the matter as "simply unacceptable".
Solicitor Rory Mac Neice argued the point in his submission, stressing the BHA needs to be held accountable for delays into such investigations.
Trainer Richard Hughes was fined £500 by the panel – the range for the breach is £750 to £10,000 and an entry point of £1,000 – with Le Bateau disqualified from his second-placed finish in a Kempton bumper on February 7, 2020.
The runner-up's urine sample showed a presence of dexamethasone – a prescribed veterinary medicine banned on raceday only and used for anti-inflammatory purposes or to treat equine asthma. A subsequent B sample also produced a positive.
The initial investigation was completed by late 2020. However, the BHA's investigating officer Jon Dunn, who had spent a short time on furlough, was forced to revisit the case having been previously instructed by Amanda Piggot, the BHA's head of equine welfare and antidoping, to not consider a parade-ring incident involving Le Bateau.
Le Bateau's reins snapped on leaving the parade ring at Kempton, with staff from two other stables helping to replace the equipment before the horse headed out on the track.
Dr Payne, an expert instructed by the BHA, later said the parade-ring incident could be "a plausible explanation" for potential cross-contamination of the prohibited substance, leading Dunn to reopen the investigation in March 2021 to review the pre-race circumstances. Hughes was eventually charged on March 8 this year, with the hearing taking place almost seven months later.
Philip Curl, chair of the three-person independent disciplinary panel, said: "As both sides accept, and we also find, it's not possible to come to any clear conclusions as to how this small amount of dexamethasone came to be present in the post-race sample.
"The panel are clearly of the view the delay of two and a half years has not assisted the panel in any way, not only does it make the investigation of the matter more difficult but there is also the effect on those charged.
"We consider everyone is entitled to a reasonably timely adjudication and we consider the delay in this case is simply unacceptable. The time has come not just to complain about the delay but to mark it in a reduction of the penalty."
Mac Neice said the case had brought undue additional stress to Hughes and had been a key factor in Le Bateau's owner Danny Waters leaving the sport.
Mac Neice said: "Delays are a common and recurring theme of BHA investigations. The only way these delays will stop is when the BHA is held accountable for them.
"Slow regulation is bad regulation and two and a half years is a simply unacceptable matter of time for this case to reach a hearing. Mr Hughes has acted promptly throughout and had this hanging over him for far too long.
"This has created uncertainty for Mr Hughes and his family and caused additional stress than it should have. Even with the short furloughing of Mr Dunn, this matter should have taken six to eight months."
There was a similar delay of two years leading to the disqualification of Coltrane from a Newmarket handicap in August 2020, with the verdict only delivered last month.
A BHA spokesperson said: "As has been stated previously, the BHA regrets delays such as that in this case, as it is always the aim of our regulatory team to resolve cases as swiftly as possible. However, it is also imperative when dealing with legal matters such as this case and others, we are thorough and diligent, allowing the process to take its course appropriately, while being mindful this can cause some frustration.
"The team has been working hard to clear the backlog of cases, with only a small number of historical cases outstanding, some of which have various complicating factors within that have contributed to their delays."
---
Read this next . . .
Two-year wait for Coltrane disqualification 'regrettable' says the BHA (Members' Club)
---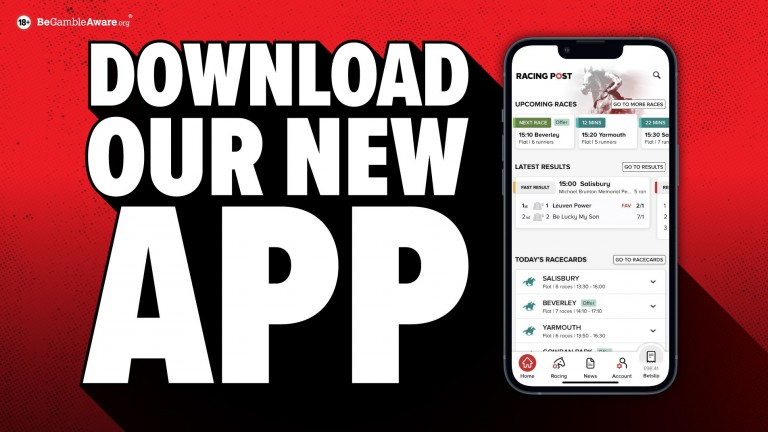 The world's number 1 horse racing app just got better! Download the brand new Racing Post app for free to experience our new game-changing odds comparison, exclusive daily big-name tipping and unrivalled app-only content. Click here to download the latest version.
---
The time has come not just to complain about the delay but to mark it in a reduction of the penalty