IHRB set to hear Stephen Mahon appeal against four-year ban on Saturday
The Irish Horseracing Regulatory Board's appeals body will hear trainer Stephen Mahon's appeal against a four-year ban relating to neglect issues on Saturday, although it remains unclear when any verdict will be reached.
Lengthy details of regulation breaches arising from inspections at his Galway yard in April were revealed last month, with the regulator suspending Mahon over matters relating to the welfare of horses under his care, the registration of staff and bringing racing into disrepute.
One horse in Mahon's care was found to have a "catastrophic injury" to a fetlock joint and needed to be put down, while another horse was said to be "emaciated".
Saturday's hearing will take place at the IHRB's Curragh base, with no details relating to the individuals sitting on the appeals panel disclosed beforehand in line with the regulator's protocols.
Mahon's sanction – the longest suspension ever imposed on a trainer in Ireland – was his second offence over a horse welfare-related issue, having been banned for four months and fined €1,000 in a case involving Pike Bridge in 2008.
Still entitled to earn a livelihood in the industry, Mahon was listed as fellow Galway trainer Pat Kelly's authorised representative and travelling head lad when involved in a separate incident at Tipperary this month.
Mahon is alleged to have interfered in the post-race sampling of Stormey – a horse he previously trained – after the 11-year-old finished third on his first start for Kelly, with the matter referred to IHRB chief executive Denis Egan for further investigation.
No date has been set for a referral into that case.
---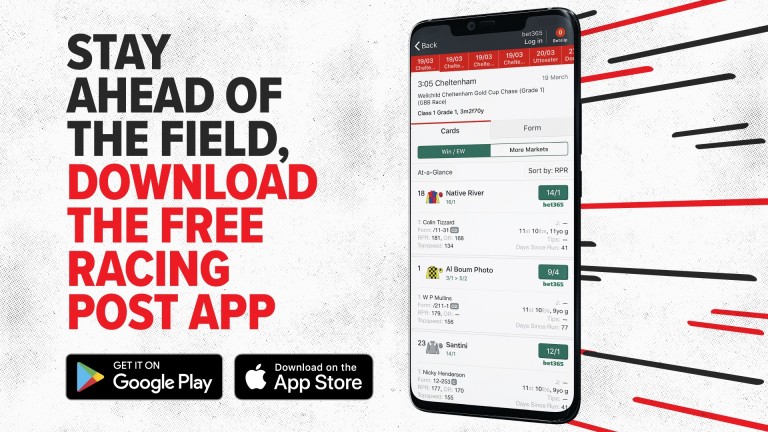 Download the free Racing Post app for cards, form, tips, in-app betting and to watch live races. Download for free at racingpost.com/mobile or search Racing Post app
---
Lengthy details of regulation breaches arising from inspections at his Galway yard in April were revealed in early June