Nicky Henderson: racing can't say no to the money from a five-day festival
Nicky Henderson welcomed the idea of extending the Cheltenham Festival to five days but support was not universal across the sport as debate over the issue flared into life again.
The Jockey Club is understood to be examining options for the festival with one report suggesting an expansion could take place in 2023.
Champion trainer Paul Nicholls argued "four days is plenty", a view shared by trainers Noel Meade and Alan King, although prominent names such as Jonjo O'Neill and David Pipe felt an additional day was inevitable.
It was reported that a format under consideration would involve jump racing's showpiece meeting running from Tuesday to Saturday, with the Cheltenham Gold Cup remaining on Friday.
The festival features 28 races over four days and only two more races would need to be added for a five-day meeting with six races per day.
The issue resurfaced at the start of last year when Cheltenham chairman Martin St Quinton said he "wouldn't rule anything out".
A Jockey Club spokesperson said on Monday: "It is always interesting to listen to the debate around a fifth day and the last time this was discussed in earnest in public some key stakeholders in our sport expressed their desire for a fifth day.
"We will always explore every option to improve the festival and support British racing, but we have made no decision to extend the length of the festival."
---
'An act of self-sabotage not to' – views for and against a five-day festival
---
The financial argument for the Jockey Club, which is understood to have ruled out the move in 2022, to extend the festival has become greater following the economic damage caused by Covid-19. The Jockey Club has estimated the pandemic cost them more than £90 million in 2020 alone.
Henderson, who won with Shishkin and Chantry House at this year's festival to take his tally to 70, said: "It's obviously quite a contentious issue. I was always pushing to go from three to four, whereas I'm comfortable and happy with how it is currently. I can see the plusses and the minuses but at the end of the day I'd say 'yes'.
"There's a lot of issues involved. As I see it you'd gain two races so it's not as if it creates a great deal more opportunity. They need to sort out which course to use because the track can only take so much, but look at the success the royal meeting has had going to five days in the Jubilee year, it was such a success it stayed on.
"A lot of people will say 'I can't do five days' but no-one says you have to go every day. We do, but from a staff point of view we'd have been going to Uttoxeter anyway the next day so it makes very little difference as we've always raced on the Saturday. The Midlands National will have to be rehoused, that's another issue.
"There's a lot of thinking to be done I'm sure, but I'm on the positive side. Financially it's got to be sensible. They're the four biggest days in the calendar. They're probably the four most profitable days racing of the year, so why not have another one? We need the money.
"Plenty will say they don't want to see it, but I'm for it overall. From racing's point of view it will create the money and that's too valuable, we can't say no to it. It's a long enough week for us as it is, but assuming I'm still alive I'd have runners."
Others were less positive. King, a 15-time winner at the Cheltenham Festival, said: "I don't think it's necessary. You'd dilute the quality, I'm surprised. Personally I'd prefer they didn't.
"I don't know enough about the facts but I'm a great believer in if it ain't broke don't fix it. They might come back with a better idea. Punchestown's a great festival, but there's a lot of fairly moderate races.
"Will the ground take five? It struggled with four this year. Cheltenham ground is a major issue so I'm not sure they could stand another day."
The festival moved from three days to four in 2005 and Nicholls said: "My view is four days is enough, end of story. Four days is plenty."
Noel Meade, whose winner in the Fred Winter was one of 23 for Irish-trained horses at the festival in March, said: "As far as trainers are concerned, we should be delighted but, for me, I think it's stretched out enough as it is.
"I think less is more. I would prefer if the meeting stayed at four days. I have always thought of Cheltenham as the championship meeting but, the more they dilute it, the less it becomes that. There are races there already that probably shouldn't be there. It should be about champions and we don't want to dilute the product any further."
Jonjo O'Neill, who saddled one of five British-trained winners at the 2021 festival, said: "It was only a matter of time, wasn't it? It'll give us more chance to get winners. What can you say – it is what it is."
David Pipe, son of the legendary Martin Pipe who has a race at the festival named in his honour, took a similarly practical view to Henderson. He said: "It's no great surprise, is it? If they can come up with the sponsorship and the money, it gives more opportunities for people. More is not always better but you have to look at the financial side as well. It was always going to happen at some point – we all know that."
---
What they say
Eddie O'Leary, Gigginstown House Stud racing manager
"I think it's very wrong. We have a great product yet the powers that be want to dilute the product. They should keep it as it is. Maybe I'm a dinosaur but, as far as I am concerned, it would be terrible if it went to five days. At least Royal Ascot has the good manners to run the bad races at the end of week but this year's meeting was seriously diluted and I don't think we should allow Cheltenham to go in the same direction. It was the first year in a long time when I wasn't there and, if I was there maybe I would have felt differently, but there were a lot of bad races that shouldn't have been there. Cheltenham is the mecca. It should be left that way."
Joe Tizzard
"I've no problem with it to be honest with you. The move from three to four worked out quite smoothly and if they want to go to an extra day then we'll support it. As long as the prize-money is maintained and it still has that sense of being the Cheltenham Festival then roll on to the Saturday."
Kim Bailey, trainer
"I think it was fairly inevitable. The pandemic has put everyone in a situation where cash is king and they need to get some money back. Let's hope prize-money is respectable."
Nigel Twiston-Davies, trainer
"I think I'd rather they didn't, but until you see what races they intend to put on we need to reserve judgement a bit. I don't want it diluted with 0-140 handicaps, that would be a sadness, but if we can get more championship races in there, why not?"
Philip Hobbs, trainer
"Another day's racing at Cheltenham would have to be good in that it gives everyone more chance of having a Cheltenham Festival winner. The additional races would have to be of sufficient quality to keep the racing at a high enough level that is needed for the Cheltenham Festival."
Tom Scudamore, jockey
"As a jockey you want as many days as possible because it gives you more chances or riding winners. But with my racing hat on, I don't want it diluted. You want to see the best horses taking on each other. You want to see the best races and the great matchups. If you end up diluting the quality so that they can avoid each other then, with a sporting hat on, I don't think that's great. At the end of the day money talks and it could benefit the rest of racing's revenues. I just worry that if you get greedy, you end up ballsing it all up."
---
Read more on this subject:
Chris Cook: all to play for as the Jockey Club weighs up the pros and cons of a fifth day (Members' Club)
Find out what a five-day Cheltenham Festival could look like
A five-day Cheltenham Festival? How racing reacted to the news on social media
There's no need to fear a fifth day of fab Cheltenham Festival
---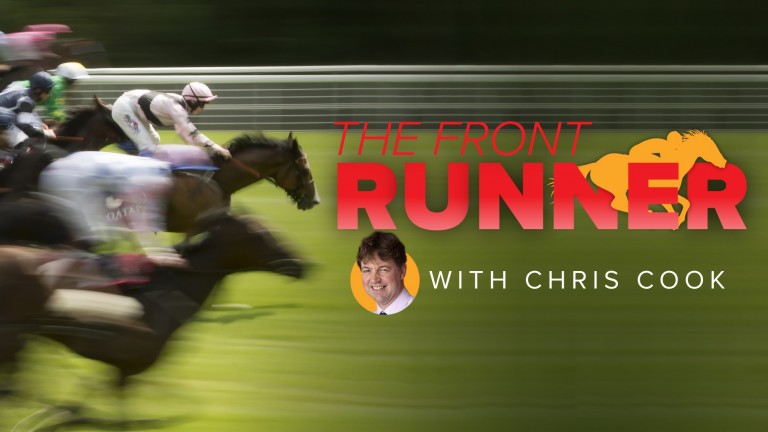 The Front Runner is our latest email newsletter available exclusively to Members' Club Ultimate subscribers. Chris Cook, a three-time Racing Reporter of the Year award winner, provides his take on the day's biggest stories and tips for the upcoming racing every morning from Monday to Friday
---
A lot of people will say 'I can't do five days' but no-one says you have to go every day