'I'd cut 300 meetings, not races' - Haggas says racecourses need to take action
William Haggas has called for 300 fixtures to be cut from the British racing programme and said pressure should be put on racecourses to do so.
The man who trains the world's highest-rated racehorse, Baaeed, said field sizes were falling because there were too many fixtures for the pool of horses.
A plan to remove 300 races from next year's fixture list fell through after opposition from some racecourses, but Haggas thinks drastic action is needed.
Losing 300 fixtures would equate to more than a fifth of race meetings in Britain. Some 1,437 were held last year and seven more in 2019.
Haggas, speaking to Sky Sports Racing, said: "We as a body – the National Trainers Federation – were very much in favour of cancelling 300 races and I would cancel 300 fixtures and make the pool of races smaller.
"If the same amount of money is available, then that [prize-money] would go up. We have an issue at the moment with too much racing, there's no doubt, and it's only the trainers that are saying this and the trainers are the ones who benefit from too much racing.
"I feel very sorry for the BHA. They come under the cosh and get blamed for everything. The long and short of it is they don't have the funding that the racecourses have.
"They get the media rights money direct to them, to do with it what they please. It's up to the rest of the industry to put pressure on them as much as possible."
Field sizes are at record lows in Britain and leading industry figures recently wrote a letter to the Racing Post spelling out proposals to "deliver tangible change in important areas".
Former BHB chairman Peter Savill outlined plans for the future of the sport, including a reduction of races for horses rated between 80-100, more emphasis on marquee fixtures, and the handing of greater power to the BHA.
The likes of Ascot, York and Goodwood have supported Savill's proposal, while representatives from Flutter Entertainment, parent company of some of the country's biggest bookmakers, have also contributed to the plan.
Haggas added: "I believe firmly in the sport of horseracing but at the moment we have an issue, in my opinion, which is that the racecourses are paid for fixtures.
"Every meeting they put on they get paid, so naturally they'll want as many as they can. At the moment there appears to be a dwindling pool of horses in training, and subsequently, if you have more races and less horses, then you're going to have smaller fields.
"Money means power, and if the BHA had that then they'd be a much stronger body. At the moment that's very difficult for them and they're working with lots of people to try to do the best thing.
"The BHA, believe it or not, want racing to be successful, but some people can't see that."
---
Read these next:
Racing's leaders defend response to crisis as bookmakers join calls for urgency
York joins major tracks in backing Savill proposals – but not before 2024
Proposal to ditch 300 races from calendar is shelved by racing's leaders
---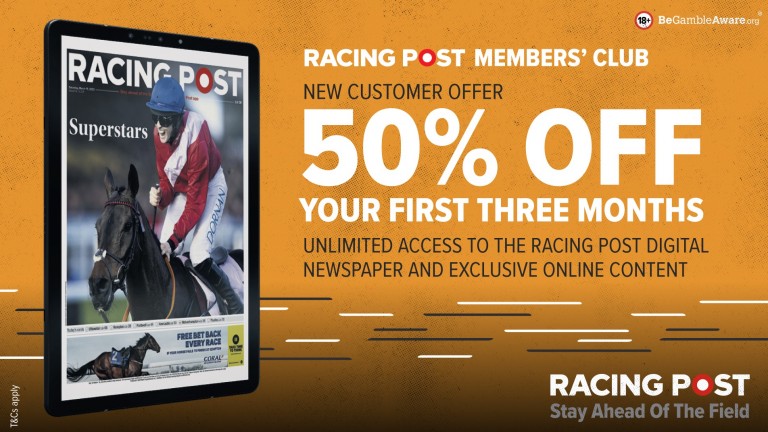 Stay ahead of the field with 50 per cent off the ultimate racing subscription. Enjoy the Racing Post digital newspaper and award-winning journalism from the best writers in racing. Plus, make informed betting decisions with our expert tips and form study tools. Head to the subscription page and select 'Get Ultimate Monthly', then enter the code WELCOME22 to get 50 per cent off your first three months.

First three payments will be charged at £17.48, subscription renews at full monthly price thereafter.

Customers wishing to cancel will need to contact us at least seven days before their subscription is due to renew.
---
Every meeting they put on they get paid, so naturally they'll want as many as they can