'I want to make my family proud' - Kaiya Fraser in dreamland after first winner
Kaiya Fraser was in disbelief after riding his first winner at Leicester on Monday, fulfilling his dream of becoming a professional jockey just three years after sitting on a horse for the first time.
Born and raised in Hackney, Fraser enrolled on a course for apprentice jockeys at the British Racing School at Newmarket in 2018, with his only previous riding experience a brief stint volunteering at Ebony Horse Club in Brixton, the inner-city riding school where Magnolia Cup winner Khadijah Mellah learned to ride.
The 19-year-old, who works for trainer Chris Wall, picked up his first career ride on Hi Ho Silver to finish eighth at Yarmouth in August but it was second time lucky for the partnership when they won by a head in division two of the 7f apprentice handicap at Leicester.
Fraser said on Tuesday: "I'm still excited about it. It hasn't sunk in yet, I was speechless on the day and still am. I didn't expect it to happen on my second ride, I was thinking to go out there and gain more experience.
"I'm very proud of myself, but I just want to make my family proud and provide for them. They're really happy for me and how far I've come."
Fraser picked up his love of racing through his family and visits to former trainer James Eustace's yard at a young age and he was determined to become a jockey despite having no direct contacts in the sport.
"It all started with my grandad, who loved a bet, and my mum's good friend called Annabel. She saw as a young boy that I had an interest in racing and luckily she used to work for an ex-owner," Fraser added. "We got in contact with James when I was 12 and he told me I should go to the Racing School once I finished secondary school.
"I volunteered at the Ebony Horse Club for a month before I went. I was mucking out just to get the feel of being around a horse as I was a bit scared of them at the time. I graduated at Newmarket on February 4, 2019 and a week later I started for Chris. Since then I've never looked back."
With the assistance of his jockey coach Ted Durcan, Fraser hopes to be champion apprentice in the future but is determined to get his head down and establish himself in the riding ranks first.
He said: "Being champion is always in my mind but I want to be doing this on a day-to-day basis. If I'm riding winners and then get to the point where it's on a weekly basis, then I'll be happy.
"If I can become a name round Hackney too and get other young people into the sport from there, then that will be great."
---
Read more:
'I only run what we think will win' - Lyons chasing Newmarket Group 1 double
Mother Earth rerouted to the Breeders' Cup after Santa Barbara setback
Joseph O'Brien planning twin raid in bid to end Ireland's Cambridgeshire hoodoo
---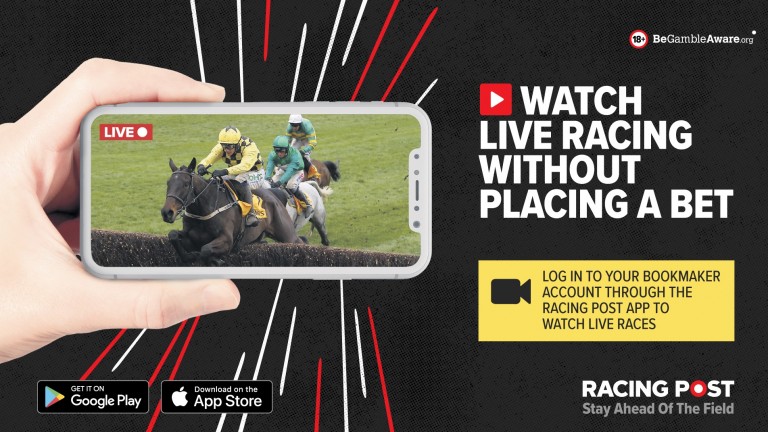 Watch live races through the Racing Post. Log in to your bookmaker account and look on the racecards for eligible races. Click the red 'Watch live now' icon and they're off! Find out how here
---
If I can become a name round Hackney and get other young people into the sport from there, then that will be great