'I got away lightly' - Geoff Harker racing again after horror fall through roof
Geoff Harker is set for an emotional return to Thirsk on Wednesday, barely two months after the frightening plunge through a roof that left his wife thinking he was dead.
The trainer is making good progress from the multiple injuries he suffered and will take two runners to his local course, which he has not visited since the accident in April.
Harker suffered a fractured skull after falling 20 feet on to concrete after stepping on to a skylight on a shed roof.
---
Thirsk Wednesday racecard and betting
---
He was rushed to the trauma unit at James Cook Hospital in Middlesbrough but was out in a few days and said on Tuesday: "I'm better now than I was. It's nice to be up and about again.
"It's just going to take time. I still get headaches a bit but I thought I was at death's door when I first did it."
Reflecting on his fall, Harker said: "It happened that quick. I just got up on the roof and I stood on it and I must have knocked myself out as I was going down because I can't remember a thing about it.
"The next thing I remember is waking up in hospital. I had an impact on the back of my skull which affected my eyesight a bit but that was only for a few days.
"I also cracked a few vertebrae and ribs but that's nothing really – if you'd seen where I'd fallen from, you'd see I got away lightly. I'm lucky, I mend quite quickly!"
'It could have been a lot worse'
Harker's time as a jump jockey meant he was used to serious injury, as did his relationship with Jayne Thompson, who was killed in a fall at Catterick in 1986.
"The worst injury I had when I was riding was when I had nine screws and a plate in my leg," he said.
"But the worst thing that ever happened to me was losing my girlfriend. I used to go out with Jayne Thompson so that puts it into perspective and the main thing is that I'm still here.
"It could have been a lot worse. And when something like this happens you appreciate life, I tell you. I get tired quickly but it will just take time for everything to settle down. I should hopefully make a full recovery."
---
Trainer Geoff Harker suffers shocking injuries after falling through shed roof (Members' Club)
---
Harker was quick to pay tribute to those who have kept the 12-horse yard going as he has been convalescing and said: "My wife Jenny has been doing a hell of a job while I've been recovering and we've had jockeys Sam James, Connor Beasley and Shane Gray all helping out.
"Tim Easterby, Ruth Carr and Nigel Tinkler have all offered to take the horses racing if we couldn't manage. Everybody has been great, racing is really good in situations like this and everybody rallies round."
Harker, who needs just two more Flat winners to match his tally for the whole of 2020, runs Wentworth Falls and Key Look on Wednesday.
"Wentworth Falls is getting on a bit now but he seems to like it there and was second there last time," the trainer said. "And Key Look won on her last visit, although she has a shocking draw this time."
---
Read more:
Two RaceTech cameramen seriously injured in Hamilton incident
Betfair punter lands incredible £1 million six-fold accumulator from £11.50 bet
Micheal Nolan suffers fractured vertebrae and broken ribs in Southwell fall
---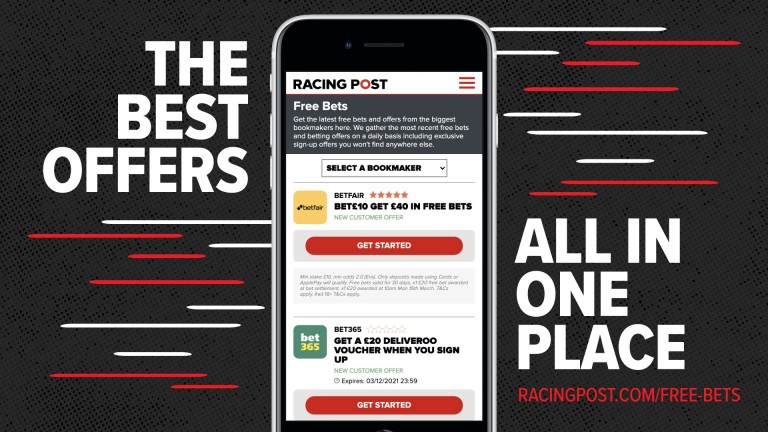 For all our exclusive free bet offers and must-have daily promotions click the free bets button or go to racingpost.com/freebets
---
The worst thing ever happened to me was losing my girlfriend. I used to go out with Jayne Thompson so that puts it into perspective