'I didn't steal it' - how Steve Cauthen broke the Derby mould on Slip Anchor
Steve Cauthen maintains he did not steal the 1985 Derby with his mould-breaking front-running triumph on Slip Anchor, tactics that were replicated in last year's race on Serpentine.
Cauthen was talking to the Racing Post for a major interview in Sunday's newspaper in which he reflects on his hugely successful career and candidly discusses his struggles with weight and bulimia.
Now based in Kentucky, where he grew up, Cauthen says Slip Anchor's Derby is high on the list of his personal favourites, although he savours it for different reasons to those who watched the drama unfold at Epsom.
That's because the way Cauthen won it was second nature to him, if mind-blowing to the rest of us. He bounced Lord Howard de Walden's colt out of the stalls and made every yard to cement his new role as stable jockey to Henry Cecil.
It made an extraordinary sight, much in the manner of Serpentine's upset Derby triumph 12 months ago. Except that this was no act of larceny: Slip Anchor started 9-4 favourite and won by seven lengths. But the telling detail was that Cauthen became the first jockey in 59 years to make all in the Derby.
The commentator was agog as Slip Anchor glided round Tattenham Corner with a ten-length lead. "And surely Steve has stolen it," he suggested hysterically.
"I didn't steal it," Cauthen maintains. "Slip Anchor was much the best horse and it was a fun race for me because he went around Epsom beautifully. At the top of the hill he was sweeping along so I let him stride on without asking him. Within a few strides he opened up by six lengths. At that point I knew it was over anyway, but then he just cruised down the hill. It really was very easy."
Read more from Steve Cauthen in The Big Read, available online for Members' Club Ultimate subscribers from 6pm on Saturday or in Sunday's Racing Post newspaper. Join Members' Club here.
---
Read more Derby stories . . .
Youth Spirit owner relishing Derby after nearing end of two-country quarantine
David Jennings: my take on the High Definition saga which rocked the Derby during the week (Members' Club)
2021 Cazoo Derby at Epsom: the runners, the odds, the verdict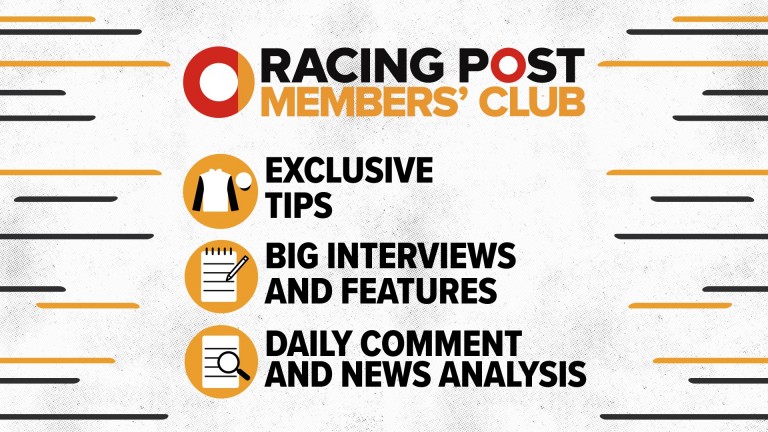 Join Members' Club Ultimate and read tipping from the likes of Pricewise and Paul Kealy, all the big interviews and features, daily comment and news analysis – plus our Ultimate Daily newsletter. Click here to sign up.
---
Slip Anchor was much the best horse and it was a fun race for me because he went around Epsom beautifully