'I can't really remember anything from the fall and the days afterwards'
Jockey Oli Stammers does not have a timeframe on his return to action after saying he never realised how severe concussions could be after struggling in his recovery from a bad fall at Chester.
The 20-year-old, an apprentice with Mark Johnston, had to be airlifted to Aintree hospital after being unseated from the Ian Williams-trained Sir Min on July 9, and Stammers says he remembers nothing of the incident and only parts of the next week with a serious concussion.
Having avoided any outward injuries worse than a bruised leg, Stammers had initially hoped to follow the BHA's concussion protocols and be back in action within a fortnight, but has suffered repeated headaches and faces an unknown amount of time on the sidelines until his symptoms improve.
Stammers said: "I can't really remember anything from the fall or the days afterwards. I remember briefly being in the hospital but anything from that weekend and the first week is just a blur. With most concussions seven to ten days is your recovery time but the symptoms weren't improving at all.
"I was still getting sick, dizzy and I was having constant headaches. I was sleeping all the time, I'd wake up and then a couple of hours later I'd be falling asleep again, although it was actually better being asleep because at least it meant I wasn't feeling sick.
"I've got to be patient with it and there's no timeframe yet on my return because it could be really dangerous if I came back too early. I'd never had a concussion before and I never realised quite how seriously you have to take it."
'That weekend I felt absolutely dreadful again'
After a drive to Newmarket to attend rehab with the Injured Jockeys' Fund at the Peter O'Sullevan House exacerbated his symptoms, Stammers is now staying in the town as he continues his recovery.
His main frustration is at having his best season yet interrupted, having ridden 19 winners from 150 rides prior to the injury.
"It's been very frustrating because being patient is so hard in this game – you want to be riding all the time," he said. "I was mentally in a really good place before, riding good horses and making good contacts so hopefully I can continue that when I'm back.
"The first two weeks I thought the symptoms would subside quite easily and I had my first session of rehab at the Peter O'Sullevan House. I drove there and back, which would usually mean nothing to me, but that weekend I felt absolutely dreadful again. That was the realisation that this was quite serious now.
"Things have started to slowly improve the last two weeks. I've not been getting sick or dizzy anymore so hopefully it won't be too much longer."
---
More to read:
'This game could make me cry sometimes' - Pyledriver ruled out of International
Superstars Poetic Flare and Palace Pier on course for massive clash at Deauville
Members' Club: Juddmonte contender in rude health as busy work morning provides York clues
Loughnane considering quick return to action for star juvenile Go Bears Go
---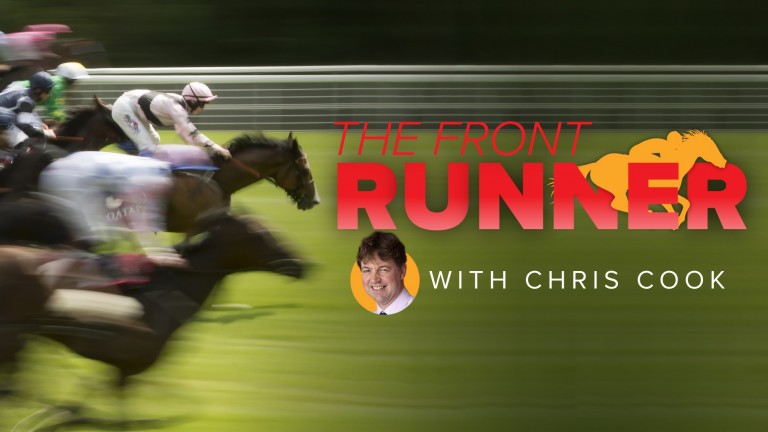 The Front Runner is our latest email newsletter available exclusively to Members' Club Ultimate subscribers. Chris Cook, a three-time Racing Reporter of the Year award winner, provides his take on the day's biggest stories and tips for the upcoming racing every morning from Monday to Friday
---
It was actually better being asleep because at least it meant I wasn't feeling sick