How Shark Hanlon celebrated a breakthrough Grade 1 with champagne and puppies
If a croaky voice is a telltale sign of a man who has celebrated into the early hours of the morning then Shark Hanlon is guilty as sin after the trainer's maiden Grade 1 win on Sunday.
No sooner had Hanlon answered his phone on Wednesday afternoon than out came the confession.
"I'm here at Aintree and I'm absolutely wrecked. It has been non-stop since Sunday. I had to make my own craic with everything that's going on, but let me tell you now we enjoyed it," he said, with Rewritetherules his only runner at the Grand National meeting.
On Sunday, Hanlon enjoyed his greatest success as a trainer when £600 buy Skyace stormed to Grade 1 glory at Fairyhouse.
The success was predicted by Hanlon the day before the race when he told Racing Post readers that the 4-1 joint favourite was "a bloody certainty".
Hanlon added: "She got some hype in the build-up to the race and all of that is good for racing. Even the boys in Dubai that own her managed to get themselves on the news.
"The amount of texts I got before and after the race was unreal. If I don't get a few more horses out of it I may give up."
It wouldn't be uncommon to spot Hanlon in the 21 Club at Cheltenham or giving it socks on the dance floor in the Cliff House Hotel deep into the early hours during the Listowel Harvest festival.
But with no 21 Club or Cliff House Hotel to go to, how did Hanlon celebrate his greatest day on a racecourse?
"You're going to laugh at me now but after winning my first Grade 1 I came home and I fed 50 calves," he said. "That was the first thing I did. Then I went inside and we opened a bottle of champagne and we let rip.
"At around 12 o'clock at night, my Boxer bitch started having pups, so I had to stay up until five in the morning with her – she had eight pups! It all happened in the one day for me. It was f*****ng great."
Punchestown could be the next port of call for Skyace, according to Hanlon, who has more Grade 1 targets in mind for his stable star.
He explained: "Skyace came home from Fairyhouse as fresh as a daisy. We'll probably have to go for the Grade 1 mares' race at Punchestown now. It wasn't the plan before Fairyhouse but, because she came home so well, I think we will now."
---
Read more big-race reaction:
'Dream come true' for Jody McGarvey after Grade 1 double at Fairyhouse
'I think she's a bloody certainty' – Hanlon confident Skyace can land Grade 1
Freewheelin Dylan becomes biggest-priced Irish National winner ever at 150-1
---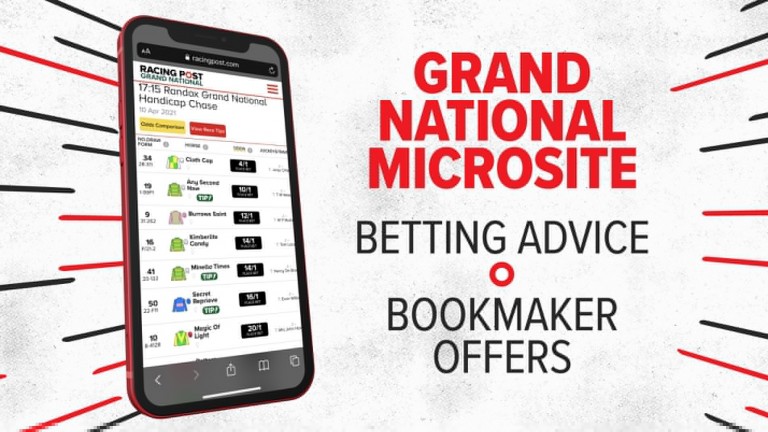 Check out the Racing Post Grand National microsite for the latest tips and odds for the big race. The best Grand National betting advice and exclusive free betting offers all in one place.
---
My Boxer bitch started having pups, so I had to stay up until five in the morning with her - she had eight pups! It all happened in the one day for me