'He's Mr Reliable' - Hills stalwart Geoff Snook calls time on 51-year career
Barry Hills has toasted the career of travelling head lad Geoff Snook, his "Mr Reliable" who began working for the former trainer as a 15-year-old in 1970 and has played a central role in many of the yard's major triumphs since.
Snook, whose final day working for Hills's son Charlie came at Glorious Goodwood on Saturday, struck gold soon after starting when he opted to look after a yearling called Rheingold, who provided Lester Piggott with his first winner in the Prix de l'Arc de Triomphe in 1973.
Three years later he began travelling the stable's horses, a role he held until calling time on a glorious and enduring chapter of his life that yielded numerous Classic winners and visits to dozens of racecourses in Britain and further afield.
Hills snr believes Snook has been his longest-serving employee and said: "He's been Mr Reliable and has always done everything right. I was lucky to find him. He's done a wonderful job and can be very proud of it. It's been a long and successful journey."
By chance, Snook's father met Snowy Outen, then Hills's head lad, in a Lambourn betting shop and that set the eager youngster, who grew up near Shaftesbury in Dorset, on his way.
Hills added: "I've made a few mistakes in my life, but I've made more good decisions and employing Geoff was one of the best."
Snook rode two winners from 19 rides and his rich and varied time in the sport included taking Steve Cauthen's first British winner to Salisbury and a black gelding to Stratford, where he fell and "buried" a certain amateur jockey called Nicky Henderson.
"I'm retiring, but I've said when they're busy and need someone I'll help out, and of course I'll miss it," Snook said.
"You don't do a job you enjoy for so long and not miss it, but I'm not getting any younger and am not as sharp as I used to be. It's a very responsible job and I don't want to start making mistakes because they can be very costly. It's time."
Snook, whose favourite track is Chester, turns 67 on Wednesday and reckoned he had travelled ten Classic winners. He said: "The first was Enstone Spark, who won the 1,000 Guineas in 1978 followed by Tap On Wood, who won the 2,000 Guineas a year later.
"I went to Saudi Arabia in February with Tilsit and I've seen Dubai, Hong Kong, Japan, America, Canada, France, Germany and Italy. The Breeders' Cup win with Chriselliam stands out as she was amazing that day, but there were so many great days and horses.
"It'd be hard to pick a favourite but Further Flight, who won 24 times, would be one of them. He was a smashing horse to do anything with, so kind and honest."
Snook met Karen, his wife of 48 years, while working for Hills and got married in the same suit he wore when leading up Rheingold in the Arc, which might be why that horse holds fond memories for him.
"He's special because I actually looked after him," he said.
"He had stamina and a turn of foot, and was tough. He was remarkable, almost human. We used to have metal water buckets and he'd kick it around his box, so we'd keep it outside and when he wanted a drink he'd bang the door with his front foot."
Snook is relishing spending more time with his two grandchildren, going fishing and riding his mountain bike in his retirement, while some DIY at his Marlborough home is also planned.
---
Read more:
Barry Hills: my golden rules for successful punting
Bob Grace: 'I've been at a Test match and people have asked about Battaash'
Legendary Henderson head lad Corky Browne calls time on marvellous career
The Dikler groom and Fulke Walwyn stalwart Raymond Deacon dies at the age of 90
'A National winner changes your life' - Many Clouds groom ends 50-year career
---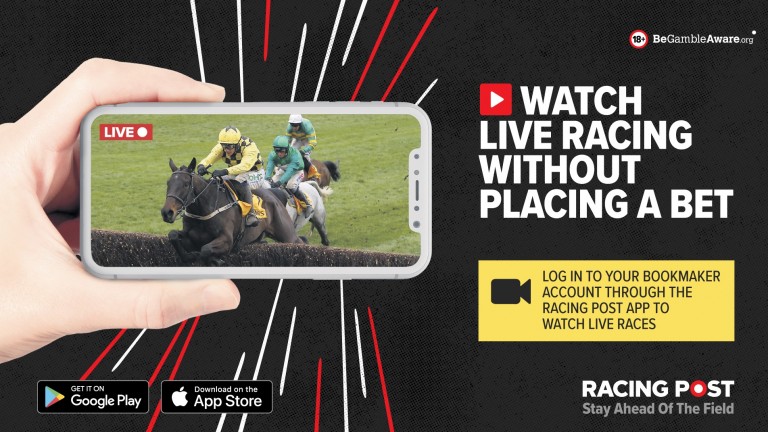 Watch live races through the Racing Post. Log in to your bookmaker account and look on the racecards for eligible races. Click the red 'Watch live now' icon and they're off! Find out how here
---
It's a very responsible job and I don't want to start making mistakes because they can be very costly