Haydock hands out compensation after surface forces abandonment of Friday card
Those denied a run by the abandonment of racing at Haydock on Friday night will receive compensation from the course, which sees making a payout as "the right thing to do".
The course said it understands the cost and frustration for connections of transporting horses to Merseyside for a meeting that was called off with four races left to run.
---
Haydock abandoned due to unsafe ground - but officials confident for Saturday
---
Racegoers are also entitled to a full refund following the abandonment of the meeting after just two races had been run.
Jockey Club north west regional director Dickon White said: "Travel allowances will be paid for everyone who didn't run, it's an automatic process that has already started.
"It's the right thing to do. There is a cost of bringing horses to run at Haydock and if you look at last night there were intended runners from Newmarket and Lambourn."
All racegoers who booked online for Friday night's meeting will receive an automatic refund, as will those who paid by card on the day. Anyone who paid by cash on the day will get their money back on production of their ticket.
Racing was called off on Friday after jockeys, including William Buick and PJ McDonald raised concerns about the ground being too slippery on both bends.
"It was disappointing for everybody who came last night but the reaction we got from customers was very understanding," White said.
Saturday's racing was set to place on the stands' side track at Haydock, which had used the inner course on the first two days of the meeting.
Reflecting on the abandonment, which came after a light shower of rain earlier in the day, clerk of the course Kirkland Tellwright said: "I'm not really sure what we can do differently. You have to strike a difficult balance.
"You want to produce a decent racing surface, which is good, fast Flat ground that is safe as well. But there is always the fear of rain that can make conditions which jockeys feel are dangerous.
"I wasn't expecting what happened last night, coming on the second day that we had raced round that bend. We had a slight shower and the moisture made it greasy and caused riders to feel it was slippery. And, of course, the welfare of horses and jockeys is paramount."
Haydock's abandonment occurred just two days after racing at Beverley was called off when jockeys raised serious concerns about the safety of the ground.
---
Saturday's Haydock card and betting
---
Read these next . . .
Haydock abandoned due to unsafe ground - but officials confident for Saturday
Beverley forced to abandon meeting after four races due to ground concerns
Beverley confident of avoiding abandonment fiasco repeat after remedial work
---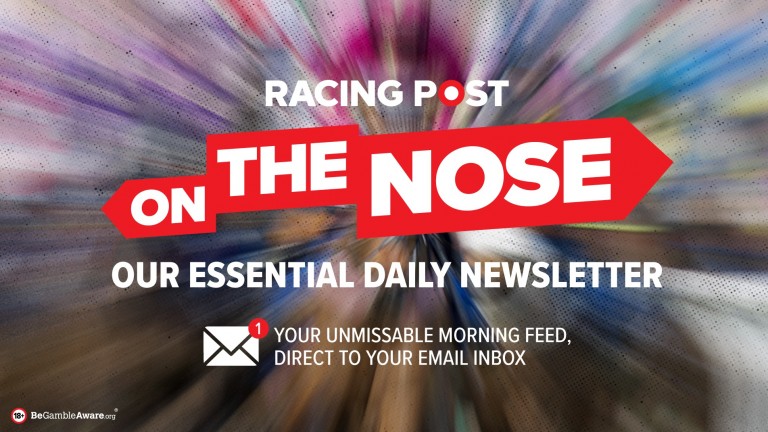 Sign up to receive On The Nose, our essential daily newsletter, from the Racing Post. Your unmissable morning feed, direct to your email inbox every morning.
---
It was disappointing for everybody who came last night but the reaction we got from customers was very understanding