Goodwood expecting bumper crowds for meeting as downpours soften ground
Sunday brought more than 30mm of rain to the South Downs but spirits at Goodwood could not be dampened with stellar sales meaning the track could even sell out on the final day of its Glorious meeting.
Torrential downpours eased the going to soft, good to soft in places, (from good), but managing director Adam Waterworth reported that while ticket sales for the track's biggest race meeting were initially very slow they have done the opposite of track conditions and sped up considerably to the point he expects to welcome pre-Covid numbers over the five days of the Qatar Goodwood Festival.
"Sales are going really well actually," said Waterworth. "It was a slower start than we'd normally expect, until a few weeks ago there was uncertainty around numbers that could attend. But since the government's statement sales have been so strong we've caught up. We're expecting it to feel like a normal festival.
---
---
"We'll have sold out the Gordon Enclosure for Saturday in the next day or two and then I expect the Friday and Thursday should follow suit, which is about where we'd normally be. The rest of the days we're looking good and it's looking pretty similar to the normal numbers which is great news."
Tickets are available in the Lennox Enclosure for Saturday by which time Waterworth will be hoping to be able to look back on a memorable week.
He said: "It's been a long time coming, with all the uncertainty. We couldn't tell customers anything because we didn't know, that was the hardest part. Once we got that element of certainty it made all the difference. But a normal festival with normal numbers makes planning easier and we're looking forward to a great week."
Goodwood regulars will experience very few differences. "It'll be similar to what people see out and about," he added. "I'm sure some people will wish to wear masks in indoor spaces and if you want to you absolutely should. Our staff will wear masks inside so there are still elements and we still have to be sensible, but that's normal now so it should feel as close to a normal busy race meeting as anything has so far."
It is a week that could see history made on the track, if Stradivarius and Battaash win. Waterworth said: "I'm so excited to see the two going for their fifth win, which is unbelievable. Stradivarius goes for the record on Tuesday [Al Shaqab Goodwood Cup Stakes] and then we get to do it all again on the Friday.
"I suppose Battaash is the one I'm most looking forward to, he feels like a real Goodwood horse. He was lengths better here than anywhere else in the early days and our membership has really taken him to heart so I think if he wins his fifth [King George Qatar Stakes] on Friday the roof will come off."
That is as long as the forecast thunderstorms overnight do not preemptively remove it. Speaking on Sunday evening clerk of the course Ed Arkell said: "We were good in the morning but we've had heavy downpours, which have dropped 31.6mm and we're now soft, good to soft in places.
"There's a chance of further heavy thundery rain this evening but tomorrow is meant to be dry and from Tuesday onwards it's mainly dry with the risk of the odd shower."
Arkell also revealed the renaming of two handicaps, including the restoration of the historic Chesterfield Cup title to the race name of the meeting opener, which will be run as the Unibet "You're On" Chesterfield Cup.
Two days later, the track stages the Unibet "15 To Go" Kincsem Handicap - formerly known as the Extel Handicap - which will recognise the exploits of unbeaten Hungarian mare Kincsem, who won the 1878 Goodwood Cup.
"We're extremely grateful to Unibet for supporting the races," said Arkell. "We felt it was important those races had an identity because that helps to capture the public's imagination. Races with more of a profile are better as they attract far more interest."
---
Read more on the Goodwood and Galway festivals:
Confirmed runners and riders for Tuesday's Goodwood Cup
Glorious Goodwood 2021: essential information for the Flat racing showpiece
'He's the best horse we've ever had' – local trainer dreaming of big Galway win
'I wouldn't put anyone off at 25-1' – Shark Hanlon priming Skyace for Galway
---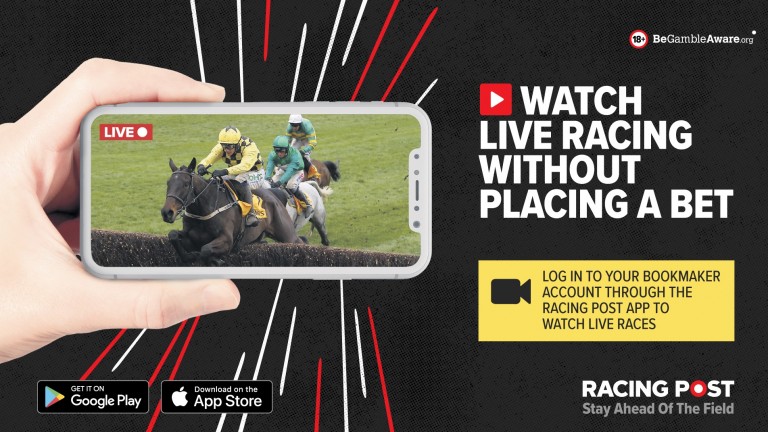 Watch live races through the Racing Post. Log in to your bookmaker account and look on the racecards for eligible races. Click the red 'Watch live now' icon and they're off! Find out how here
---
Since the prime minister's statement sales have been so strong we've caught up. We're expecting it to feel like a normal festival