Goodwood delight at crowds but Friday fight leads to racegoer arrest
Goodwood's sport managing director Adam Waterworth has expressed delight at crowd and income levels for the track's flagship summer festival and sought to contextualise a frightening Friday incident that left one man bleeding heavily and caused another to be arrested.
Although far removed from the mass brawl at Goodwood's 2018 May meeting that resulted in nine men receiving prison sentences, fighting between a number of young men before Friday's final race once again turned the spotlight on alcohol and drugs consumption on racecourses.
One man remains at the centre of a police investigation into affray following scenes in the Gordon Enclosure that were witnessed close-up by Westend Racing bookmaker Bo Brown.
After six men scrapped with two racegoers, one of those six was approached by another man, who was himself punched, with his head hitting the tarmac as he landed.
"This was the worst incident I've seen since the fight here three years ago," said Brown.
"The girl on the stand next to me started screaming that this man was dead because he didn't move for three minutes. The lady who helped to put him in the recovery position was left with blood on her hands and all down her dress. It was terrible and it felt as though it took a long time for security, medics and the police to reach the scene.
"I gave a statement to the police, but for some reason the guy said he didn't want to press charges."
Brown added: "I've been bookmaking for 21 years and on the bigger days it's now definitely different. People are taking too much of everything, drink and drugs. This sort of thing certainly shouldn't be brushed under the carpet by racecourses."
Waterworth, who confirmed Goodwood had CCTV evidence of the disturbance, said: "Having seen the Euros, I was briefing people here to say there might be more people than usual drinking too much. People have been celebrating being free, and although the vast majority have done it the right way, it's something we need to keep monitoring.
"I certainly don't think what happened here could be compared to the sort of things we saw at the Euros. All the reports I've had are that the incident was handled pretty well. The individuals were apprehended, four people were removed and one of them was cautioned for affray.
"When you have 20,000 people on site, you cannot man-mark every one of them. We have had a strong police presence and I think our security did pretty well. We have also had a number of people turned away because they attempted to bring in drugs."
Waterworth expressed satisfaction at the week's attendance numbers, which became stronger as the meeting continued, ending in a sellout crowd on Saturday.
He said: "Normally we try to do things here that are slightly different from one year to the next. This time my wish was that it would feel similar to 2019 – and I do feel it has felt like a normal Goodwood, which is what has pleased me most.
"I never expected this to be a record year for attendances, but we've got close to 2019 levels. We were also never going to make our financial losses back in one year. It was always going to take a couple of years, if not longer, to get the bank balance back to where we were pre-Covid. However, we locked in a prize-money commitment back in April, and if we had ended up without crowds it really would have been disastrous.
"For large racecourses it's all about crowds and we'll therefore have made money this week, which is great."
---
Read more on Glorious Goodwood:
Groom-to-be Buick loved up for more than one reason as Suesa strikes
Retirement now likely for Battaash after star sprinter fails to fire at Goodwood
A true icon is a rare beast indeed - but brilliant Battaash is more than worthy (Members' Club)
---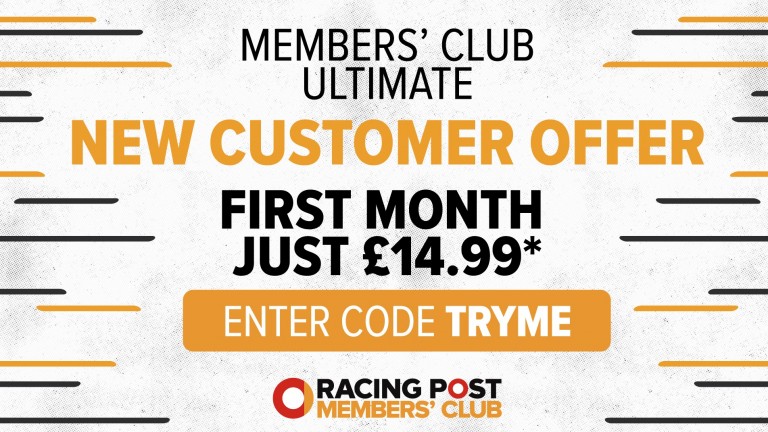 Over 50% off Racing Post Members' Club! Members' Club is the only subscription racing fans and punters need in order to stay informed and make smarter betting decisions. Features include early access to the Racing Post digital newspaper, exclusive news and interviews, premium tips and form study tools to assist with betting. Select 'Get Ultimate Monthly' and enter code TRYME to get your first month for just £14.99* – that's better than half price!
If you decide that Members' Club is not for you, then you can cancel at anytime by contacting us.
*Members' Club Ultimate Monthly first month will be charged at £14.99, renews at full price thereafter
---
We were also never going to make our financial losses back in one year. It was always going to take a couple of years, if not longer